Punjabi Folk Songs That Perfectly Capture The Spirit Of Lohri
Get ready for your Lohri celebrations by learning these Punjabi folk songs!
Have you got bored of the Punjabi song remakes? Do you have craving for celebrating this Lohri in the most authentic way? Then, you've landed at the right place!
Lohri is regarded as a festival of togetherness that is celebrated with much zeal and fervour in North India. It is actually recognized as the harvest festival in the Northern region. And, as we know that in India, the season of harvest is considered as one of the most significant periods of the year.
This festival is celebrated on the wintry night of January 13 every year to acknowledge the harvest of rabi crops (the crops which are sown in the winter).
Lohri festival resonates with bonfire, popcorn, gajak, peanuts, and dance. And when we think of dance, it certainly calls for Punjabi folk songs, right?
Now, you might be wondering, what is the purpose of singing folk songs near the bonfire? Lohri is a festival about celebrating the passing of the winter solstice and the promise of the coming spring season following with warmth and sunshine in your lives.
It is dedicated to the sun deity, Surya. It is also said that the flames of the bonfire carry the message to the Sun Gods to put an end to the gloomy winter days. Because of this reason, people while tossing phulle (popcorn) and rewari towards the bonfire sing songs related to the folk tales of Punjab.
This day is considered very auspicious especially for the newborn children and their parents and the newly married couples in the family.
So, do you want to know what songs can you add to your playlist or can learn by heart like our 'beejis'? Here are some of the peppy folk songs that are played or sung on Lohri. Now, read on and get your bhangra moves prepared!
1. Sunder Mundriye Ho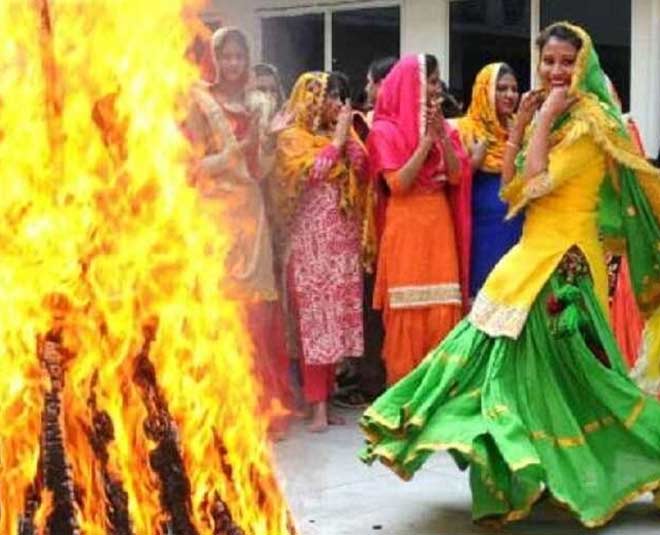 This is the go-to folk song for every Lohri celebration. Sunder Mundriye Hoye is connected to the story of legendary Dulla Bhatti. He was regarded as the Robin Hood of Punjab who saved two girls, Sundri and Mundri from being trafficked.
As per the folklore, he not only saved the girls but even got them married later. The song also ends with asking for Lohri from the newly married couple. Some of the lyrics of this Punjabi Boli (folk verse) are as follows:
Sunder mundriye ho!
Tera kaun vicharaa ho!
Dullah Bhatti walla ho!
Dullhe di dhee vyayae ho!
Ser shakkar payee ho!
Kudi da laal pathaka ho!
Kudi da saalu paata ho!
Salu kaun samete!…
…Paanvey ro te paanvey pitt!
Sanoo de de Lohri, te teri jeeve jodi!
There are many versions and cover songs that you can find on YouTube but the most popular one is by Daler Mehndi.
Don't miss:4 Traditional Foods You Need To Include In Your Thaali For Lohri Celebrations
2. Tode Upper Toda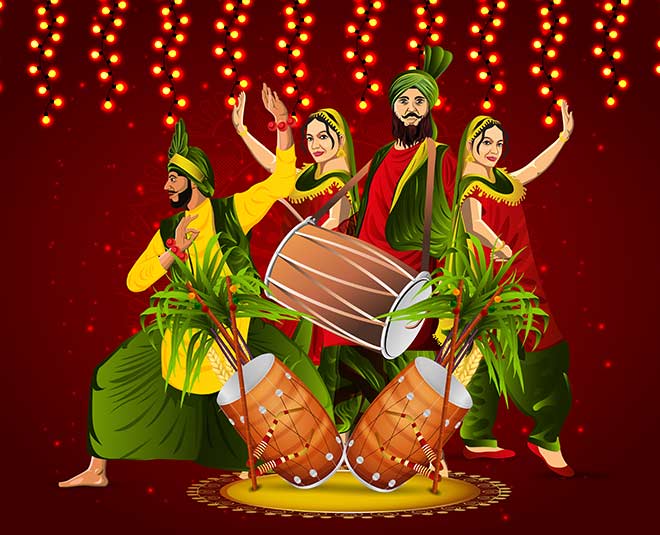 Another fun Boli for Lohri celebration is 'Tode upper Toda' which is mostly sung by children when they go to seek Lohri from their neighbours. This song was originated in Jammu.
Tode upper toda, tode upar saag.
Saag wich mirch!
Mirch lagi kodi, deyo saanu lohri.
3. Massan Leya
Another peppy track, Massan Leya song was sung by Raj Ghuman and composed by Harjessh Bittu. It is associated with the arrival of a newborn in the family.
The song terms the day of Lohri as auspicious and remarks that this lucky day has come after a lot of prayers. This peppy number calls for the entire family to do the giddha and bhangra one after another with the newborn. The lyrics of this song go as:
Massan Leya, meri jaan,
Ni aj din massan leya,
Shagna da gidda teri daadi pavaave,
Dada vande gur rori,
Ni aj din Massan leya…
4. Til Cholliye Ni
Just like Massan Leya, the Lohri song Til Cholliye Ni was also sung by Raj Ghuman and composed by Harjessh Bittu. This song is also about the arrival of a newborn.
The lyrics indicate towards tossing til (sesame seeds), rice, and gur (jaggery) to the holy fire on this auspicious day with regard to seeking blessing from elders as well as from God (Sun deity) for the newborn children and their parents.
It is the perfect celebration song for the new addition to the family! Following are some of the lyrics of this song:
Til Cholliye ni, giga mauriye ni
Giga jameya ni, gur vandeya ni
Gur diyan roriyaan ni, bhrawan jodiyaan ni
Giga ap jeevega, mai baap jeevega…
Don't miss: Punjabi Song Remakes That Will Elevate Your Lohri Celebration's Playlist
5. Sanu De Lohri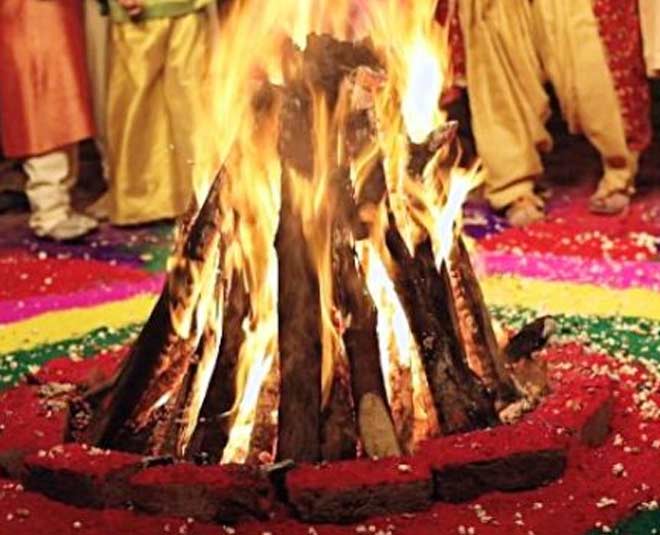 This song is the OG song for giving blessings to newly married couples by taking Lohri from them. As this song is about the joy of giving, people (usually neighbours) sing this song to ask young couples to give sweets and gifts.
Also, this song is sung by our folk queen - Raj Ghuman, which makes it a great dance number for some giddha! The lyrics of this song are as follows:
Saanu de Lohri, teri jeeve jodi,
Saade pairan hethan ror,
Saanu chheti chheti tor,
Saanu de Lohri, teri jeeve jodi…
Don't forget to do add these songs to your playlist this year! Do share your feedback/ideas with us on our Facebook page. For more such stories, keep reading HerZindagi!