Celebrating the festival of Lohri calls for delicious food, folk songs, music, the beat of dhol and some heavyweight bhangra with friends and family huddled around the bonfire, right?
Lohri is a festival of togetherness that is celebrated with much zeal and fervour in North India. It is actually recognized as the harvest festival in the Northern region. And, as we know that in India, the season of harvest is considered one of the most significant periods of the year.
This festival is celebrated on the wintry night of January 13, every year, to acknowledge the harvest of rabi crops (the crops which are sown in the winter).
Traditionally, on Lohri, there used to be a community bonfire but now, as it won't be possible due to COVID but you can still celebrate the festival with your close family members.
You must be wondering then, what is the thaali factor? Lohri is a festival about celebrating the passing of the winter solstice and the promise of the coming spring season following with warmth and sunshine in your lives.
It is dedicated to the sun deity, Surya. It is also said that the flames of the bonfire carry the message to the Sun Gods to put an end to the gloomy winter days. Because of this reason, people also toss some special food items towards the bonfire for which a thaali is prepared.
This act of offering food to the fire god is considered very auspicious especially for the newborn children and their parents and the newly married couples in the family.
So, do you want to know what those special food items are? Here are 4 traditional foods Lohri bonfire is incomplete without.
1. Chikki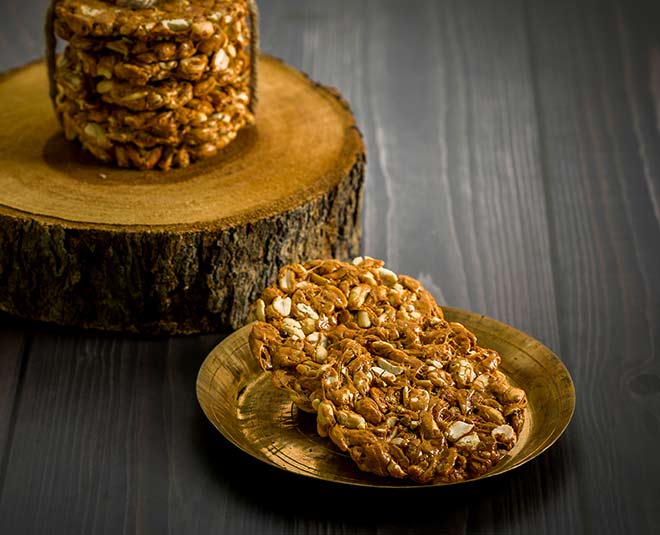 Delicious peanut and brittle jaggery (gur) chikki makes for one of the most favourite Lohri treats and is also a winter favourite! There are various kinds of chikkis one can find but the most common is the groundnut chikki.
Other famous ones are til (sesame seeds) chikki or dry fruits chikki. This confection is also known for keeping your body warm during the winter season.
If this is your first Lohri after marriage, you can also gift a pack of dry fruits chikki which includes nuts like almonds, pistachios, and cashews added on the sugary base of brittle jaggery.
2. Rewari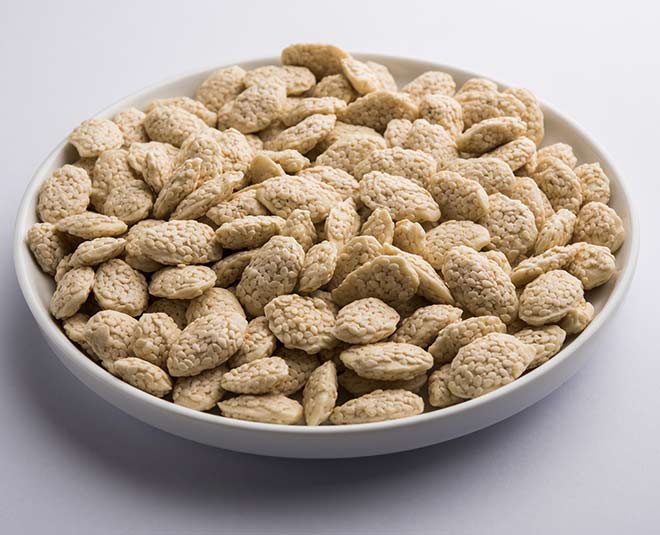 The next addictive Lohri confection we have on our list is Rewari! This is bite-sized sesame and brittle sugar snack usually eaten in the Northern parts of India. It comes in different flavours and sizes. However, two of them are very popular. The normal white sugar and sesame seeds one and the other one made with the raw brown sugar and sesame.
You May Also Like: Want To Catch Eyeballs This Lohri? Try These Outfits And Rock The Festival
Sometimes, it can also be flavoured with the essence of Kewda (fragrant screw pine). This sugary delight goes well with a warm cup of tea, especially on the wintry night of Lohri.
3. Til Ladoo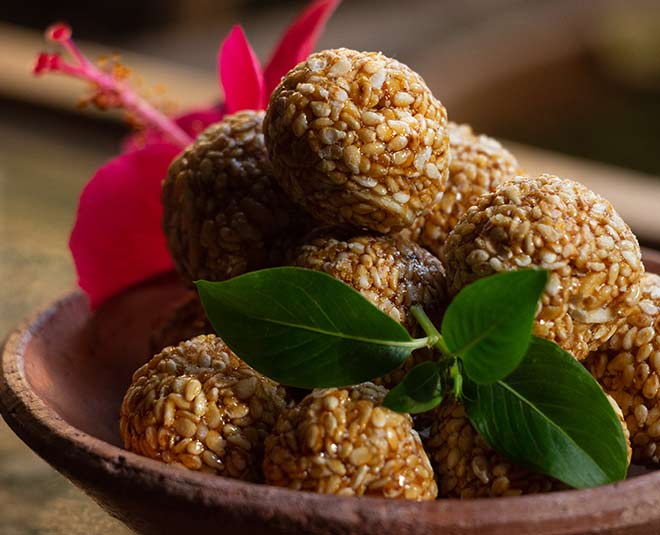 From til barfis to gajak or to ladoo, you will find sesame seeds in almost every food item in the Lohri feast! This wholesome ladoo is made with roasted sesame seeds and jaggery and is really good for your health.
It is a treat that is enjoyed even much after the festival is over because these ladoos have a longer shelf life. Hence, they are prepared in huge batches and can be enjoyed throughout the winter season.
4. Popcorn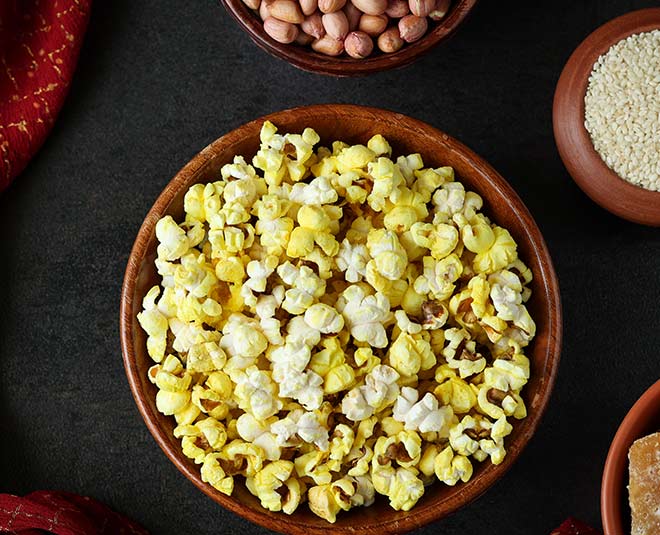 It isn't all about til (sesame seeds) and gur (jaggery) that rule the Lohri festival. Corn also plays an important part in this holy affair! Popcorns, or as we call phulle in Punjabi, are the most popular snacks of the Lohri thaali.
Popcorn along with peanuts and rewari are two of the top foods that are also tossed to the holy fire.
 These traditional Lohri treats are relished during winters not only because of their incredible taste but the credit also goes to their ability to produce heat in the body and fight the cold.
Also, the festivities don't end here! The celebrations are continued till dinner time where North-Indian winter delicacies like sarson da saag and makki di roti take centre stage. So, you can enjoy those too!
Don't forget to do add these traditional Lohri treats to your thaali this year! Do share your feedback/ideas with us on our Facebook page. For more such stories, keep reading HerZindagi!