Mangalsutra, the term literally translates to an auspicious thread. The thread is traditionally tied around the bride's neck by the groom on the day they get married.
The sacred thread having black beads and a pendant is believed to symbolise a woman's marital status. Also, it is said that the bride should wear it all her life as the mark of love and commitment towards her partner.
When A Man Who Chose To Wear Mangalsutra
Shardul Kadam, on the day of his wedding with long-time girlfriend Tanuja decided to send out a strong message on gender equality. There was a little role reversal. Both Shardul and Tanuja respectively tied a mangalsutra around their neck on the wedding day.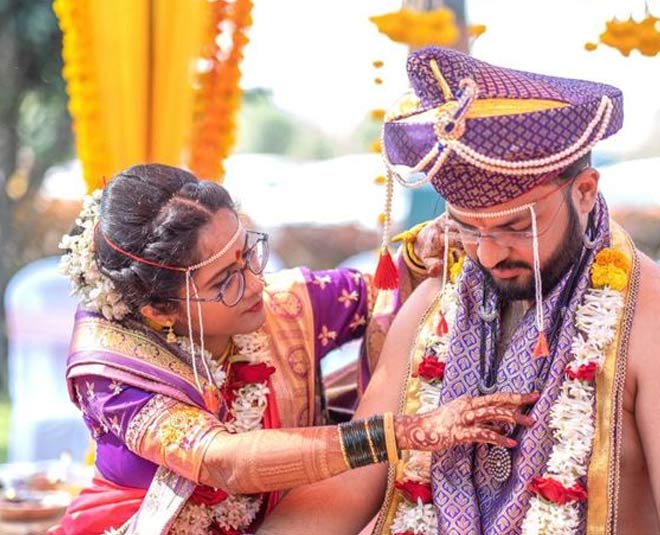 After dating each other for a year, Shardul and Tanuja decided to get married. The couple started to plan their wedding in September 2020 and that's when Shardul told Tanuja," 'Why is it that only a girl has to wear a mangalsutra? It makes no sense!' We were both equals, so I announced, 'Even I'll wear a mangalsutra on our wedding day!'."
Though Shardul's parents and relatives weren't quite happy with his decision, he was firm. The wedding day went smoothly and soon after the pictures were out, they became the talk of the town.
Netizens Divided
As soon as the pictures from Shardul and Tanuja's wedding started to do rounds on the net, they were flooded with comments. While some spewed hate, others showered the groom with love.
Unnecessary Tag To Invite Attention
An Instagram user wrote, "Nice post ❤️❤️ but one thing I need to add here is that , being a hardcore feminist does not always mean that you have to wear a mangalsutra like your wife does , it's about letting her have her own choices , it's about letting her choose things for herself , like whether or not she wants to wear a mangslsutra after marriage , she wants to persue her job after marriage strat something new , it's her life , her choice . Just be there and support her while she lives her life . That's it 😍."
Another one wrote, "You should have told ur wife, no need to wear the mangalsuthra... Isn't that the easier choice?."
"There are women who don't wear mangalsutra it's not compulsory anymore. Feminism ke naam pen kuch bhi mat karo yaar. Do whatever you want but don't put unnecessary tags to invite attention," wrote another user on Instagram.
Don't Miss: Time To Upgrade Your Math Skills? Bride Walks Out On Groom Who Didn't Know Table Of 2!
All About Doing Something For Someone
Most of us have always seen mangalsutra as a tag of ownership but Shardul's decision to wear one has changed it all. A user wrote, "Just today I was thinking about how only women have to wear things to signify they're married but not men. Concept of "ownership" that has trickled down. This is awesome❤️."
Another user wrote, "Trollers and comments can be harsh. But this is love. This is being a feminist. People wouldn't have made it a huge deal if it wasn't tagged as a 'mangalsutra'. These are the people who say jewellery and makeup are gender neutral. But then are so insensitive when it comes to cultural/religious norms. And this is not even breaking any of them. Just someone doing something for someone they love?."
Don't Miss: Chandigarh Cop Receives Mixed Reactions On The Internet For Taking Her Baby To Work
Men Don't Need Any Tags?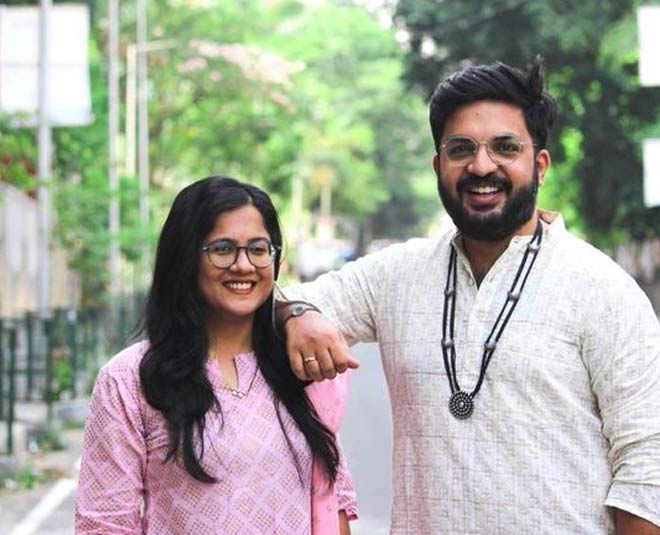 A mangalsutra indicates a woman's marital status, it works like a 'taken' tag but why don't men have any?
As a married woman myself, I can say that I am constantly questioned about not wearing symbols of marriage like a mangalsutra, bindi, sindoor, bangles and toe rings but my husband isn't. It's astounding!
What surprises us more is that if a man chooses to wear a mangalsutra on his wedding day, he needs an approval too?
It breaks my heart as I write this but it is sad that our society reeks such a negative mentality. Can we not really normalise people choosing a path for themselves and being happy the way they like?
Mangalsutras indeed hold immense significance, especially in Hindu culture. However, if a man chooses to wear a mangalsutra, it is his choice completely. Don't you think? Share your thoughts with us! For more such stories, stay tuned.