This Diwali, decorate your homes with all the best possible ways and immerse yourself in the festivities with high spirits. Home decoration is a really important and tedious task, more so during the time of Diwali. And, apart from the hard work and tedium, it involves a hefty sum of money to be spent on home decor items and furnishings. But this diwali, we will tell you some indispensable solutions that will take care of your pocket and will also make your home look new and lively.
Here are some really cool things that you can do to revamp your homes this festive season.
Change Your Accent Colour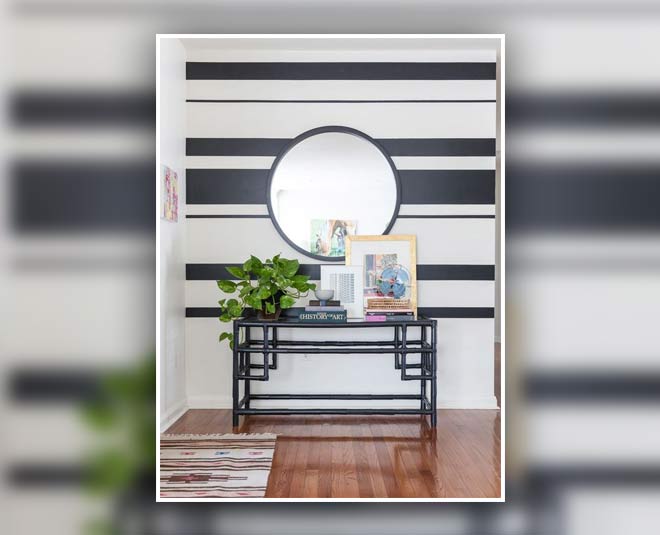 Image Courtesy: Pinterest(apartmenttherapy.com)
We always tend to think that painting the entire house is the only key to renovation, especially during the time of Diwali, but we will tell you why you shouldn't do this. For one, taking the responsibility of the entire house can be too burdensome financially, and, for two, the whole house becomes a mess that is really hard to handle. So, the easy way out is, simply changing the accent colour of your room/home. Or alternatively, you can paint horizontal or vertical stripes on plain walls and decorate them with mirrors etc. This will be a very budget-friendly solution to accentuating and renovating your home.
Add Festive Furnishings
Image Courtesy: Pinterest(Urbanclap)
Another way to style up your home the easy way is by replacing the home furnishings. Home furnishings play a very significant role in the whole setup of the house. The furnishings make the house look more attractive and that is why is it vital to play with colours while choosing the right furnishings of your home. Either match the entire line up of your home furnishings with the home accent or select a neutral tone of colour. For the festive season, you can go ahead and buy some solid coloured cushion covers, new curtains and blinds and this will amp up your space instantly.
Change The Placement Of Furniture
Image Courtesy: Pinterest(thearchitectsdairy.com)
When it comes to revamping a space, this proves to be a very credible option to actually bring about that change in the house. Changing the placement of the furniture helps you step out of the monotony and adds a different character to the house. So, start by placing the big furniture pieces first, then move on to the small decor pieces and finally you will start feeling like you're in a new home.
Decorate Your Home With Lights
Image Courtesy: Pinterest(melange interiors)
Diwali is the festival of lights, it helps replace the gloom and darkness in your lives with light and positivity(Make eco-friendly idols this diwali). So, use small fairy lights/coloured lights to decorate the inside of your home. Hang a string of the fairy lights over the curtains, some around the garden area and line some fairy lights across your ceilings neatly. This is a super amazing option to add that class into your homes without even spending much money.
Don't miss: Diwali special: Try Out These Easy And Beautiful Hairstyles This Diwali
Decorate The Entry Gate With Flowers
Image Courtesy: Pinterest(decor sutra)
Talking about diwali, we always make a picture of lights, flowers and rangolis in our minds. Flowers add to the festivities, the positive vibes and fragrance are the reasons that keep you and your family lit for the entire festive seasons. Use garlands of flowers to decorate your entry gate or an empty wall or even the floors. This is again a very budget-friendly diwali decor option, that will win the hearts of all the relatives who come to your abode to share the joy of the festival.
Don't miss: Here's How To Decorate Puja Ki Thali For Diwali
So, decorate your homes using these methods and stay tuned to Her Zindagi for more such articles.