Not everyone is born with a silver spoon in the film industry and not every man or woman finds the right partner who will be with him through thick and thin. Right from being a nobody to becoming a man whom the nation respects for his deeds without expecting anything in return, Sonu Sood has come a long way. Before we started loving his work, his small gestures and how he came out and supported migrants in going back home amid COVID-19 lockdown, he was a married man. Completing more than two decades of togetherness, Sonu Sood is indeed a romantic although he keeps his private life way away from media. We know very few facts about the couple and his love life with a few nuggets he would throw in some interviews. So scroll down to know that who was this girlfriend whom he had written an innocent but a cute cheesy note saying "Dil Hai Ki Maanta Nahin".
"How time flies! Had written this note years back in my college days! The world when we were not slaves to social media. #memories, " wrote Sonu when he posted a picture of an old love note he expressed his feelings in, on his Instagram. But to whom had he written this? Well ladies it was none other than his wife who was his "first love". Obviously he was very lucky that he found a life partner in the first woman whom he dated unlike some of us who are still hunting for that person. But more than that, Soon Sood was and is lucky to have found someone who has supported him without complaining pre and post Film life.
View this post on Instagram
The Struggle & Supporting Wife
It is no easy feat living in Mumbai's 1 BHK that too with three more roommates who too were struggling to make their mark in Bollywood. But when there is a will there is a way, as they say! So when Sonu decided to get into acting, although not very happy with the decision but his wife Sonali was a pillar to the struggling man.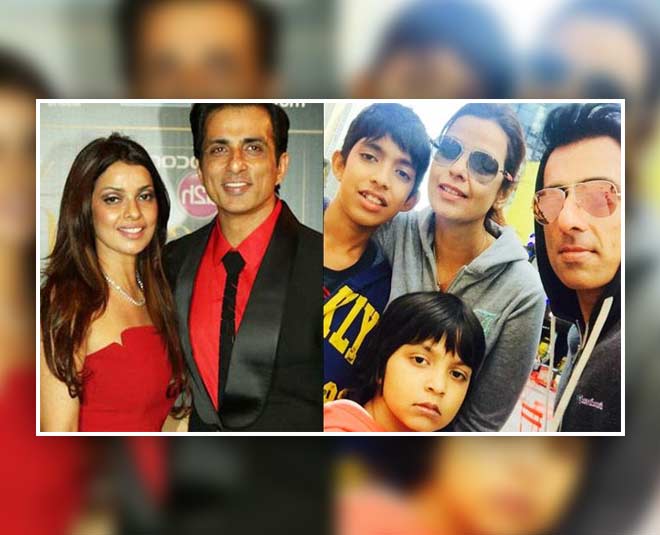 In an interview, he said: "Initially, she was not happy when I wanted to be an actor, but today, she's proud of me."
Don't Miss: Ranveer Singh Did This To Impress Deepika Padukone So That She Says Yes To Marrying Him!
Sonu Sood came to Mumbai in the late 1990s after graduating from Nagpur college. He first decided to become a model, taking baby steps and it was for sure a good decision as later he got noticed by a casting director of a Tamil film, and he debuted with the Tamil film "Kallazhagar" in the 1999. Then there was no turning back.
Life In College
He has married Sonali in 1996 whom he had met during his graduation days in Nagpur. The couple now has two sons.
Rewinding back to the time when he was still an Engineering student, Sonu met a Telugu girl, Sonali who was pursuing MBA at the time in another college. However, sadly, very little is known about their courtship period as the couple like to keep things to themselves when it comes to their personal lives.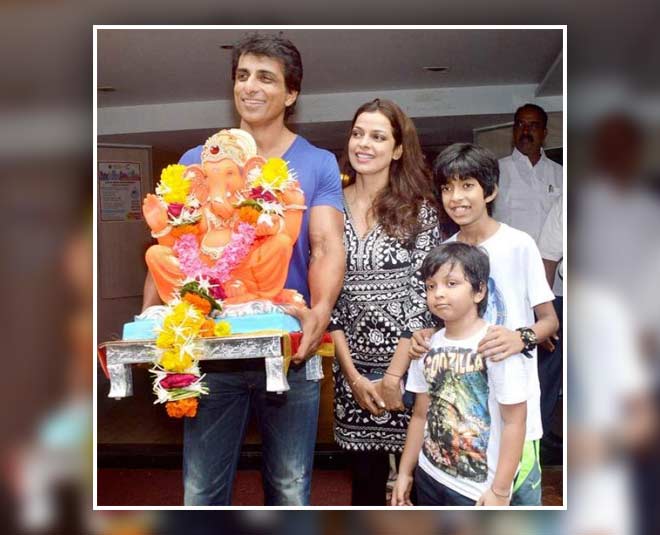 Describing his wife in an interview, the man of few words said: She is very 'mature and intelligent'.
Don't Miss: R Madhavan & Wife Sarita's Teacher-Student Love Story Is All About Respect, Partnership, Loyalty
Sonu may not be a superstar but he did have his fair share of success. He has shared the screen space with actor Jackie Chan in an Indo-Chinese production film Kung Fu Yoga, which released in 2017. He has worked with most actors and in real life, he is a doting husband if we go by his social media posts. Amid the lockdown one also noticed that his son too is hell-bent on making those perfect abs and arms like his father.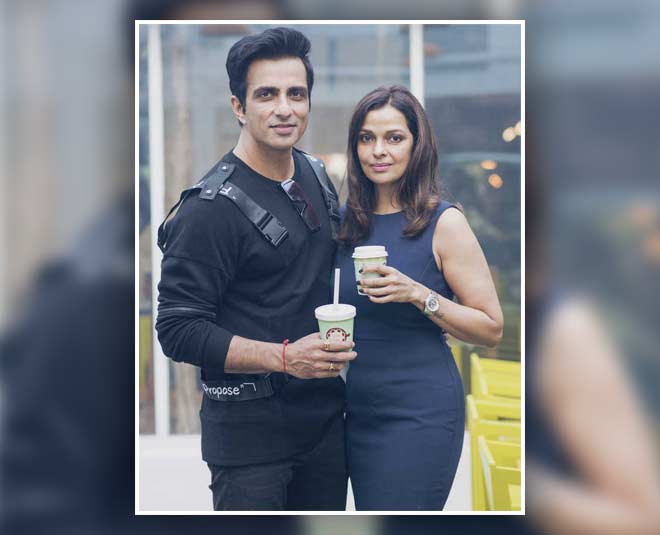 His wife Sonali accompanies him to most public events. May their always be sunshine and they keep giving us couple goals.
Stay tuned to HerZindagi for more such amazing and inspiring love stories of our celebs.