The life element in our homes is derived out of two things, one the vibe associated with space and second, the design style. The world of home designing is very vast and elaborate with many different options. But sometimes we fail to recognise the style we prefer vs the style that best suits our homes. It is very important to understand that since it occupies a major portion of your house, it has to be outstanding such that it can reflect your style to its fullest. Home designs are comprising of various aspects, such as the aesthetics, the furniture, the colours, the flooring etc
So, let's check out what design style can enhance your homes and be used to change the look and feel of your home by amending the simple missing characters.
Modern Style Home Characters
Image Courtesy: Pinterest
Just as the word suggests, the modern homes are sleek, compact and firm believers of using leftover spaces as smart storage. Modern furniture features clean silhouettes, crisp lines and symmetrical/geometrical patterns and usually comes in neutral or natural shades. That enhances the feel of modern homes. The materials used to make modern furniture are wood, fibre, metal etc. So, if you're looking for a modern feel, you know how to go about it now.
Contemporary Style Home Characters
Image Courtesy: Pinterest
Contemporary style furniture is basically made with free will, highlighting a unique artistic pattern. Contemporary homes reflect abstract thoughts and will to accept changes. Like modern, it could be sleek, and like traditional it could be grand or both. It is mostly made keeping in mind the best uses of the furniture instead of focusing on the build of the house. The colours that are used for such homes are bright, pastels and contrast shades.
Traditional Style Home Characters
Image Courtesy: Pinterest
With a classic design pattern, this kind of home is built focusing the grandeur and splendour of the Indian Heritage. And these homes are seen with rich fabrics, wooden carvings, decorative designs and ornamental patterns. This furniture is designed with sheer elegance and simplicity and features Queen Anne's back, claws and bun feet for western traditional homes and rich Indian patterns, in house bamboo swings, ethnic lamp sheds etc. Colours here might range from rich browns to cherry reds and blacks and whites.
Don't miss: How To Make DIY Light Decor Items For Your Home
Rustic Style Home Characters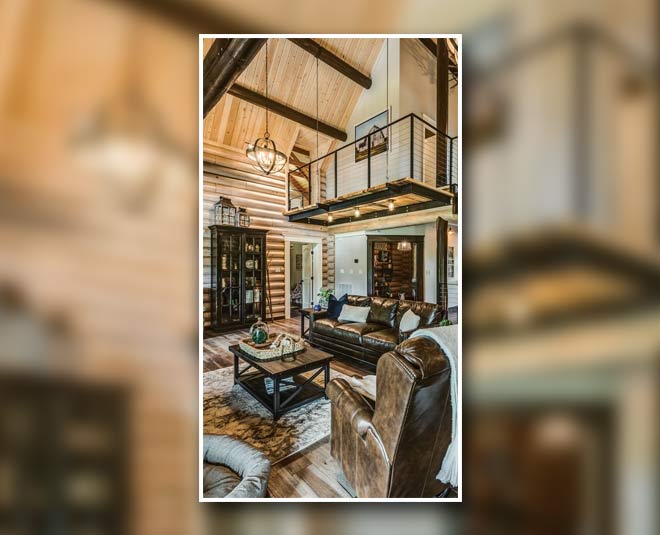 Image Courtesy: Pinterest
Keeping alive the feel of a rustic home, these homes are designed in order to bring warmth and cosiness inside. Rustic is everything - it is the blend of the new with the old, it is a mix of bold and subtle and bright and dull altogether. The design is comfier and more abstract. Such homes also feature furniture made with timber and make use of materials like cotton, linen and hide.
Boho Style Home Characters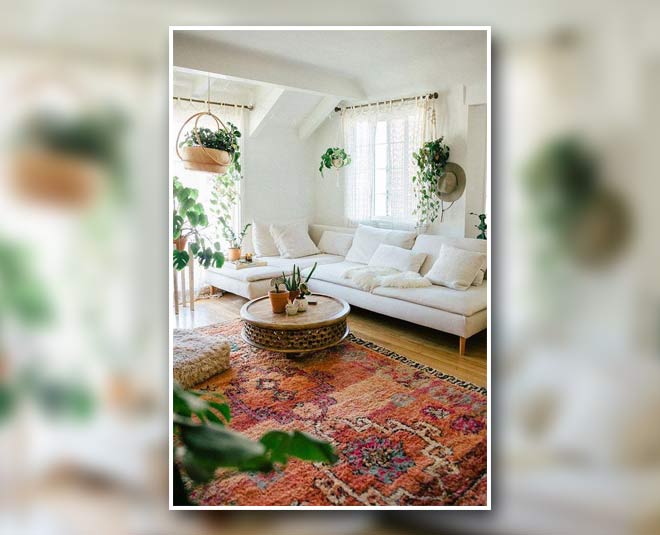 Image Courtesy: Pinterest
A bohemian home is designed with maximalism, so is the furniture. With overboard patterns, design layouts and abstract concepts these homes stand out in the boho homes. It makes use of features like layers and textures. And, is known to be greatly comfortable, cosy and relaxing for the people living in such homes. This is because there is no hard and fast rule to design boho homes, the more the elements the better and more vibrant the homes look. The colours that are generally used are, fresh shades, whites, browns, yellows and multi-shades etc.
Don't miss: Simple Steps To Set Up A Perfect Study Room In A Budget
If you liked this article, stay tuned to Her Zindagi for more such pieces.