Have you been planning to set up a study room/space in the house? If you have, then you've finally reached the right place for tips and steps that will help you set up your dream study room without any hassel. Why do you need a designated study? A designated study space is really very important, for one, it helps you focus on your work and motivates you to achieve your target. And for two, it increases the beauty of your home if you actually maintain it. Therefore, you must set up your study space pefectly so that each and everything inspires you to work hard and accomplish your targets. Let's see how you can pull up a great study room for yourself in budget.
Place Your Study Table Beside The Window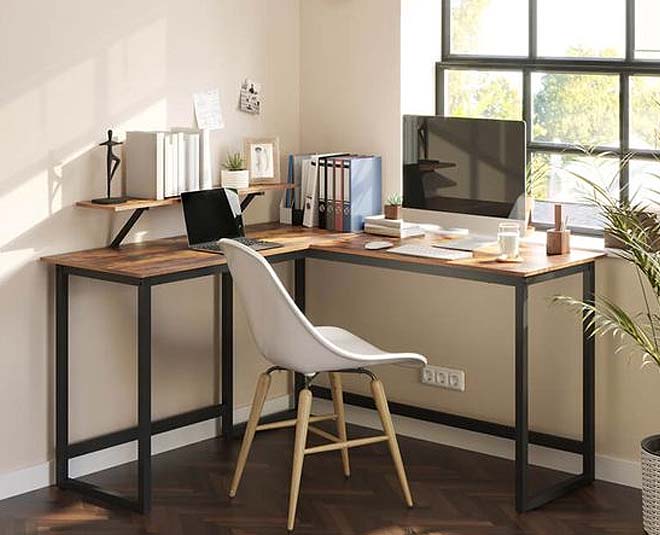 Image Courtesy: Pinterest
Table is the most important element in your room so, it has to be perfectly placed. The perfect spot for the study room will be just near the window. This will allow the sunlight to enter your room and will also eliminate the negative energies around. Vitamin D produced in the body due to sufficient sunlight, has the ability to uplift your mood and allow you to stay focused. And that's how natural light will help you study without interruption even if the electricity goes off for a while.
Table Placement And What To Keep On It?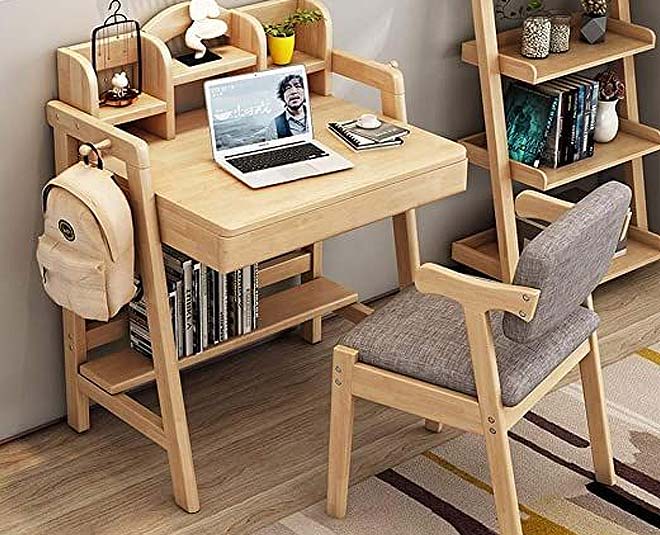 Image Courtesy: Pinterest
While setting up the study space, it is best to go for a wall mounted foldable study table, it will save your space and give appearance of a tidy room because if the table is fixed we tend to dump everything onn it which ends up making the whole room messy. This also has negative psycological effects and that is why, we tell you to either keep your table tidy. Place only the most essential of things on it or buy utility boxes to organise your stuff. Add a small wooden platform that can be used to place saplings and small pots, photo frames, pen stands etc.
Install Motivational Quotes And Things That Encourage You
Image Courtesy: Pinterest
We all know how things work out if our mind is set on it. To keep yourself in a light and happy mood, Install Motivational quotes on the wall thatresonate with your goal.The old certificates that keep lying inside your folders, put them to use in a planned layout on one of the walls. Seeing those certificates and recalling the happy moments when you received them, will eventually become your driving force. Apart from that, these certificates will remind you of your capabilities and will make you feel good about yourself.
Don't miss: Five Hacks To Fill Your Home With Positivity And Happiness
Place a Dark Coloured Rug In The Centre Of The Room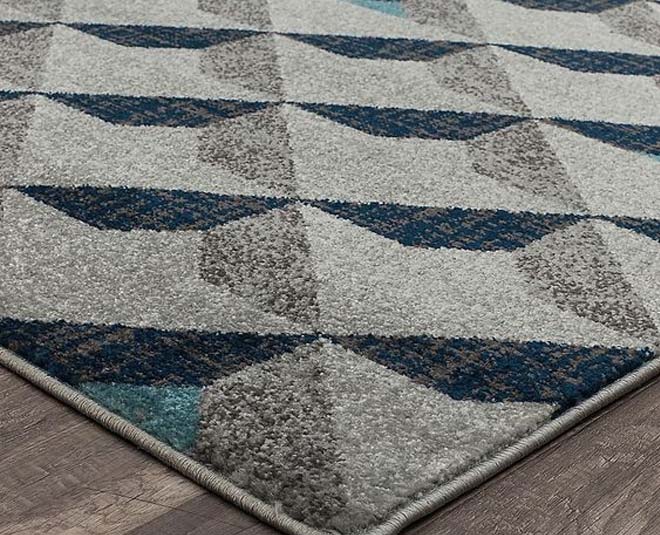 Image Courtesy: Pinterest
Invest in a good quality rug, preferably of a dark shade, we say so because the dark rug won't get dirty very soon and will add texture to the room. Further, it will act as the binding agent and will keep all the elements of the room intact in their own space. Follow a style of design for the room and keep adding to that theme with baby steps. Keep the upholstery and furniture in cordination to each other to make the room look more elegant. And then you will never feel like skipping working.
Don't miss: Bored Of Your Old Bedrooms? Try These Ideas To Give Them A Perfect Makeover
A Trendy (And Smart) Bookshelf
Image Courtesy: Pinterest
A trendy and smart bookshelf designed to cater to all your needs to store book, collectibles and the one that occupies lesser space is the one you should be looking for. Not only will the bookshelf keep your books safe, but it will also prevent the room from looking too small.
Coffee Maker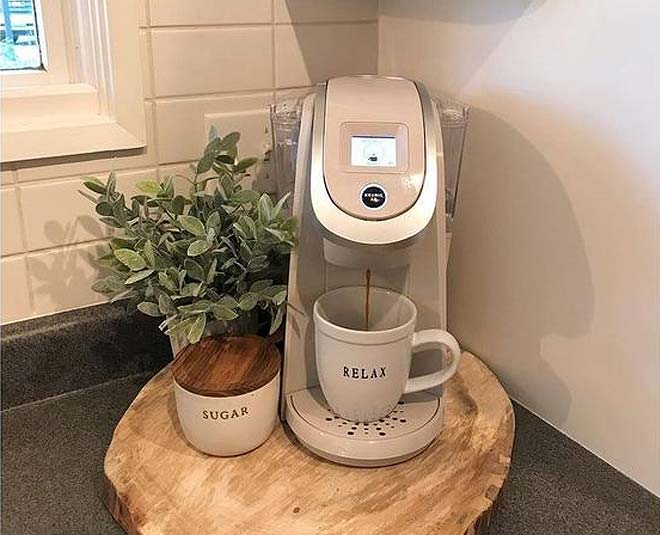 Image Courtesy: Pinterest
Well, we think that since the work pressure and work level both the things are increasing exponentially, we need somethings that can naturally boost our energy levels instantly. What can be better than an instant coffee maker just at the side of your table? Sounds divine. Well if this idea appeals to you, we suggest you to apply it and enjoy your days of work with a cup of coffee whenever you want.
Stay tuned to Her Zindagi for more articles like this.