Dhanteras is one festival that kickstarts Diwali with a bang. It is celebrated in the Kartik month on the Trayodashi date of Krishna Paksha. As per tradition, people buy new utensils and items. It is the day of Lord Dhanvantari, who is known as the physician of the Gods, also called the God of medicine, as per mythology. It is said that when you worship with all your heart on Dhanteras, it maintains the prosperity of your house and makes room for more.
Muhurat Or Timings
The auspicious timings for the Dhanteras puja is between 19:08 to 20:15 this year. The Pradosh Kaal is between 17:42 to 20:15 and Vrishabha Kaal is between 18:50 to 20:45.
Puja Samagri Or Items Needed For Puja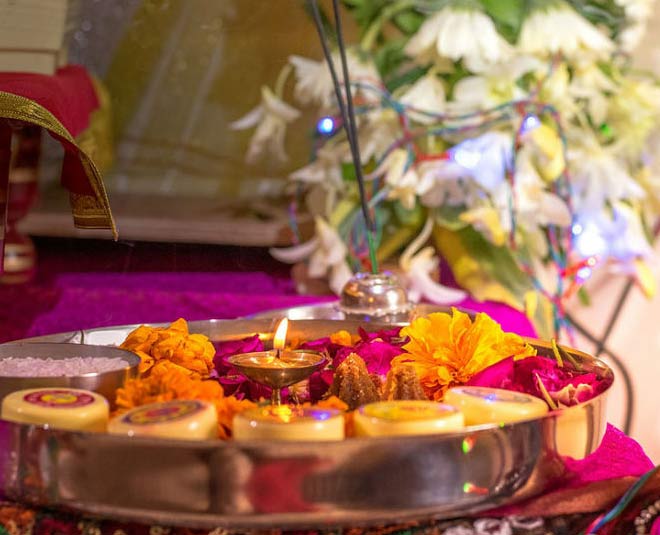 For a proper puja, you need the right elements that are needed to appease Lord Dhanvantari. So make sure you have some pure silver coins, an idol of Lord Ganesha, betel leaves, 21 sweets and make sure you have yellow and white hued sweets included in that, camphor, Akshat, marigold garlands, coconut, Ganga water, some money, chandan, honey, turmeric, custard apple or sharifa fruit, some cloves and do make kamal Gatta prasad which is very important for the puja.
Right Way To Worship Or Perform The Puja
Make sure you do the puja on the given auspicious time and do keep a picture of Maa Lakshmi, Lord Dhanvantari and Lord Kubera. Next, light a ghee lamp and then apply chandan tilak.
While worshipping, chant the mantra "Om Hube Kuberai Namah". Read the Dhanvantari Stotra.
Next, offer yellow sweets to Lord Dhanwantari and white ones to Lord Kubera. Worship Goddess Lakshmi and Ganesha as well.
Remember to light a lamp in front of Maa Lakshmi, and apply chandan tilak. The Kamalgatta prasad you made should be offered to Goddess Lakshmi.
Offer flowers and fruits to the Goddess and Lord Ganesha as well. After that, have the prasad and then perform the aarti.
Don't Miss: Diwali Special: Expert Explains If It Is Wise To Invest In Gold This Dhanteras
Lighting The Lamp The Right Way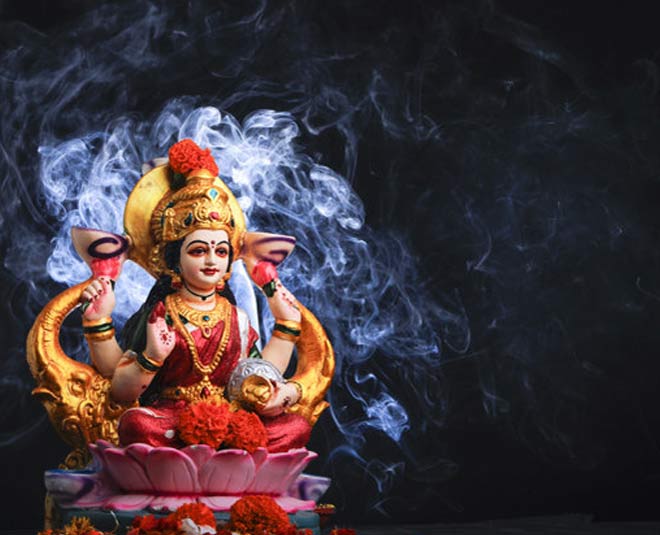 Not many realise but there is a proper way to lighting the lamp on Dhanteras. Make a swastika mark on a plate, then light an earthen lamp or a diya. Put some tilak on the lamp. Offer sugar, rice, and flowers.
Then smear some tilak on all the people in the house and make sure that lamp wick is pointing towards the south direction and keep it on the door for God Yamaraj.
Don't Miss: Buying These Gemstones On Dhanteras Will Be Lucky For You
Dhanteras Shopping Tips
Try to buy something made of gold or silver on this day.
Some people also invest in pretty idols or Goddess Laxmi & Lord Ganesha.
You can also buy silver or gold coins with a picture of the God & Goddess as that is considered very auspicious.
In case you cannot buy anything made out of these two expensive metals, opt for new steel utensils or brass and copper items.
Even though our accounts have just witnessed a salary credit, spending on this 'once in a year' extravaganza should be done consciously, while making sure our traditions are intact.
Stay tuned to HerZindagi for more on the Festive season.