Deepika Padukone and Ranveer Singh got married in Italy's Lake Como in the year 2018. Their wedding wasn't a star-studded, big affair but an intimate two-day extravaganza with just the family and close relatives.
Recently, Deepika Padukone talked about having a no-phone policy at her wedding and we could really recall all the things the couple did differently for their wedding. Read on.
Deepika And Ranveer's No Phone Policy At The Wedding
Yes, at the venue, Villa del Balbianello in Lake Como, no guest was allowed to use their cell phones and click pictures. In an interview, Deepika Padukone shared that privacy was secondary for the couple. They wanted their guests to be in the moment because they felt that the moment they have their cell phones, they are capturing the moment.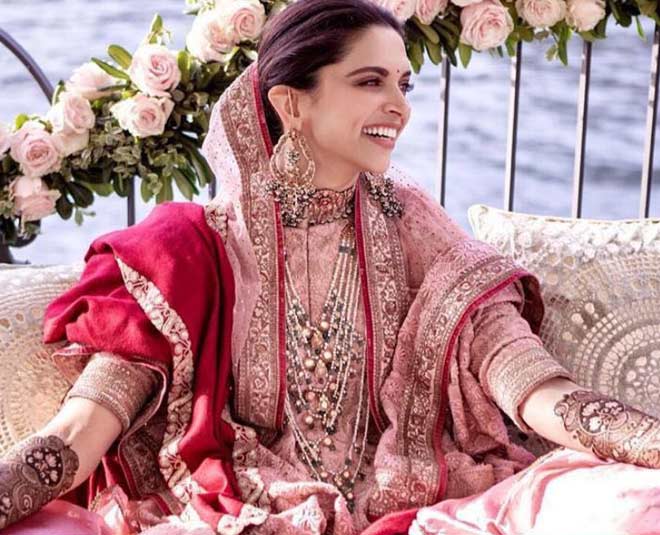 She said, "These moments should be in your mind and heart as they're never going to come back. Every single guest, I kid you not, is so thankful. People who've never danced in their lives were on the dance floor. People who've never tasted alcohol were tasting wine. That's how free people were."
The Chhapaak actress also shared that all the guests at the wedding understood it and left their phones behind.
Not just this, to make their wedding special, they arranged a lot of different things to make it a memorable event for all the guests.
Guests Were Served Desi Food
Deepika Padukone and Ranveer Singh did get married in Italy but all the food served to the guests was desi. Konkani and Sindhi food was served to guests at the wedding. Foodlink Caterers were given the contract for the 2-day wedding festivities. After the Konkani wedding, food was served to all the guests in traditional Konkani style, on fresh banana leaves. Sabyasachi Mukherjee, who designed Deepika and Ranveer's outfits for their wedding shared that he loved the food at their wedding. He said, "I am a foodie, I am a Bengali, so I cannot help it. I have never had the kind of food that was served at Deepika's wedding. She had 12 tastings. The food was just right."
Florists From Florence To Decorate The Venue
View this post on Instagram
For their wedding in Italy, Ranveer and Deepika called 12 florists from Florence to decorate the entire venue and the resort opposite the venue. Deepika Padukone's favourite flowers, water lilies were used to decorate the venue.
Don't Miss: Actual Reason Why Deepika Padukone Didn't Change Her Surname Post-Marriage
Colour Coordinated Outfits For Staff
Not just the bride and groom, Deepika and Ranveer wore color-coordinated outfits for all the different ceremonies but the staff at the venue too wore outfits that were in sync with the bride and groom, theme, and decor of the venue.
Makeshift Gurudwara At The Venue
For their Anand Karaj, Ranveer Singh and Deepika Padukone had got a makeshift gurudwara erected inside the premises. A priest from Amritsar was flown from Amritsar for the ceremony. The ceremony began in the morning and went till afternoon. The ceremony was followed by an elaborate lunch which had a lot of Sindhi delicacies like dal pakwan, koki and sev barfi.
Don't Miss: Ranveer Singh Did This To Impress Deepika Padukone So That She Says Yes To Marrying Him!
Security Guards On Boats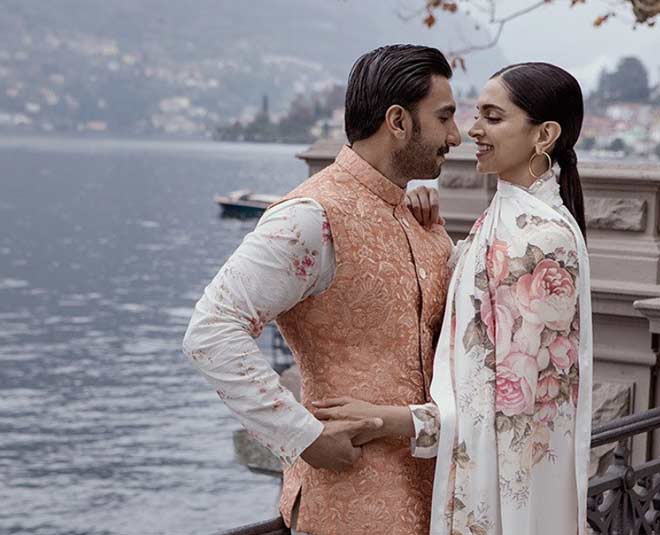 Ranveer Singh and Deepika Padukone clearly wanted their wedding to be a private affair and for the same they had security guards on boats patrolling the area constantly. The couple ensured that there are no photographer and gossip hunters around the venue.
Tell us what did you like the most about Deepika and Ranveer's wedding? Share your thoughts on our Facebook page. For more such stories, stay tuned!