One of Bollywood's most popular films, Dilwale Dulhania Le Jayenge has completed 25 years of its release today. Shah Rukh Khan and Kajol starrer, this romantic film was released on 20th October 1995. This is one movie that never left the theatres.
Directed by Aditya Chopra, DDLJ went on to become the longest-running Hindi film of all times. Also, this is one movie which is loved all across the world. Aditya Chopra's directorial changed the way Bollywood rom-coms were written. However, to date, no romantic film has managed to match the magic DDLJ created.
As the movie is soon going to complete 25 years of its release, we thought of taking you through some behind the scene pictures, right from the sets of the shoot.
Saroj Ji Choreographing Mehendi Laga Ke Rakhna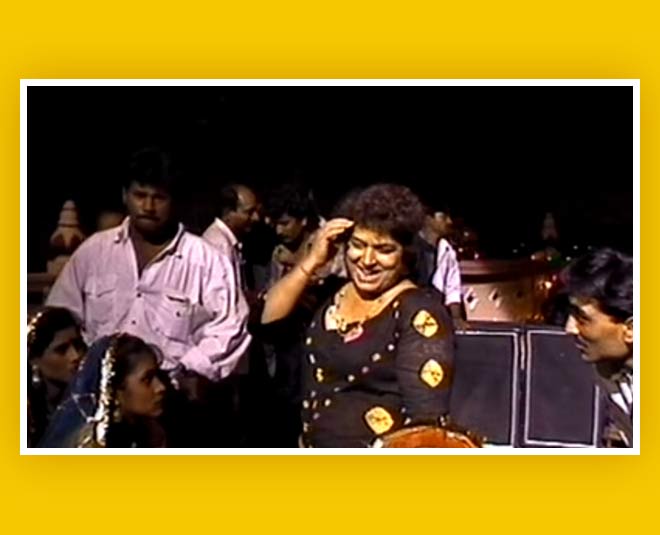 Ace choreographer Saroj Khan choreographed the song Mehendi Laga Ke Rakhna in the movie and this is one of the behind the scene photo from the sets. In one of the interviews, Kajol shared how difficult it was for her to act like that coy bride. While it was getting difficult for her to give that one shot for the song, not just Saroj ji but director Aditya Chopra also helped her nail it.
The Intimate Scene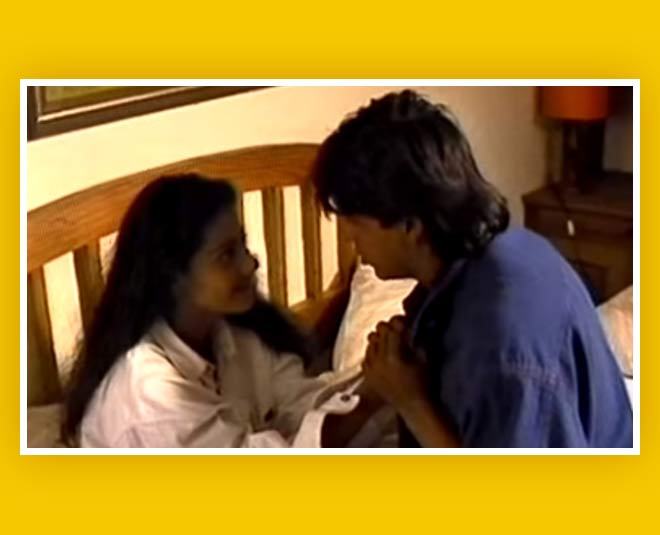 Remember the scene when Kajol wakes up with a hangover in a hotel room in SRK's white shirt? In the making video of the film, Kajol shared that the director Aditya Chopra wanted this one to be that one intimate scene of the movie but they couldn't stop laughing and it took a lot of time to give that one final take.
Karan Johar Assisting Aditya Chopra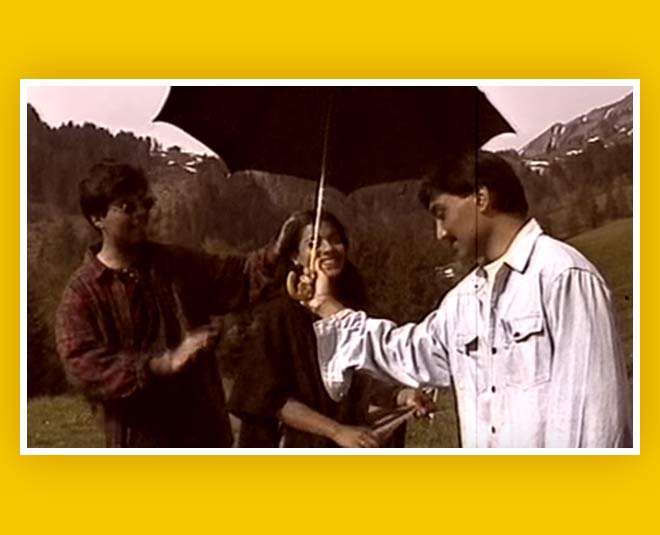 Many still don't know that Karan Johar starred in DDLJ as one of SRK's friends. Other than that, Karan Johar was the assistant director and costume designer of the movie.
Though he was a part of the movie, two years back he wanted to erase this movie experience from his journey as he played the bad guy in Anurag Kashyap's Bombay Velvet. In an interview, he shared that the reason behind he wanted to do that was because he wanted to run for that debut award. However, the movie ended up as a disaster on the silver screen.
Don't Miss: Then And Now: These Kabhi Khushi Kabhie Gham Child Artists Are All Grown Up Now, See Pics
Kajol And SRK Being Their Fun Selves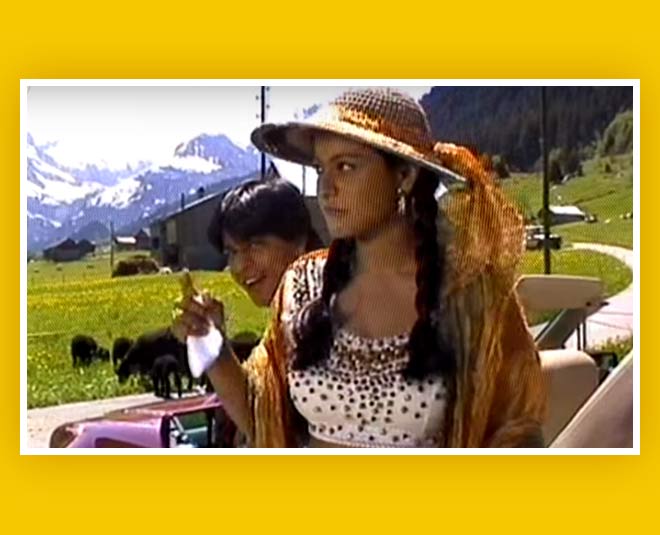 This one is from the scene where Simra finally agrees to travel with Raj by car. Looks like while they were in the midst of the shoot, they couldn't stop having some fun!
Unseen Picture Of The Crew Having A Meal Together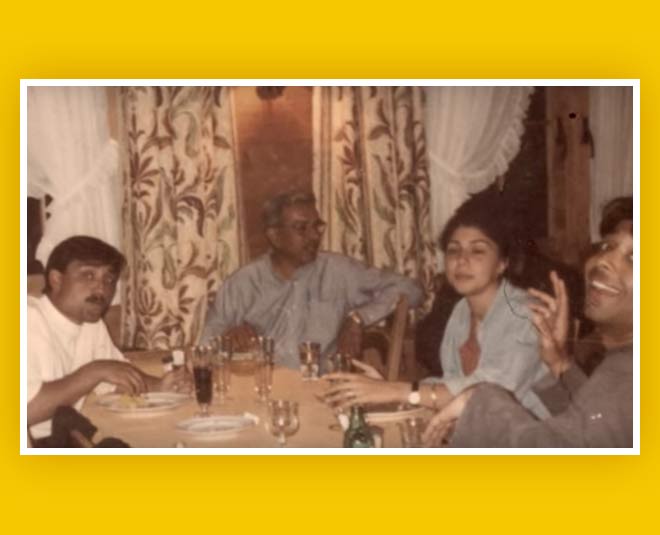 In the frame: Yash Johar, Aditya Chopra, Anaita Shroff Adjania, and Uday Chopra. Do you know, actor Uday Chopra was one of the assistant directors of the movie? During the making of the film video, he shared that when his elder brother Aditya Chopra decided to make this movie, he was studying in LA. One day, his dad called him and told him about the movie and asked him to be one of the assistant directors. He then joined the team.
SRK With The Gang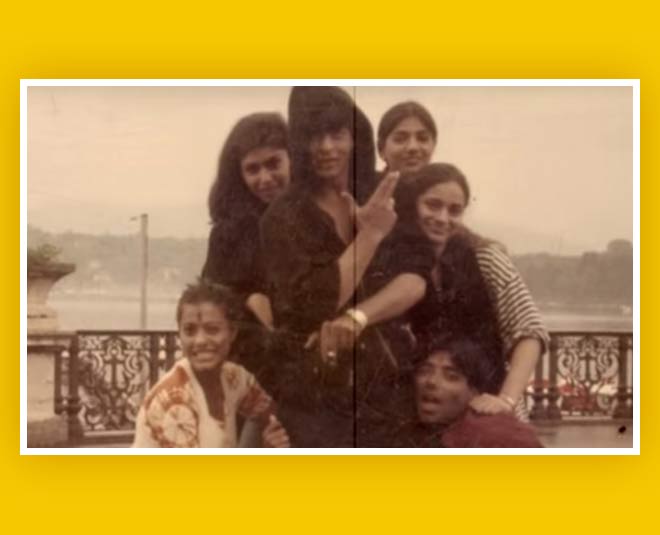 During the making interview of the movie, Anaita Shroff shared how the entire cast and crew had a lot of fun while shooting the movie. She shared that everyone had a lot of fun and that is what reflected on the screens.
Don't Miss: With Kuch Kuch Hota Hai Turning 21 Here Are Some BTS Photos From The Sets To Give You Goosebumps
Raj & Simran!
2 people, 1 film, 25 years and the love doesn't stop coming in!

I am truly grateful to all the people who made it what it is today.. a phenomenon and a part of their own history. The fans! Big shoutout to all of you♥️#25YearsOfDDLJ @yrf@iamsrk #AdityaChopra pic.twitter.com/ikkKFef6F1

— Simran (@itsKajolD) October 20, 2020
As their fans celebrate 25 years of DDLJ today, SRK and Kajol have marked the special day by changing their names on social media. Shah Rukh Khna has changed his name on Twitter to Raj Malhotra and Kajol has changed it to Simran. Also, they have changed their display pictures as Raj and Simran.
25 years!!! Filled with gratitude towards you for loving Raj & Simran, with all your heart. This always feels special. #DDLJ25 @yrf pic.twitter.com/HHZyPR29f9

— Raj Malhotra (@iamsrk) October 20, 2020
Well, just not the actors but we as viewers too have so many memories attached to this one movie. Even years later, the movie makes us feel so much in love. The magic is still here and it will always be!
Which one is your favourite scene from the movie? Share with us! For more such stories, stay tuned!