We all think that having money can make life easy but that is not the truth. Money cannot buy loyalty, happiness, and other such valuable feelings including love and respect. Even the stars and celebrities we follow have the same struggles in life, they too crave love and endure a lot for it.
Karan Mehra & Nisha Rawal
View this post on Instagram
Many celebrities go through abuse and domestic violence and in similar lights, an incident took place where actor Karan Mehra from 'Yeh Rishta Kya Kehlata Hai' was arrested on 31 of May by the Mumbai Police after his wife Nisha Rawal filed a complaint against him. However, the actor was later released on bail and has accused his wife and brother of framing him wrongly. The couple is going through their divorce proceedings and had a brawl before the Goregaon police arrested Karan.
At a press conference on June 1, Nisha shared that another reason was him being in an extramarital affair. She told the media: "I learnt about him being involved with another woman around a couple of months ago. I saw his text messages to the girl, I saw them for myself. Even after that, I sat him down and told him to talk about it. I have not behaved like a woman who will rip a man into pieces. I asked him if he didn't want to continue then no problem."
"One of the charges filed by me against him is of domestic violence. I hadn't spoken about it for so many years as I understand that his career and image are of utmost importance for an actor. Despite being considerate and compassionate, I have had to face something like this," she added.
In his defense, Karan told Indianexpress that his wife 'smashed her head on the wall' in order to frame him and the allegations of physical abuse are 'false'. He also went on to say that his wife and her Rakhi brother demanded huge alimony and other things but not able to come to any conclusion, they left the decision to the court.
People on social media are giving mixed reactions to this matter where on one hand there are some who are supporting Karan while on the other hand a lot of the netizens are raising their voices against him.
Supporting Nisha's accusations against her husband fashion designer Rohit K. Verma uploaded a heartbreaking photo of Nisha Rawal on Instagram and wrote "I have been seeing silently suffer for years finally she decided to let out her cry for help and stand for herself and child A far cry for help from a friend. Aghast to see my bestie in such a state . What makes a man become a demon in no time ?? "
View this post on Instagram
Take a look at some other celebrity couples who were involved in cases of domestic violence.
Shweta Tiwari And Abhinav Kohli
A few days back Shweta Tiwari had put up a video on her Instagram, wherein she was allegedly being beaten and pushed by her husband Abhinav Kohli in order to snatch their child.
The actress who left for Khatron Ke Khiladi 11 happening in Cape Town, was subjected to a series of allegations regarding their child by her husband. To which Shweta replied with the video showing her and child being physically abused by her husband in the society.
Vahbiz Dorabjee And Vivian Dsena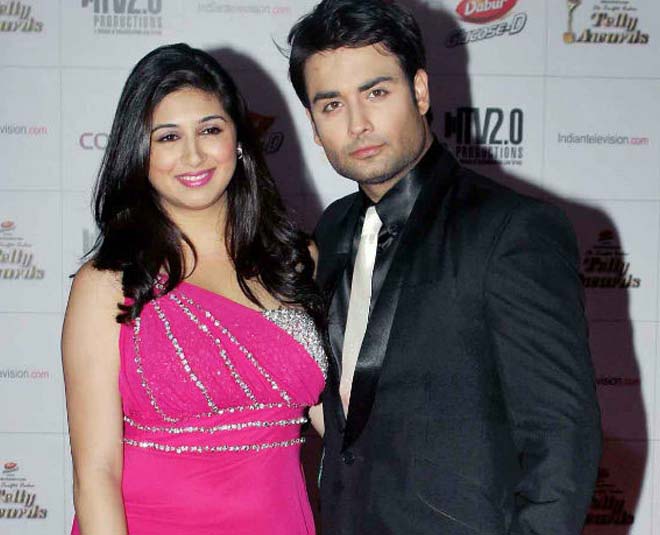 Right from the time, the couple decided to part ways they were the talk of the town for a long time. Vahbiz accused Vivian of domestic violence and other charges and the same was confirmed by a reputed media house. But things did not end there, Vahbiz also demanded alimony from her husband and had to bear a lot of trolls on social media for the same. The two met on the sets of Pyaar Ki Ek Kahaani and got married in 2013.
Mandana Karimi And Gaurav Gupta
Mandana Karimi who appeared in Big Boss season 9 also went through domestic violence. The couple got married in 2017 and Mandana allegedly claimed that she was mistreated at Gaurav's house, barred from entering, forced to quit her career, and was not allowed back when she tried to reconcile.
Deepshika Nagpal And Kaishav Arora
Actresses Deepshika Nagpal and Kaishav Arora also parted ways in 2018 when Kaishav came back to her place in order to collect his stuff, she told him to leave, and in response to it, he started physically abusing her in front of her son. It was after this that got separated and distanced themselves from each other.
Don't miss: Latest Update On Aamir Ali, Sanjeeda Sheikh's Life Together After 7 Years Of Marriage, Separation, Surrogate Child
Rashmi Desai And Nandish Sandhu
Rashmi Desai's ex-husband Nandish Sanshu was allegedly abusive and not as loving as she thought he would be. The two met on the sets of 'Utran' and got married in 2012. However, things didn't turn out to be very healthy for the two, and 4 years later they decided to split on mutual consent. Rashmi revealed on several occasions that she noticed things going out of hand on the third day of Nach Baliye and she had made up her mind to step out of the toxic relationship.
Don't miss: Sunil Grover To Sugandha Mishra, Comedians Who Made An Exit From The Kapil Sharma Show
If you liked reading this article then stay tuned to Her Zindagi for more.