When we are exposed to enormous amounts of attention and fame it is very normal that one may start feeling a bit disconnected from the world and self. You might have come across people who suddenly leave everything behind and choose a completely different path to salvation.
Not only does that path help them to reconnect with their soul but sometimes it also helps people understand the world and the Universe at an all-new level. Similarly, our Bollywood celebrities are only human and sometimes they too feel very lonely and tired in this world full of people.
And they too like any other normal human being would, resort to meditation and spirituality for finding greater things in life. Yes, you read that right! There have been Bollywood celebrities who left their money, fame, and success behind to lead a life full of peace and serenity. Here we have listed those celebrities who chose the world of spirituality over the world of limelight and fame.
Sana Khan
After her breakup with her boyfriend turned enemy Melvin Louis, Sana Khan went totally off social media. Later she became a topic of discussion, giving viral pictures of her wedding with a Gujrata based businessman. She shared the news of her marriage on her Instagram and wrote 'happiest day' and notified all her fans about her decision to leave Bollywood.
Anu Aggarwal
Giving a blockbuster hit in Bollywood, Anu Aggarwal was another celebrity who left behind the glitz and glamour of the film industry and chose to follow spirituality. She took sanyas and became a sage.
Sofia Hayat
Sofia Hayat the Big Boss fame who was amidst the buzz in the media in 2016 for announcing her entrance into the spiritual world. She wanted to become a nun and follow the path of spirituality, later her pictures of wearing a simple priestly attire went viral online and now she is known as Gaia Sofia Mother.
Mamta Kulkarni
Another very popular actress who figured her calling was elsewhere and not in the glamour industry was Mamta Kulkarni, shocking many actors this beautiful and talented actress walked straight into the light of the spiritual world.
Vinod Khanna
Known for his amazing performances in different hit Bollywood movies, Vinod Khanna was also among people who left behind a very successful career and ample of fame and became a disciple of Osho in 1975. He continued to be a sage or sanyasi but made his return in the showbiz with Dabangg.
Don't miss: Some Lesser Known Facts About Actress Amrita Singh
Barkha Madan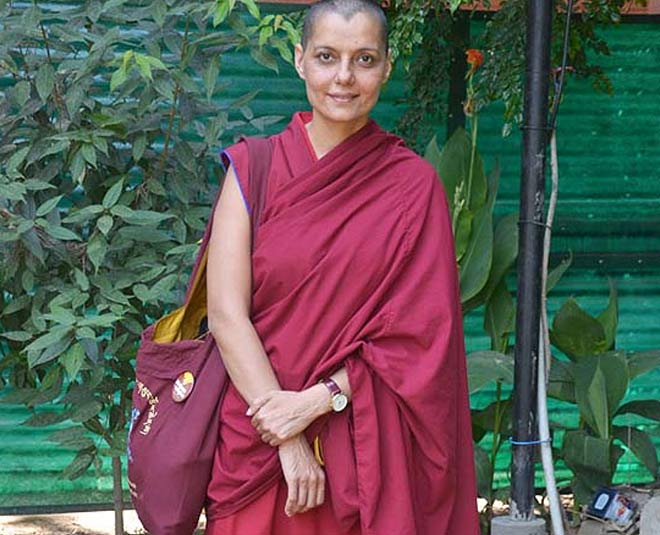 Barkha Madan was a very successful model, producer, and actor who in 2012, found out that her life was better lived for spirituality and the goodwill of others. That is why she decided to become a devoted follower of the principles of Buddhism walk on the path set by the world-famous Dalai Lama. When asked about her reaction to her decision later, Madan said that choosing the path of spirituality and becoming a Buddhist nun was indeed one of the most important decisions in her life.
Some other stars who became spiritual in totality were Suchitra Sen and Zaira Wasim. They left their successful careers and chose the road to salvation and spirituality.
Don't miss: Take A Look At All The Members Of The First Family Of Indian Cinema
If you liked reading this article then stay tuned to Her Zindagi for more such pieces.