Bollywood And TV Celebrity Couples Who Opened Up About Their Miscarriages
From Gauri-Shah Rukh Khan to Ankita Bhargava-Karan Patel, take a look at celebrities who opened up about their miscarriages and inspired everyone.
Pregnancy is one of the most wonderful phases that a couple, and especially a woman, experiences in their life. But the ability of a woman to nurture a life inside of her and giving them birth is not so easy. And certainly, the joy of parenthood doesn't come easy for everyone.
A miscarriage is the most painful and hard thing that any couple can experience, be it a commoner or celebrity.
To those who don't know, a miscarriage can happen anywhere between the first 20 weeks of gestation or later due to negligence or some complications. And according to a study by Harvard Medical School, about 15-20 percent of all known pregnancies end in a miscarriage. How unfortunate!
Though, miscarriages are common but are still a stigma and most people don't talk about their emotionally traumatic experiences. However, the more we talk about this ordeal, the fewer people will feel lonely.
Following this path, several Bollywood and Television celebrities have come forward to share their stories of loss over the years. And being a public figure, no doubt, it takes all the more courage to openly talk about it, while helping others to cope with the loss.
Let's take a look at some of the celebrity couples who bravely opened up about their miscarriages.
Gauri Khan And Shah Rukh Khan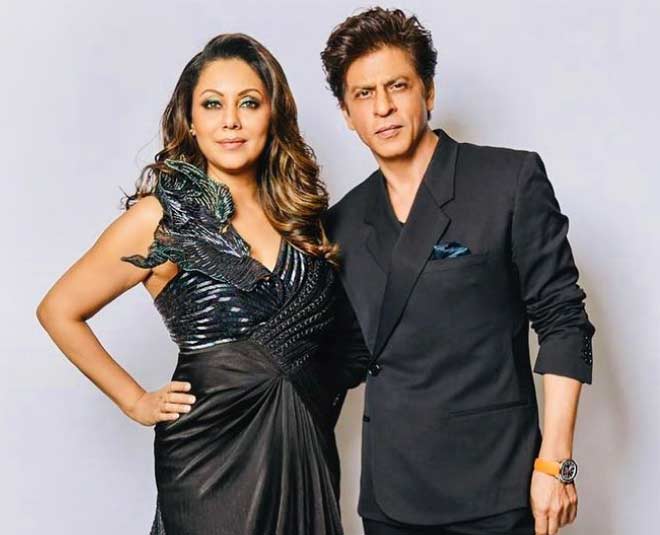 Image Courtesy: Gauri Khan/Instagram
The power couple of Bollywood, Shah Rukh Khan, and Gauri Khan, has been going strong for the last 30 years and also the 6 years of courtship.
Now an adorable family of five, Gauri and Shah Rukh had dealt with testing times when Gauri conceived in 1997 but later, she experienced a troubled pregnancy which ultimately led to a miscarriage.
Shah Rukh revealed the same during Sajid Khan's show, 'Yaaron Ki Baarat'. He said, "Before Aryan, there were some miscarriages but then when he was born, a couple of days were difficult. Suhana was a girl so that was exciting, as Gauri and I, both of us always wanted a girl first. But it happened second."
At present, the couple is blessed with three children, Aryan, Suhana, and AbRam. Aryan and Suhana Khan were born in 1997 and 2000. Then, the couple welcomed their youngest kid, AbRam in 2013 through surrogacy.
Don't miss:Expert Explains The Affect Of Miscarriage On Fertility
Shilpa Shetty Kundra And Raj Kundra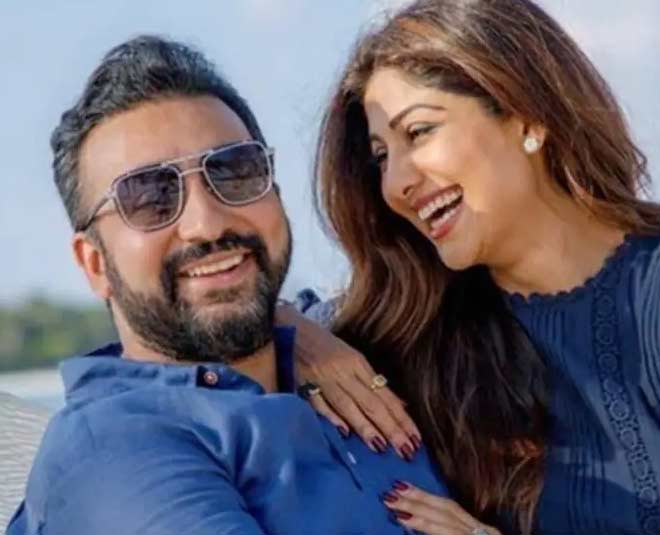 Image Courtesy: OpIndia
Shilpa Shetty tied the knot with businessman Raj Kundra in 2009 and the couple is now blessed with two children. But who knew that the actress' journey to motherhood wasn't an easy one.
After a few months of her marriage, Shilpa got pregnant in the year 2010 but due to some complications, she suffered a miscarriage.
Talking about her ordeal, Shilpa at an event said, "I am going to actually share with you my experience of motherhood or rather my journey to motherhood. So when I discovered I was pregnant for the first time, I was overjoyed. And then I had a miscarriage and it was devastating. I thought I would never get pregnant again. And then I was diagnosed with APL syndrome. Imagine someone as healthy as me was diagnosed with APLS and I was very frightened. I feel when you think of motherhood, it should be a very joyous experience, not a fearful one."
After that, Shilpa Shetty dealt with all complications and became a mother in 2012 to son Viaan. However, for her second child Samisha, she and her husband decided to opt for surrogacy.
Kajol And Ajay Devgn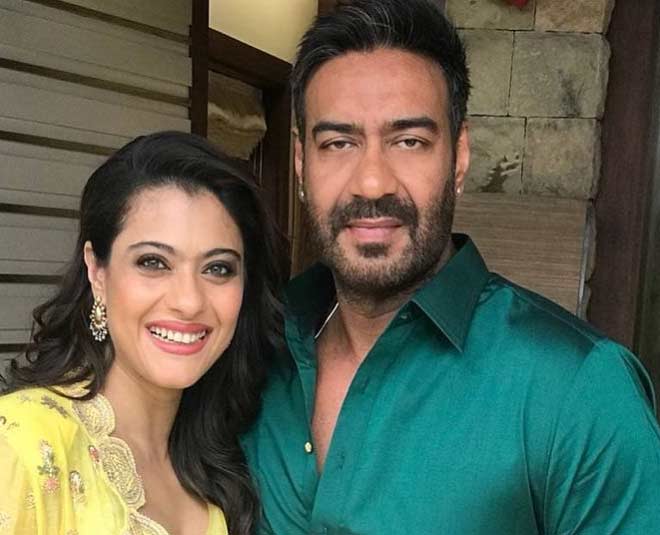 Image Courtesy: Ajay Devgn/Instagram
Kajol and Ajay Devgn got married in the year 1999 as per the traditional Marathi rituals. But little did we know that after two years of their marriage, Kajol was pregnant in 2001 with their first child but she suffered a miscarriage. This happened twice!
Kajol talked about her miscarriages during an interview with Humans of Bombay. She said, "Over time, we began planning to have kids. I was pregnant during K3G, but had a miscarriage. I was in the hospital that day the film had done so well, but it wasn't a happy time. I had another miscarriage after that it was tough. But eventually it worked out, we had Nysa and Yug and our family's complete."
Revealing the reason behind the miscarriage, Ajay Devgn earlier told, "Yes, we have lost our baby, but we have no regrets. It was an ectopic pregnancy. Kajol's life was in danger. As soon as the doctors informed us that they would have to operate, we both gave them the go-ahead."
But after all those struggles, things panned out for the couple and now, they are blessed with two children- Nysa and Yug who were born in 2003 and 2010 respectively.
Don't miss:Blissful Baby Announcements Made By Celebs, Let's Take A Look
Ankita Bhargava And Karan Patel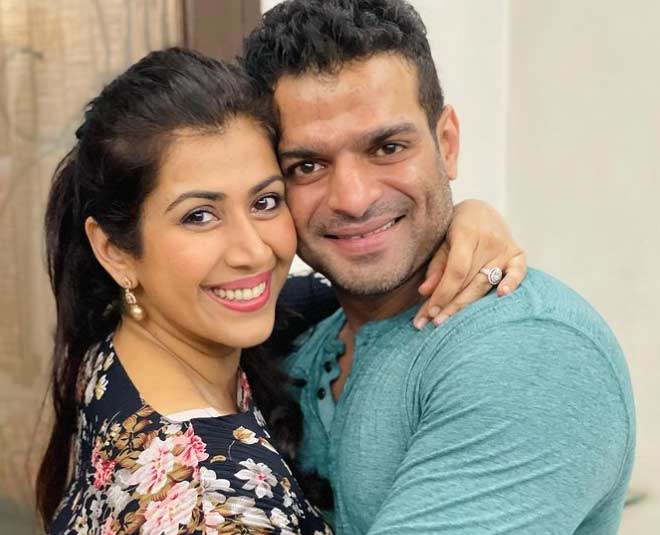 Image Courtesy: Ankita Bhargava/Instagram
Karan Patel and Ankita Bhargava had an arranged marriage in 2015. In the year 2018, the Television celebrity couple was all set to embrace parenthood for the first time. However, Ankita suffered a miscarriage four months into her pregnancy.
Ankita's father and actor Abhay Bhargava confirmed the news of his daughter's miscarriage and an official statement was also released.
Later, Ankita took to her social media handle and wrote, "And just like that I miscarried! With no explanations and medical reasons found, it was termed as an unfortunate incident! There was nothing wrong that I had done or there was nothing wrong with my body and most importantly, there was nothing wrong with my unborn child too! Just that, my first child came into this world way too early to meet me! But I didn't even get to see my baby's face! We had prayed for that child! Prayed very hard!"
Fortunately, after those testing times, the couple welcomed their cute little munchkin, Mehr in December 2019. Now, after the birth of their daughter, Karan revealed that they would like to have another child as they both understand the need for a sibling for their daughter.
Are you a fan of these power couples? Do share your thoughts with us on our Facebook page. For more such stories, stay tuned to HerZindagi!