Ridhima Pandit, who rose to fame with the show Bahu Hamari Rajnikant is one of the most talked-about contestants on the digital edition of Bigg Boss.
Ever since television actress Ridhima Pandit stepped into the Bigg Boss house this season, she has been making headlines. Initially, the actress became the talk of the town when her salary package for Bigg Boss OTT was out.
The television actress is the highest paid contestant on Bigg Boss OTT as per a report by Jagran. She is charging a whopping INR 5 Lakh per week. It came as a surprise to many as celebrities like Shamita Shetty, Neha Bhasin are charging way less than her.
However, it is interesting to see how Ridhima Pandit is involved in the game. Though she got into an ugly fight with Pratik Sehajpal recently, many were impressed to see her emotional side on the show.
If you are enjoying Ridhima's game this season, we are sure you would like to know more about her personal and professional life.
Ridhima Pandit's Early Life And Career
Born in Mumbai, Ridhima Pandit kickstarted her career as a model and did a lot of modeling projects for big brands like Veet, Sunsilk, Dove among others.
In the year 2016, Ridhima Pandit made her television debut with the show Bahu Hamari Rajni Kant. The show helped her garner a lot of recognition and she became a star. However, the show came to an end after a year.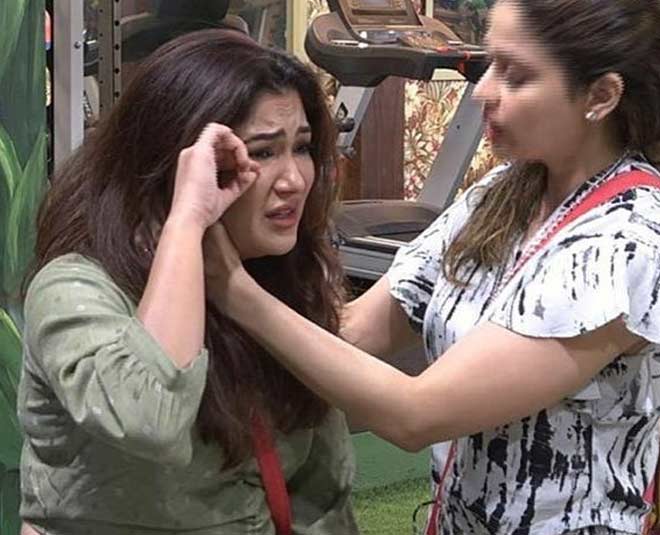 In 2017, she participated in the show The Drama Company. She also later ventured into web shows with a series called Yo Ke Hua Bro. Next, she was seen hosting a dance competition show called Dance Champions.
She was also seen in web series like Hum - I'm Because Of Us.
Last year, she was seen in the science fiction drama, Haiwaan: The Monster.
Don't Miss: From Professional Work To Personal Life, All You Need To Know About Divya Agarwal
Ridhima Pandit On Reality Shows
Bigg Boss is not Ridhima's first reality show. The actress has been a part of television shows like Fear Factor: Khatron Ke Khiladi 9. She ended up being the second runner up on the show. She was next seen in the game show, Khatra Khatra Khatra.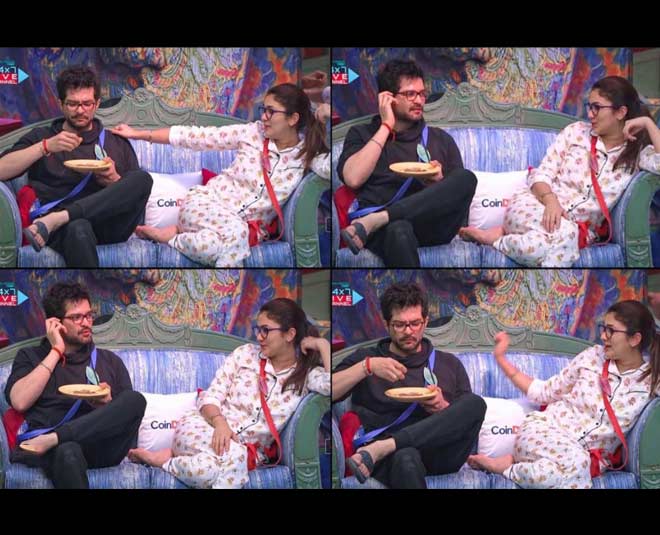 Currently, she is one of the contestants on Bigg Boss' OTT edition.
Ridhima Pandit's Past Relationship
Though Ridhima Pandit has not been in news for her relationship status lately, a few years back her name was linked to television actor Kushal Tandon. Ridhima Pandit and Kushal Tandon never made their relationship official but reportedly did date for a short span.
Kushal and Ridhima had met on the sets of web series Hum and had reportedly started dating then. After a few months, they broke up and even unfollowed each other on social media as per reports.
Don't Miss: Bigg Boss OTT Contestant Salary: Shamita Shetty To Neha Bhasin, Who Is Charging The Highest?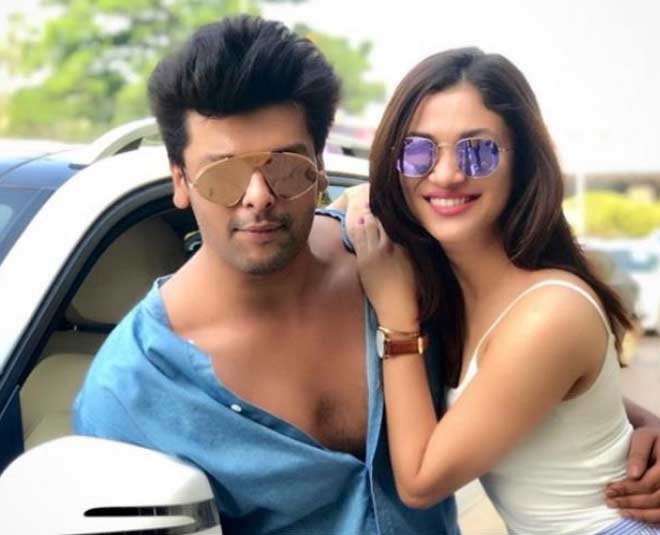 Talking about her relationship with Kushal Tandon in a report by Pinkvilla, Ridhima said, "It's like, you know, I develop a relationship with everyone who I work with. He is one of those few people, we fell out for a bit, but we are grown, mature adults, so we've sorted it out. He now remains a dear friend."
She added, "I have immense respect for him and he is a great friend. I wish him well in all his endeavors. As of now, I am focussing on my career and don't want to be written about for anything else. How can a relationship be my identity? I have worked very hard to reach where I am today. I don't seek publicity through others."
Kushal Tandon too never spoke about being in a relationship with Ridhima. He said, "An indispensable prerequisite for a breakup is an existing relationship. To the best of my knowledge, I have been single for over a couple of years."
Coming back to Ridhima Pandit's game on Bigg Boss OTT, what are your thoughts? Share with us on our Facebook page and for more updates on Bigg Boss OTT, stay tuned!