We have been seeing Shamita Shetty and Devoleena Bhattacharjee going at each other continuously for days now and Shamita Shetty seemed to have a mental breakdown this time!
The Spider Task
With the task of winning some of the cash prize and immunity, the non-VIPs of the Bigg Boss house had been given a task with the VIPs in charge of the 'sanchalan'.
Not wanting to give away the cash prize, the non-VIPs had been evidently playing the game by unfair means and had declared nobody to be the winner of the first round.
With the second round, the VIPs wanted to see the charisma and enthusiasm amongst the non-VIPs for the cash prize and immunity, and for that breaking, the other's swords was a must.
Karan Gets Violent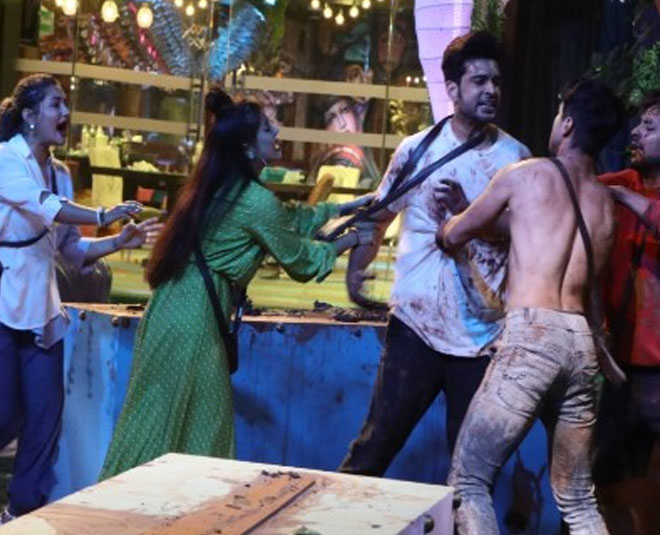 With Rajiv Adatia starting a war between the non-VIPs with enthusiasm, he is seen destroying everybody's swords except that of Umar Riaz, to which Abhijeet Bichukale was against.
At a point of time during the task, Karan Kundrra is seen being violent with Pratik Sehajpal wherein Pratik Sehajpal claimed Karan Kundrra to have hit him right at his private area, to which Karan Kundrra denied.
Karan Kundrra also seemed to have torn away Pratik Sehajpal's shirt, which was not at all acceptable.
Read More- Bigg Boss 15: Rakhi Sawant's Husband, Ritesh Goes Violent During The Task For Prize Money!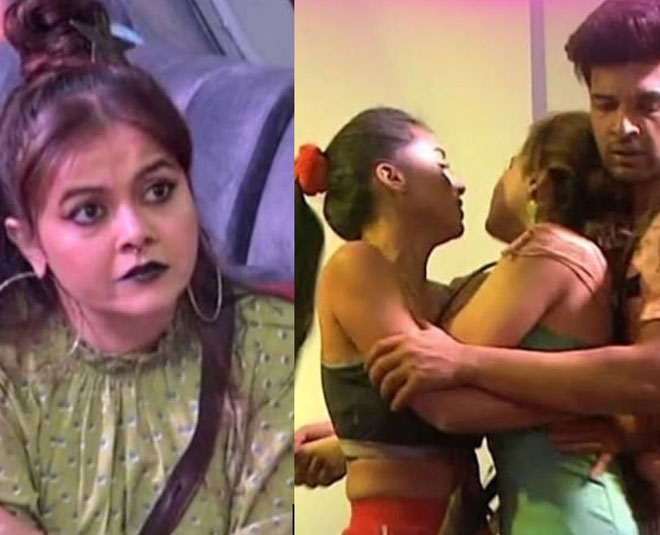 Umar And Rajiv
Rajiv Adatia, being full of enthusiasm for the immunity and cash prize, is seen throwing away a table to which Umar Riaz got extremely violent. He was seen pulling and pushing Rajiv Adatia to a great extent after which he was seen being on the floor.
Shamita And Devoleena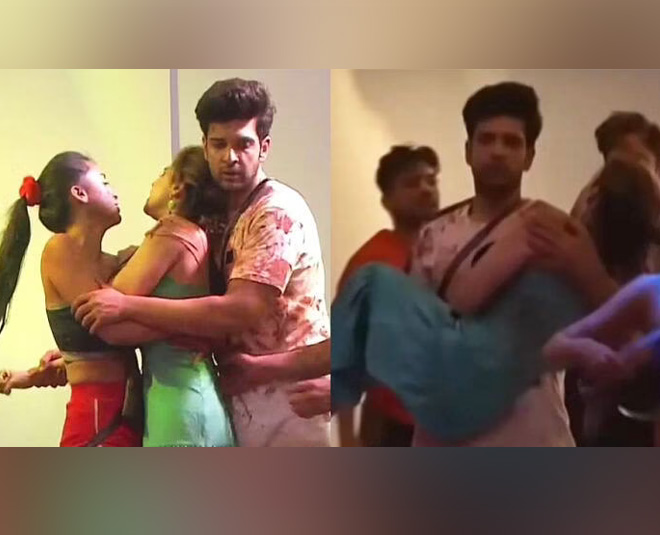 Shamita Shetty and Devoleena Bhattacharjee have had a history as soon as Devoleena entered the Bigg Boss house. Shamita Shetty and Devoleena Bhattacharjee get into a nasty fight with the nasty exchange of comments between the two, after which Devoleena Bhattacharjee loses her cool and the two almost get physical.
After the same, Shamita Shetty, being too much in anger, faints and Karan Kundrra is seen taking her to a much freer space in the house to calm her down as she screams and shouts to be called into the confession room.
Shamita Shetty is then called into the confession room by Bigg Boss himself and is given some time off the main house with some medical help.
Read More- Bigg Boss 15: Shamita Shetty Against Devoleena Bhattacharjee For Real!
Shamita Shetty And Devoleena Bhattacharjee History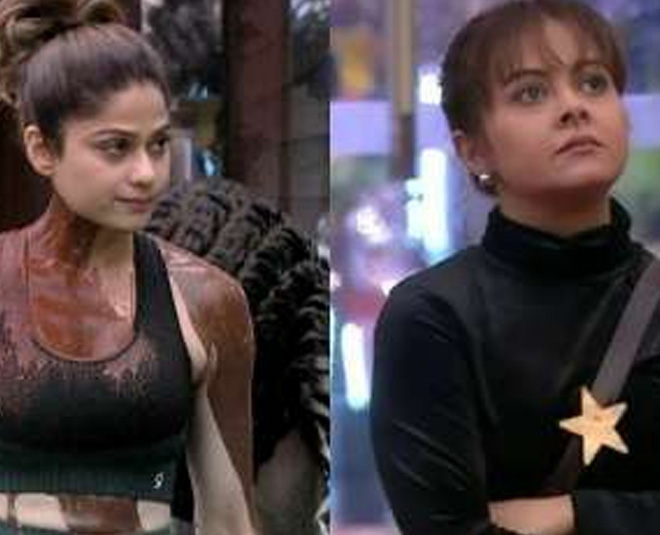 With Shamita Shetty And Devoleena Bhattacharjee being together in the same house for almost 2 weeks now, the brawls seem to have grown bigger and nastier. With comments being exchanged and their hands onto each other physically to tackle one another, the duo doesn't seem like a fit to us.
They have been constantly having fights and are all up against one another, which is evidently causing a lot of damage to the gameplay of other housemates and cash prize indeed!
What are your views on the catfight that took place in the house? Connect with us on Instagram and let us know in the comment section. Stay tuned to HerZindagi for more!