Bigg Boss 15: Rakhi Sawant's Husband Gets Violent Over Task For Ticket To Finale Week
With the task of an opportunity to gain a position in the finale week, Rakhi Sawant's husband, Ritesh Singh is seen getting violent!
Bigg Boss has been giving inmates of the house multiple avenues to secure themselves a place in the finale week when we spot Rakhi Sawant's husband, Ritesh Singh getting violent!
Umar Riaz VS Ritesh Singh
With all the nominated inmates of the house seen trying to steal from the Bigg Boss museum in order to win the task, Ritesh Singh found himself some stolen goods hidden in the outside compound.
He pointed it out while Umar Riaz was seen trying to hide the artifacts back into their place when the two break out into a fight. Rakhi Sawant's husband, Ritesh Singh, not like the process that is being followed, broke an artifact during the fight.
Later, he is spotted near the VIP lounge, picking up a chair and threatening the rest of the inmates to follow the instructions given by Bigg Boss himself in order to continue the game.
Read More-Bigg Boss 15: Rakhi Sawant Scared Of Losing Her Husband Post The Show
Devoleena Bhattacharjee VS Abhijeet Bichukale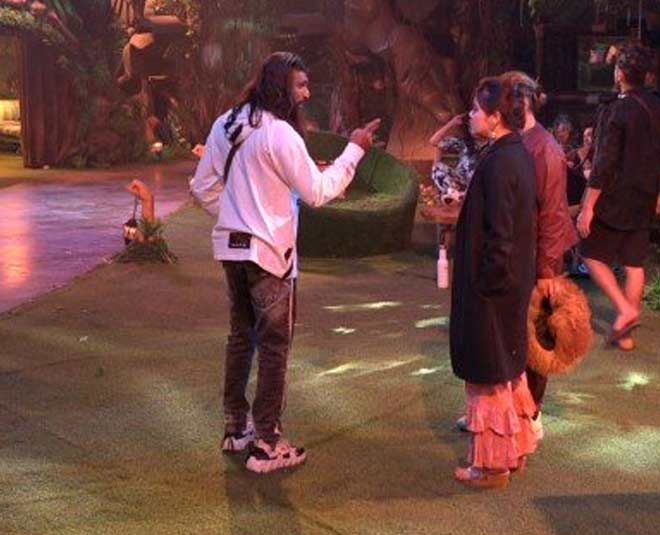 During the task to receive a ticket to the finale week, Abhijeet Bichukale was seen helping Devoleena Bhattacharjee with stealing artifacts from the Bigg Boss museum even though he wasn't supposed to. While doing so, he asked Devoleena Bhattacharjee for a kiss in exchange for mischief and was considered a joke for the time being.
As it took over in the evening, we see Devoleena Bhattacharjee make a big deal out of the same when the house divides itself into 2 separate notions with them taking stands for one another.
With half of them supporting Devoleena Bhattacharjee and half of them in favour of Abhijeet Bichukale, Rashami Desai and Devoleena Bhattacharjee have their internal fight while Tejasswi Prakash and Shamita Shetty have theirs.
With a fight continuing from the previous day, Devoleena Bhattacharjee and Nishant Bhat had taken separate sides to the present fight and taken out their frustrations there as well.
Devoleena Bhattacharjee VS Rashami Desai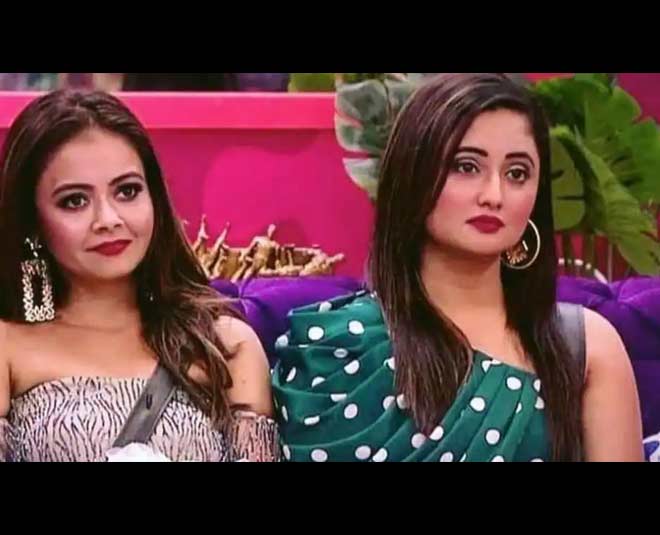 Being BFFs from season 13, Devoleena Bhattacharjee and Rashami Desai entered season 15 with a bang. The two have had several moments of love and hate throughout the season as of now.
With a catfight that had already taken place between the two, the two had a great fight between this matter two.
Devoleena Bhattacharjee called Rashami Desai a manipulator, while also putting severe allegations from the past Bigg Boss season that the two were in.
Devoleena Bhattacharjee is also heard saying that Rashami Desai mentioned one day how Umar Riaz may have a liking for her, which also became something to be talked about in the house.
Bigg Boss had also declared an end to the following task due to the non-seriousness of the inmates and how the nominated contestants were seen helping the other inmates throughout the task.
Read More-Bigg Boss 15: Girlfriends Rashami Desai And Devoleena Bhattacharjee Have An Emotional Moment
Is Tejasswi Fake?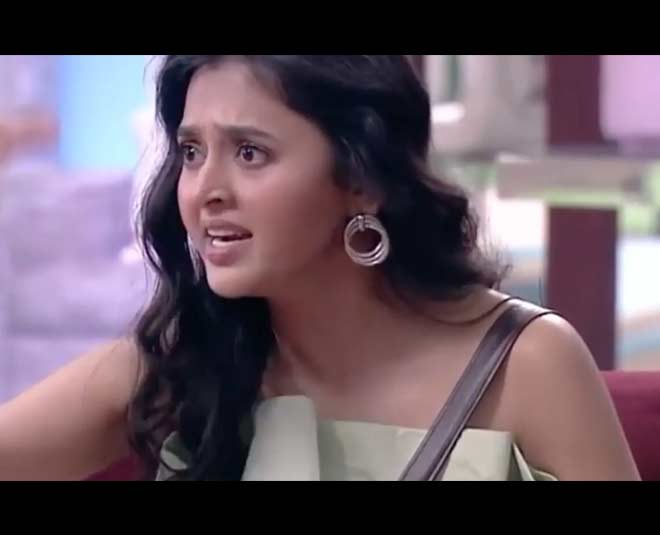 Shamita Shetty and Rashami Desai are seen having a conversation about a co-contestant, Tejasswi Prakash, and about how she herself contradicts her own statements from the day she has stepped a foot in the house.
Tejasswi Prakash is also seen talking about Rashami Desai behind her back, in front of many inmates when Umar Riaz took a stand for Rashami Desai and how Tejasswi Prakash is a fake friend to her even when the two were seen having a conversation by the bench in the outdoor jungle just the evening before.
Why do you think Devoleena Bhattacharjee took a stand later in the evening? Do you think it was even valid? Connect with us over Instagram and let us know. Stay tuned to HerZindagi for more!