Bade Achhe Lagte Hain made a comeback with its second season last month. This one is a re-telling of the iconic show that starred Ram Kapoor and Sakshi Tanwar.
Bade Achhe Lagta Hain 2 stars Disha Parmar and Nakuul Mehta as Priya and Ram. It been almost a month since the show first aired on television and has been getting a really good response from the viewers.
The show has gradually picked up over a few weeks and managed to hook the viewers with its freshness. Many are overjoyed to see Nakuul Mehta and Disha Parmar making a comeback years after their show Pyaar Ka Dard Hai Meetha Meetha Pyara Pyara.
If you have been religiously watching the show and loving all the characters, we are sure you would want to know more about them. So, here we thought of bringing you the salary per episode of the cast of Bade Achhe Lagte Hain 2.
According to a YouTube report by Bollywood Blink, Bade Achhe Lagte Hai 2 star cast charges a whopping amount per episode. Read on.
Disha Parmar - Priya
Disha Parmar is being showered with love for her portrayal of Priya, the protagonist of the show. In the first installment of the show, this character was played by Sakshi Tanwar. If you have been watching the show regularly just like me, you will agree that Disha Parmar has beautifully adapted the role. As per the report, she is charging a INR 80,000 per episode.
Nakuul Mehta - Ram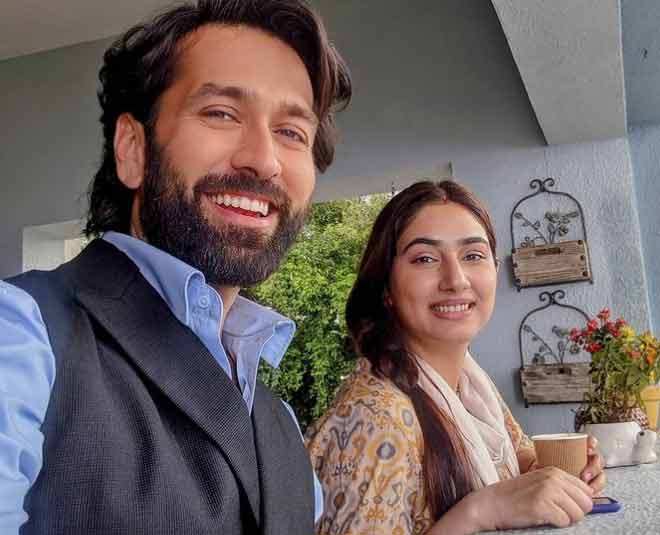 Nakuul Mehta has stepped into the shoes of Ram Kapoor for this second season of the show. Nakuul's humour on the show is being loved. He has a very fun character and viewers are enjoying it a lot. For Bade Acche Lagte Hain, Nakuul Mehta is getting INR 90,000 per episode.
Kanupriya Pandit - Priya's Mother
Another popular face of Indian television, Kanupriya Pandit came on board as Priya's mother on Bade Achhe Lagte Hain 2. She is charging INR 40,000 per episode.
Abhay Bhargava - Priya's Father
Known for shows like Molkki, Kitani Mohabbat Hai and Yeh Hai Mohabbatein, Abhay Bhargav is playing the role of Priya's father on the show. He is charging INR 40,000 per episode.
Don't Miss: This Is How Much Ram Kapoor And Sakshi Tanwar Charged Per Episode For Bade Achhe Lagte Hain
Anjum Fakih - Priya's Younger Sister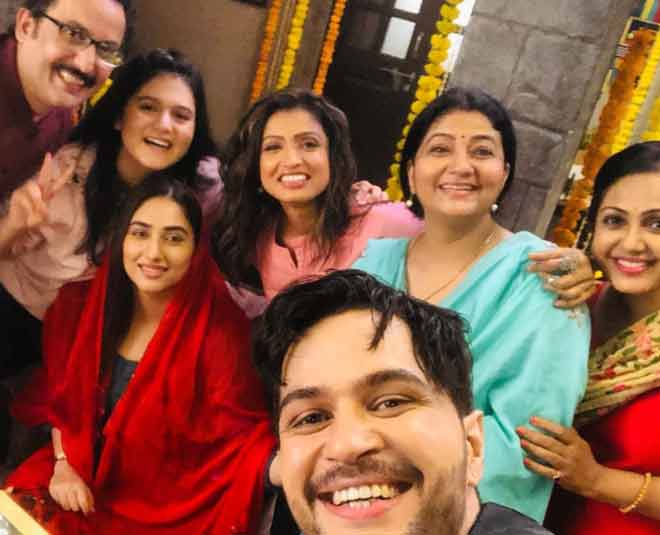 Anjum plays Priya's younger sister, Maitri on the show. For one episode, she is charging INR 30,000.
Alefla Kapadia - Priya's Elder Sister
Alefla is playing Priya Sood's elder sister on the show Bade Achhe Lagte Hain. Her per episode salary is INR 30,000.
Pranav Misshra - Priya's Cousin
Pranav Misshra is playing the second lead on the show. He plays Ram Kapoor's sister, Shivina's love interest. For this show, he is charging INR 20,000 per episode.
Shubhaavi Choksey - Ram's Mother
Shubhaavi Choksey plays Ram's mother on Bade Achhe Lagte Hain. She is charging INR 50,000 per episode.
Sneha Namanandi - Ram's Sister
Sneha plays Shivina, Ram Kapoor's step sister on Bade Achhe Lagte Hain. It is her decision to marry Priya's cousin brother Akshay that makes Priya and Ram eventually come together. She is charging Rs. 20,000 per episode.
Don't Miss: The Kapil Sharma Show: Can You Guess The Salary Of The Entire Cast?
Ajay Nagrath - Ram Kapoor's Best Friend
Popular face of the telly and Bollywood world, Ajay Nagrath plays Aditya, Ram's best friend on the show. He is charging INR 25,000 per episode.
Tell us your thoughts on the salary per episode of Bade Achhe Lagte Hain's cast. For more such stories, stay tuned to HerZindagi.com