Anushka Sharma and Virat Kohli are expecting their first baby in the month of January. Mom-to-be, Anushka Sharma recently made to the magazine cover of Vogue and talked about her pregnancy, raising her kid, and more.
View this post on Instagram
On the cover, Anushka Sharma can be seen dressed in a handwoven and hand quilted Murshidabad silk trench coat with matching silk lounge pyjamas from the house of Sabyasachi Mukherjee. Her look was rounded off with a custom charm necklace in 18K gold, uncut diamonds, rose quartz, cherry quartz, vintage gold coins, Basra pearls, emeralds, corals, and tourmaline from the Sabyasachi heritage jewellery collection.
View this post on Instagram
For another look, Anushka Sharma was dressed in an olive green knit dress.
Anushka Sharma On Gender Stereotyping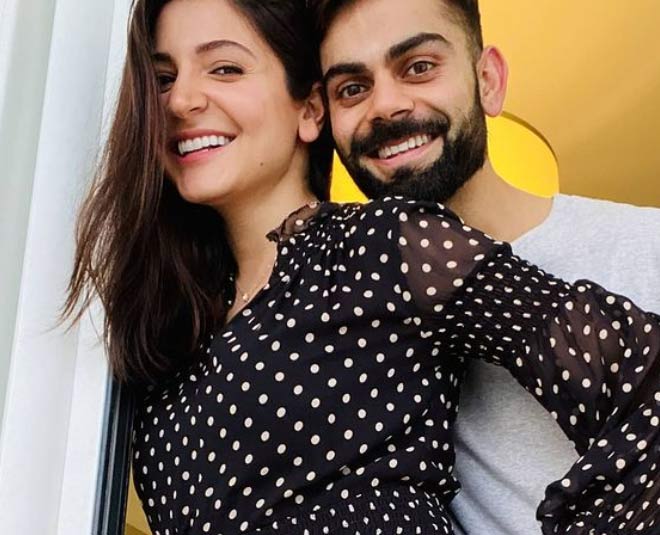 In the interview with the magazine, Anushka Sharma talked about the theme of the nursery which has been reportedly designed by Nina Takesh. If the reports are true, the designer will be working in India for the first time. She earlier designed nurseries for Madonna, Angelina Jolie, and Donald Trump among others.
Anushka Sharma and Virat Kohli have designed a gender-neutral nursery for their baby. She said, "I don't believe that boys have to wear blue and girls pink. The nursery has all colours." The nursery reportedly has an animal theme. Talking about the same, Anushka Sharma said, "Both Virat and I love animals and we want our baby to have that bond too. They are a big part of our lives and we really believe they can teach kindness and compassion to children."
On Her Food Cravings
Women have a lot of cravings during their pregnancy, Anushka too had many but they only lasted for a limited period of time. Anushka Sharma shared, "I was eating only toast and crackers for the first three months. So when it ended I wanted to eat vada pao and bhel puri, but that didn't last long either. So no real cravings."
Don't Miss: Anushka Sharma Does Shirshasana During Third Trimester, Benefits Of Doing It
On Raising The Child With Husband Virat Kohli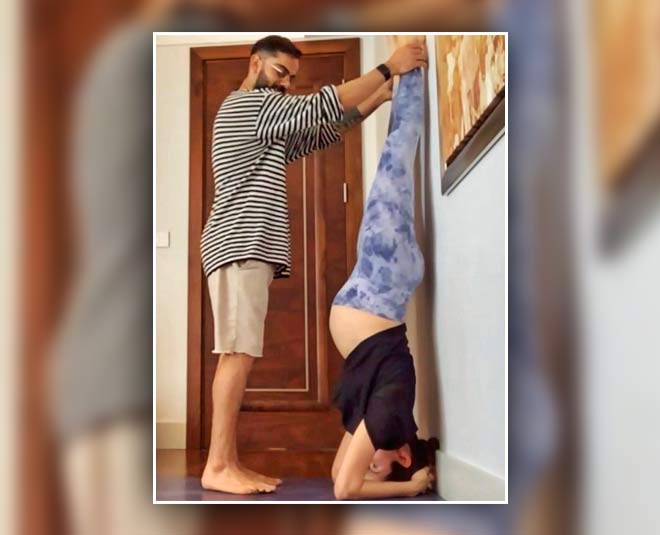 Anushka Sharma shared that Virat Kohli will be on paternity leave after the baby's birth. Talking about the same, Anushka Sharma said, "Times have changed. It's important for children to look at parents—they learn from you. And there is a sense of normalcy that both of us do work. Of course, one will have to manage things differently and more efficiently to work."
Don't Miss: Anushka Sharma And Virat Kohli Once Charged This Whopping Amount For An Advertisement, Can You Guess?
Anushka Sharma also talked about balancing their careers at this point of time. She said, "We don't see it as mum and dad duties, but as a family unit. For us, it's important that our child be raised with a very balanced outlook. It is all about shared duties. I will be the primary caregiver, especially in the first few years, and that's the reality. I am self-employed and I can decide when I am working if I do one or two films a year. In Virat's case, he plays round the year. What becomes important is the time we spend together as a family."
Anushka Sharma also shared that she doesn't wish to raise a child in the public eye or engage them in social media.
The couple who kept their pregnancy under the wraps in the early months announced it publically in August this year. Anushka Sharma's pregnancy is due in January and we can't wait to see the little one.
Coming back to Anushka Sharma's idea of raising her little one, what are your thoughts? Share with us. For more such stories, stay tuned!