This year did take a toll on us all. But we definitely can't deny the good things that happened to us. From the environment to our family lives, everything got better. Our relationships had time to prosper and grow and that is why a lot of families took the big decision to embrace parenthood and take their families to a different level of togetherness. Parenthood is a great responsibility and a lot of people do realise it. It is a blessing that gives you the reasons to be good, to be more hardworking and family-driven. The lockdown, hence, was not all bad, as we saw a number of celebrity couples who became parents during the lockdown.
So, here are some of the cutest and most popular couples who celebrated the entry of a new member in their families.
Amrita Rao And RJ Anmol
Image Courtesy: Instagram(Amrita Rao)
Amrita Rao gave birth to a baby boy on Sunday, 1st November 2020. Both the mother and the child are healthy and are doing great. In an interview, RJ Anmol said, that he is looking forward to welcome his child into the family, as a friend. The couple surprised their fans with the news of their pregnancy by sharing a post this month, where Amrita wrote, "For YOU it's the 10th Month…But for US, it's THE 9th !!! Surprise Surprise ..Anmol and I are in our NINE'th month Already !! Too excited to share this good news with You my Fans And Friends ( sorry had to keep it tucked in my Belly All this long ) But It's True … the Baby is Coming Soon… An exciting journey for me, @rjanmol27 and our Families…Thank you universe And thank you ALL Keep blessing."
Gaurav And Hitisha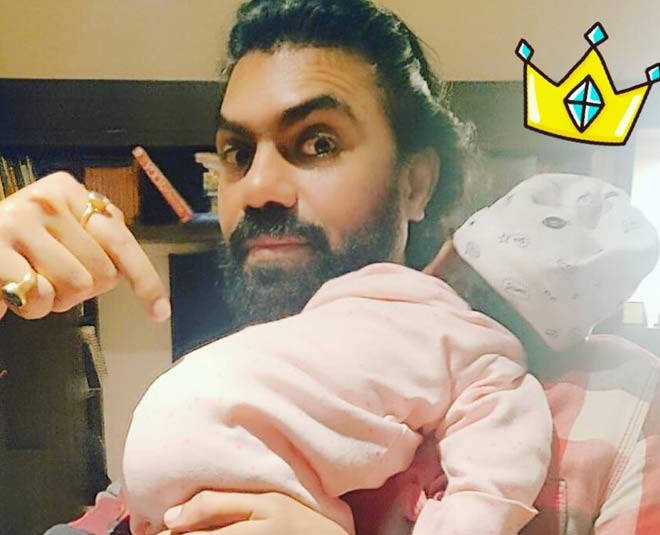 Image Courtesy: Instagram(Gaurav Chopra)
Actor Gaurav Chopra and his wife, Hitisha welcomed a baby boy on September 15, 2020. After losing both his parents to COVID -19, Gaurav Chopra embraced the entry of his child into his life like an "intervention from god". He also went ahead and shared an emotional message on social media and expressed his thankfulness and gratitude for his child.
Shikha Singh and Karan Shah
Image Courtesy: Pinterest
Kumkum Bhagya fame Shikha Sharma and husband, Karan Shah delivered a sweet little baby girl on June 16, 2020. Shikha shared a post and wrote," We are naming her Alayna Singh Shah. During our trip to the Maldives in February, we had decided that if we have a daughter, this would be her name. This was the first name we both agreed upon, and after that, throughout the pregnancy, we called our baby, 'Al'". They took all precautions while delivering and expressed their sheer joy for the blessing.
Ekta Kaul and Sumeet Vyas
Actor couple, Ekta Kaul and Sumeet Vyas also embraced parenthood with full spirit and welcomed a little boy on June 4, 2020. The lockdown had been really tough but their baby was a great source of happiness for the couple. After giving birth to the baby(Anita Hassanandani confirms pregnancy) the couple wrote on social media," It's a boy. Shall be called Ved. Mamma and Daddy are acting cliche....smothering the child every few minutes."
Don't miss: Sapna Chaudhary Gives Birth To A Baby Boy, Family Shares Good News
Ruslaan Mumtaz And Nirali
Ruslaan Mumtaz and Nirali became proud parents of a baby(Eco-friendly clothing for babies)boy on March 23, 2020, right when the lockdown impositions had started. The couple named the baby Rayaan and took to social media the complications that they had to face at the hospital during the lockdown.
Don't miss: Lose Post Pregnancy Weight Like Celebrities With These Fitness Mantras
If you liked reading this article, stay tuned to Her Zindagi for more such pieces.