Children are one of the largest consumers of apparel. They are also the most vulnerable customer segment to feel the ill-effects of synthetic clothing and toxic chemicals. With children's skin being about 30 per cent thinner than adults, it is more absorbent of substances present in their clothes. With increasing exposure to pollutants and toxins in most clothes available today, there is a significant rise in the number of children prone to allergies, skin rashes, and respiratory disorders, amongst other threats to health. Every parent wants to protect their kids from any such health hazards and that's why they invest in the best products and healthcare services for them. Even after spending oodles of hard-earned money, if your baby is still suffering, perhaps you need to get to the bottom of where you are going wrong. Hz spoke to Meghna Kishore and Barkha Bhatnagar Das, baby clothing experts, and co-founders of Greendigo, a sustainable baby clothing brand, to understand why sustainable attires are more imperative for infants than adults today.
"The most significant reason to give your baby a natural care is that their skin is utterly delicate. As parents, you must learn about the health warnings and adverse environmental effects caused by the textile industry to their skins. The rashes, the infections are not mostly because of environmental factors, but due to chemically-processed clothes, that the baby is wearing. Yes, you must apply lotions and creams to soothe the skin, but also mind changing the source of the problem. Go for cleaner and safer products for your babies," said Barkha.
Don't Miss: Maternity Fashion: Exude Glamour In These Celeb-Approved Salwar Suit Sets During Pregnancy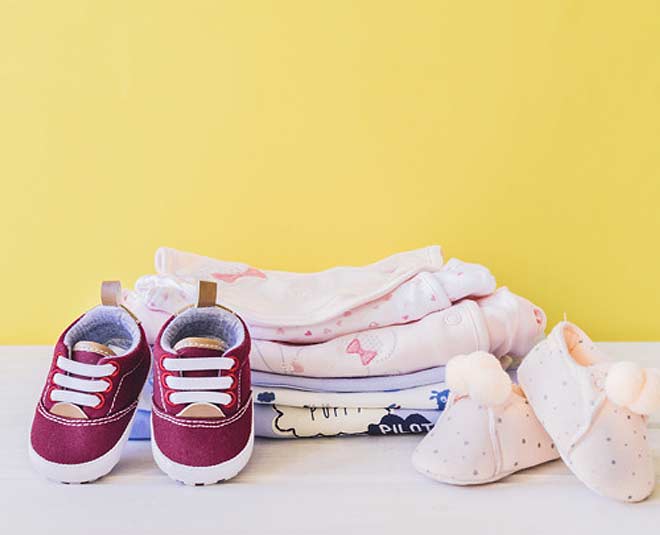 Synthetic garments take a long time to decompose, creating long-term pollution which in turn impacts the future generations who will inherit this planet in the days to come. To make a significant environmental impact, it is not just an occasional party or wedding wear that needs to be sustainable, it is daily casualwear worn in larger numbers which must be responsibly produced. Organic, therefore, has to be the new normal.
While there is increased awareness about the environmental and social impact of products that consumers are purchasing, the conversation on sustainable apparel is largely centered on adult clothing. Concepts such as capsule wardrobe are seldom thought of when talking about kids wear, whereas with children requiring multiple changes in a day, are not given that much emphasis, besides knowing they need better health and skincare.
"The cloud of misconceptions that organic clothing is dull and not stylish is unavailable in bright colours, is difficult to maintain and is only for occasional wear, need to be addressed. The widespread adoption of organic clothing will happen only when consumers realise that organic garments can be fun, affordable, low maintenance and for everyday wear," said Meghna. Furthermore, while parents of young children are aware of the choices they need to make, the authenticity of the garment being actually sustainable or organic is often questionable.
Don't Miss: Lose Post Pregnancy Weight Like Celebrities With These Fitness Mantras
The garment industry has been notorious for its ill practices causing environmental pollution and worker exploitation. With growing awareness amongst consumers who are eager to know the source and conditions under which their products are made, unfortunately, many apparel brands are resorting to greenwashing instead of actually realigning their processes. "Certain sustainable brand's entire supply chain, from farms to factories, and from fabrics to dyes and colours is 100% certified by the Global Organic Textile Standard (GOTS)," told Barkha, one of the founders of Greendigo to Hz.
"This affirms the organic status of raw materials and also guarantees that the manufacturing processes are environmentally and socially responsible. Furthermore, since their processes eliminate the use of artificial fertilisers, chemical pesticides and toxic dyes and colours, the health of farmers, factory workers and consumers is safeguarded," she added. Therefore, it is best to choose clothes from the brand that are soft, pure, comfortable, and devoid of harmful chemicals, making them safe for the delicate skin of children. This differentiates their offering from the blended or synthetic clothing largely available in the market today.
If you liked this article, do comment on our Facebook page. Stay tuned to HerZindagi to read more such articles.