Actress Anita Hassanandani who is much loved on the TV screen and has done several films in Telugu, Kannada and Hindi cinema, has confirmed the news that she is expecting a baby. Anita, who rose to fame with Ekta Kapoor's TV show "Kabhii Sautan Kabhii Sahelii", married Rohit Reddy in 2013 in Goa according to South Indian rituals. Earlier fans were simply speculating because of a video the couple had shared but this time, Anita has confirmed the news.
Anita Hassanandani, 39, is living her happily ever after with Rohit and their pictures are proof. The couple will soon celebrate their 7 years of marriage in October and the pregnancy could just be the perfect gift dor the two. As they say, 7 is a lucky number for many.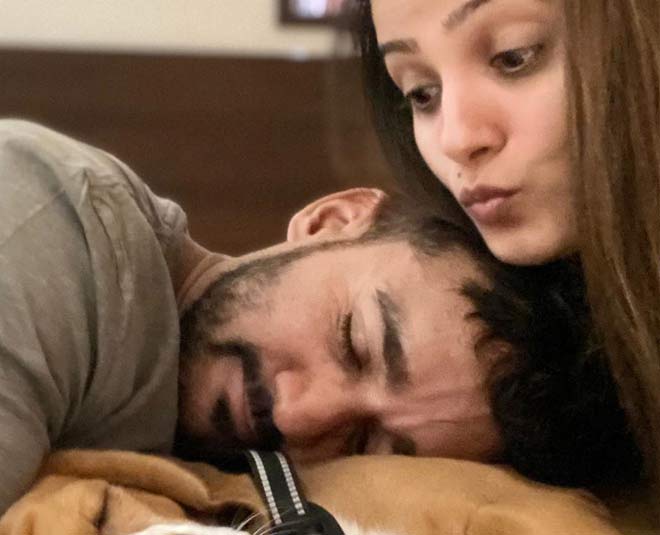 Image courtesy: Anita Hassanandani
The couple uploaded a super adorable video, tracing their journey from dating days to their marriage and we are super elated! Watch below.
View this post on Instagram
Just a few days before, Rohit Reddy took to Instagram to share a magic trick but it could just be a hint for the fans. Well, this was not the first time when such a rumour sparked but the fans this time were super right!
Image courtesy: Anita Hassanandani
The couple gave a glimpse of their Ganesh Chaturthi celebrations and in the midst of it, they shared a goofy video in which Anita Hassanandani looked pretty in pink anarkali and jhumkas. Rohit had captioned it, "Houdini, move over bro!"
View this post on Instagram
While their industry friends were impressed with the magic trick, fans pointed out Anita's baby bump in the comments section.
Don't Miss: Confirmed! Kareena & Saif Are Expecting A Second Baby
A user commented, "Not sure if it's the baggy clothes but for a second I thought Anita was expecting." Another replied, "Looks like @anitahassanandani is pregnant. A baby bump for sure...the glow shows it on Anita di's face."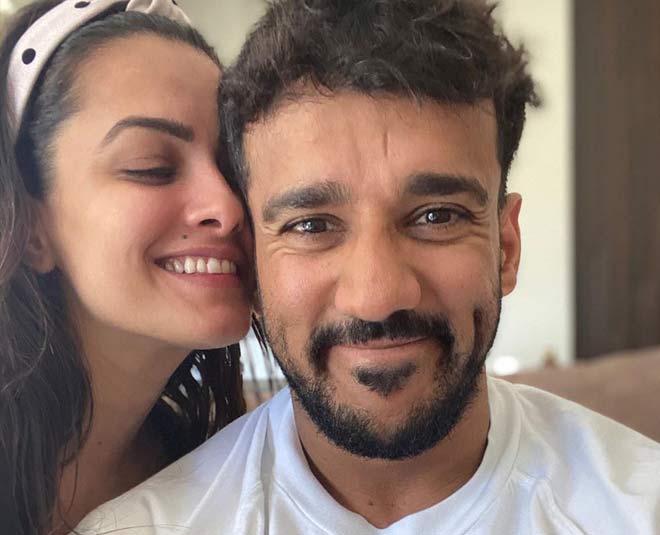 Image courtesy: Anita Hassanandani
In a throwback interview, when the couple was on Nach Baliye 9, Anita Hassanandani told a media house that she does want to extend her family but post the show as she had been wanting to participate in it for a long time. She said: "Absolutely. That was the whole plan. Nach Baliye is a journey that you can't do after a child. It gets a little difficult. Or you have to wait for your baby to grow up. So after Nach Baliye we plan to have a baby. I have been busy with two TV shows, and workwise, I wanted to be free when I have a child. I don't want a hectic work schedule when I get pregnant."
Image courtesy: Anita Hassanandani
Don't Miss: Anushka Sharma, Virat Kohli To Welcome Their Baby In January 2021!
In the past, Rohit, who hails from an Army Background, shared how he met and fell in love with Anita.
He had revealed: "I had seen her in the gym and fell for her stunning Indian looks. Then one day I saw her outside a pub, waiting for her car and decided to approach her. I went like a hero and approached her with the corniest lines she was startled. That was a brief encounter; I followed it up with a message on Facebook. I had no idea she is an actor, as all I ever watched on TV was news. My mom is a TV addict and knew all about her."
For more on Anita Hassanandani, stay tuned to HerZindagi.