HZ Exclusive: Puja At RK House For Rishi Kapoor Prior To Wedding, Crew Given Unique Bands For Entry
While Rahul Bhatt confirms the wedding and even as the wedding preparations go on, the Bhatt and Kapoor families' work commitments continue.
Alia Bhatt and Ranbir Kapoor are making the headlines every hour due to one or the other information about their wedding. However, HerZindagi is bringing you exclusive details from our sources in Mumbai. Read on about the itinerary!
Why Was The Wedding Postponed?
The families of Alia and Ranbir wanted the couple to get married in the first week of April. However, our sources confirmed that there was no auspicious date (muhurta) in the first week. Hence, the wedding got postponed by a week."
Why Was The Wedding Preponed In The First Place?
Image Courtesy: Alia Bhatt/Instagram
Around the release of Alia Bhatt's Gangubai Kathiawadi, her maternal grandfather, Narendra Nath Razdan, was hospitalized. He was admitted to HN Reliance Foundation Hospital in Girgaon, Mumbai.
He has been in the hospital for a very long time. But our sources have confirmed that he is feeling better now, and he was the reason why Alia and Ranbir's wedding was preponed from April last week to the first week of April.
As mentioned before, the families could not find any auspicious date for the couple's wedding. Therefore, the wedding festivities will start on April 13, close sources of HerZindagi have confirmed.
Dates of Alia & Ranbir Wedding Rituals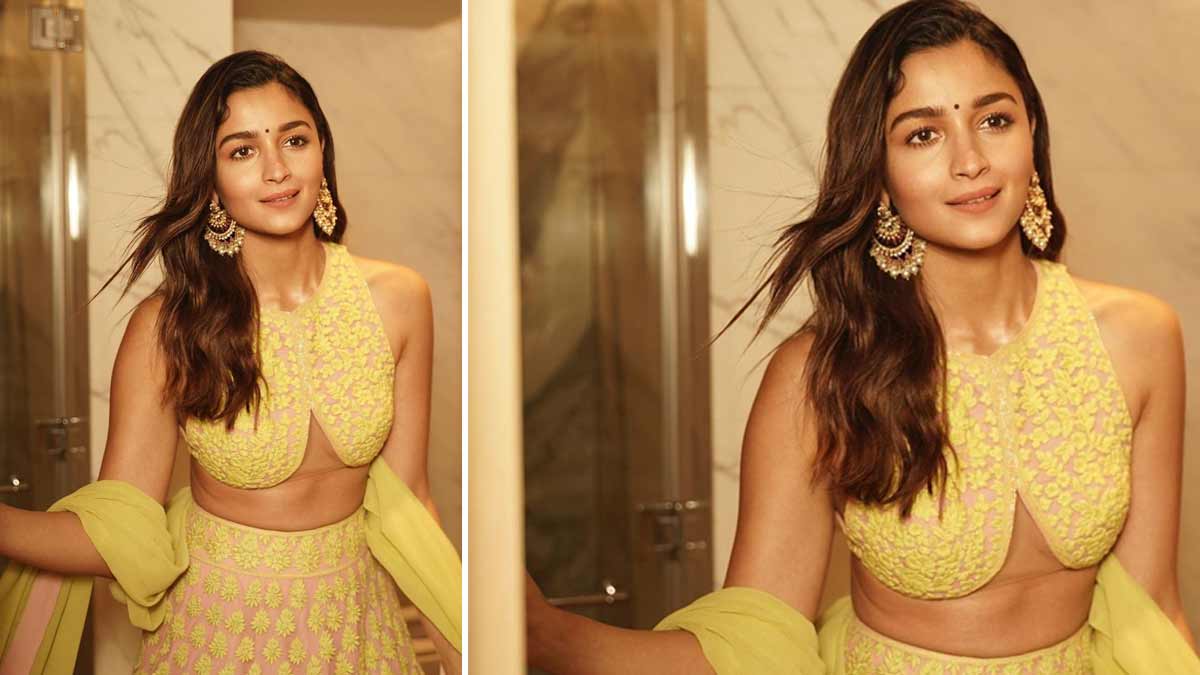 Image Courtesy: Alia Bhatt/Instagram
The festivities will start with Alia's Mehandi ceremony in Vastu, the house that Ranbir and Alia have brought. The affluent apartment is located in Pali Hill. On the other hand, Ranbir's Mehandi will take place in RK Bungalow, Chembur.
On April 14, Alia's haldi ceremony will take place in Vastu only. According to our sources, the couple will get married in Vastu on April 15. The wedding will take place at the night.
Our sources said that the couple would get married in the presence of close friends and family members. However, the list of the reception might include the names of big Bollywood stars. The date for reception is not confirmed yet.
Ranbir Kapoor's Home Decked Up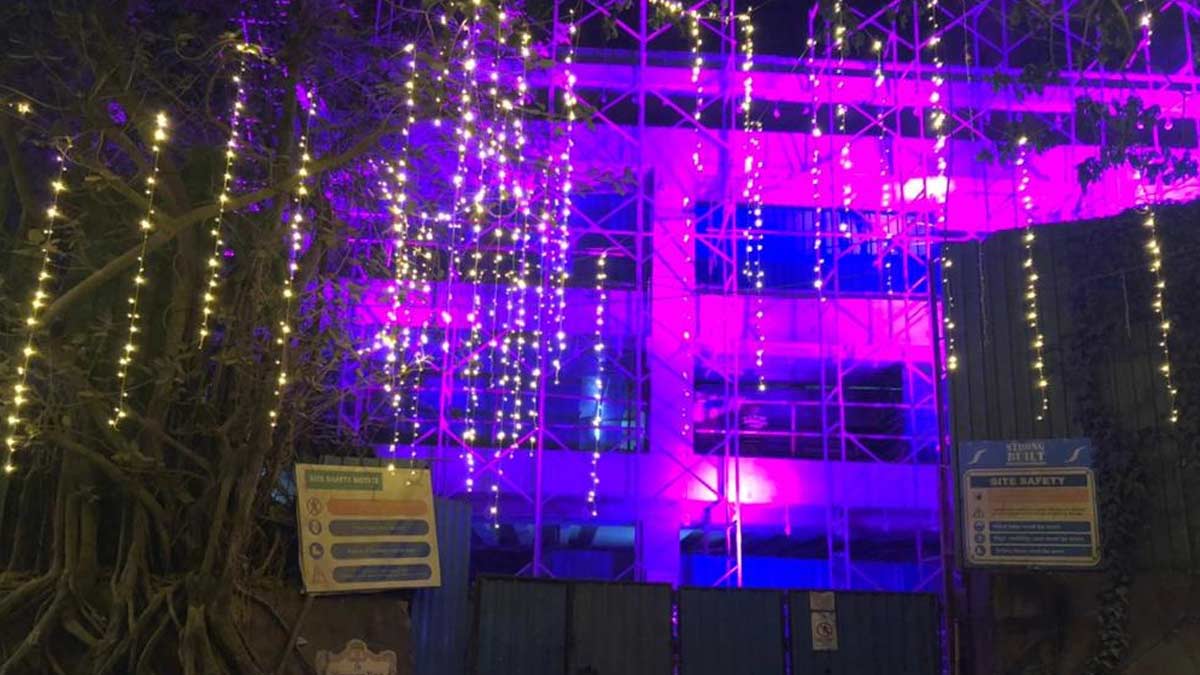 RK House, which is rumoured to be Ranbir Kapoor and Alia Bhatt's wedding venue, is all decked up beautifully in lights, signalling the couple's marriage.
Why Is RK Bungalow Special For Alia And Ranbir Wedding?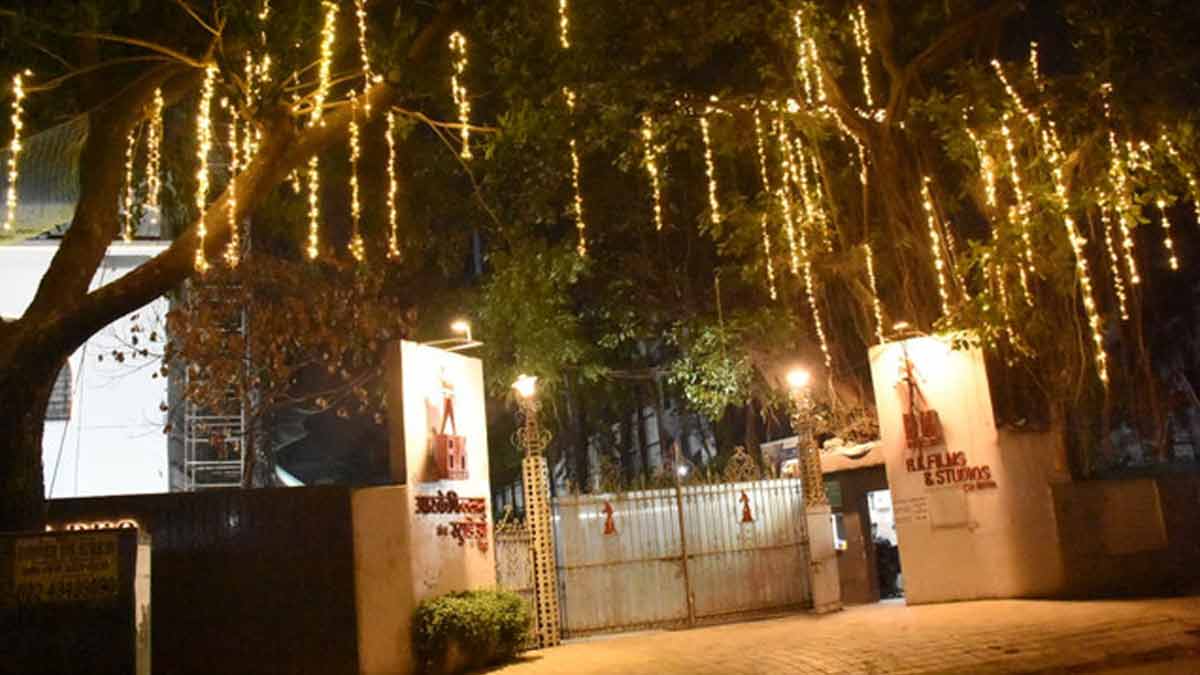 RK Bungalow is grabbing headlines again. The bungalow has been decorated with lights before the wedding takes place. This time, it is for the wedding festivities of Ranbir and Alia. It is very special for the entire Kapoor family clan. However, it is more special for Ranbir Kapoor.
Did your know that Rishi Kapoor and Neetu Kapoor got married in RK Residence? In January 1980, the couple took their wedding vows. On January 23, 1980, their reception was held in the RK Studios.
Amidst the wedding rumours of Alia and Ranbir, the reception card of Neetu and Rishi Kapoor is going viral on social media. It reads, "Mr & Mrs Raj Kapoor request the pleasure of your company on the auspicious occasion of the marriage reception of their son Rishi (Grandson of Late Mr and Mrs Prithviraj Kapoor) with Neetu (Daughter of Mrs. Rajee Singh)."
Special Pooja For Rishi Kapoor Before Wedding Rituals Start
According to sources, a special pooja for late actor Rishi Kapoor will be held before the wedding ceremonies begin. The puja will be performed in RK house.
Rishi Kapoor passed way on April 30, 2020, leaving everyone in shock. It was a difficult period for the Kapoor family, especially Neetu, Ranbir, and Riddhima, however during his time, Alia Bhatt was seen standing like a pillar of strength for the family.
What Has Rahul Bhatt Said About Alia-Ranbir Wedding?
Speaking with Bombay Times, Rahul Bhatt, Alia's half-brother, said, "Yes, the wedding is happening and I have been invited. I will be there for the ceremonies. However, I am not going to sing and dance. I am a gym instructor by profession, and I will be there in the capacity of a bouncer (laughs). I will be the 'rakshak' at the wedding."
Speaking with pride about Alia, Rahul added, "I am really happy to see what she has achieved at such a young age. She has got a great body of work and she has found fame, fortune, and real love, which is non-existent in today's time. She has been blessed with everything because of her choices, the Almighty, the blessings of her parents, and good karma. At the right age, she is making the right choices."
What Is The Couple Wearing?
Alia Bhatt is reported to be a pink Sabyasachi bride while Ranbir Kapoor, Riddhima Saini, and Neetu Kapoor are going to be spotted in Manish Malhotra outfits.
Catering Details - Special Chef From Lucknow
According to our sources, Neetu Kapoor has invited a special chef from Lucknow, Uttar Pradesh, to cook for the Alia-Ranbir wedding festivities that will take place in RK Residence. From delicious Kebabs to mouth-watering Biryani, the chef is renowned for cooking sumptuous vegetarian and non-vegetarian delicacies. It is no secret that the Kapoor clan is fond of eating, and therefore, the functions will feature Punjabi, Mexican, Italian and Afghani cuisines. There will be vegetarian dishes as well.
Don't Miss: Insane Celeb Transformations We Can't Digest
Security For The Wedding
While the wedding festivities are set to take place in the days between 13 - 17 April, the security is called in for a tight restriction. There are reports of 400 bouncers to have been arranged for the events following their festivities while there may be involvement of drones as well.
Bachelor's Party Details
The rumours of Alia and Ranbir's wedding are floating on the internet. Among all the gossip, a report is circulating on social media that has disclosed the guest list of Ranbir's bachelor's party which will be happening soon.
Don't Miss: Bollywood Star Kids Running Multi-Crore Business
According to a report in IndiaToday, Arjun Kapoor, Ayan Mukherji, and Aditya Roy Kapur would be attending their bachelor's party, Ranbir Kapoor. It will also include Ranbir's childhood friends and other close people.
Ranbir Kapoor Spotted Ahead Of Wedding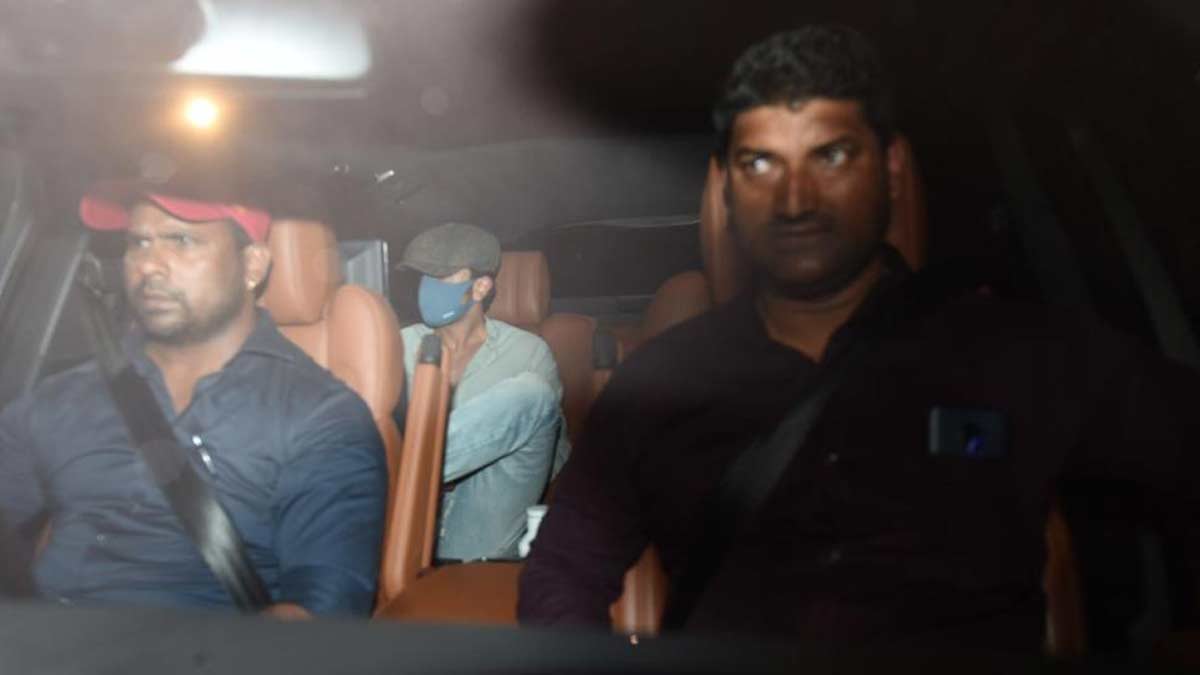 Ahead of the much buzzed Alia-Ranbir wedding, groom-to-be Ranbir Kapoor was seen outside his residence, Vastu. He was reportedly returning home after visiting a skincare clinic. The actor was sitting in his car and kept a low profile. He had covered his face with a cap and a blue face mask. In a light blue shirt with a pair of denim jeans, he looked effortlessly stylish.
Special Wrist Bands For The Crew
The wedding crew have been provided with special coloured wristbands, including logistical team to avoid any security breaches and ensure there is no leak of photos and videos. These orange bands have tags encoded in them that grant them access to key areas within the Vaastu building where the wedding is being held.
Only those wearing the orange bands with special tags will be allowed into the wedding venue, according to sources. No one else will be permitted to enter the building or the wedding banquet hall in Vaastu, where the wedding will be held.
Kapoor- Bhatt Family Work Commitments Amid Wedding Preps
Even as the wedding preparations continue, the Bhatt and Kapoor families' work commitments continue.
Mahesh Bhatt is promoting the film Pehchan while Neetu Kapoor was seen shooting on the reality show Dance Deewane Junior. But when it came to talking on the media camera, Neetu made it clear not to question Ranbir and Alia's marriage.
Bride-to-be Alia Bhatt is shooting for a commercial. Ranbir Kapoor is shooting for Luv Ranjan film.
If sources are to be believed, Alia's mother Soni and her sister are preparing for the wedding, even Alia's mother had gone herself to invite her close people.
We tried to talk to Alia's uncle, Mukesh Bhatt, about the wedding, but Mukesh Bhatt avoided discussing the wedding and stated that he would not speak to the media at this time.
According to sources, Alia and Ranveer have asked their family and staff not to talk to the media about any marriage related matters.
Stay tuned with HerZindagi for more updates!