Abhishek Bachchan, who turned 45 on Friday tied the knot with Aishwarya in the year 2007. The wedding of Bollywood's power couple was one of the most talked-about celeb weddings in the country. It was the first wedding where fans got so crazy that they rushed around the wedding venue to catch a glimpse of the couple.
Close-Knit Wedding
Abhishek and Aishwarya's wedding was an intimate affair with just close family and friends in attendance. High level of privacy was maintained to keep the celebrations private. Special instructions were given to the neighbours to prevent any kind of media access to the venue. The wedding happened at Bachchan's residence Prateeksha in Juhu. The two got married as per Tulu and Bengali traditions. All the ceremonies were performed at home. The wedding was a mix of Bengali and South Indian flavour that made it all so happening.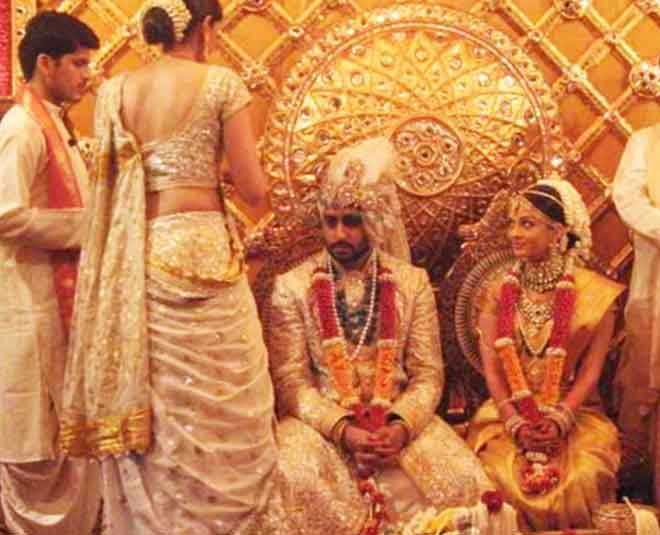 For their wedding, Abhishek and Aishwarya picked beautiful, traditional outfits. While Abhishek Bachchan wore a cream and golden sherwani, Aishwarya Rai looked stunning in a gold and yellow kanjeevaram saree by Neeta Lulla. Her hair were tied in a braid.
It was the wedding of two big stars of the Bollywood family and it couldn't have been an ordinary affair. It was all grand and just like their wedding, the cards too were done beautifully.
Gold And Red Theme Wedding Card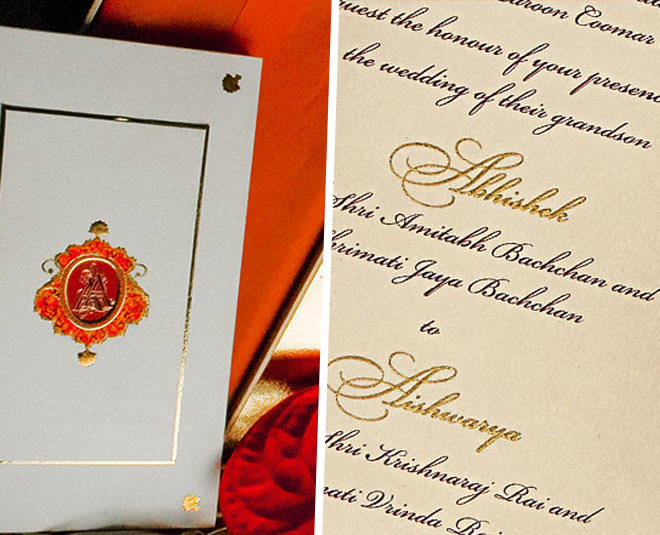 Aishwarya and Abhishek's wedding card had beautiful gold and red theme. The wedding invitation card had three golden boxes with 'AA' encrusted in red. These boxes were held together with a ribbon. The first box had a formal invite from both the Rai's and Bachchan's. The card has 'AA' embossed on one side in golden and red. The second box had 24 pieces of sweets. This special mithai was prepared using chocolates from Switzerland.
On the third box of the wedding invitation card, there was a multi-colored idol of Lord Ganesha. The page also had Shlokas written in Gold.
Don't Miss: Jab They Wed: Throwback To The Abhi-Aish Wedding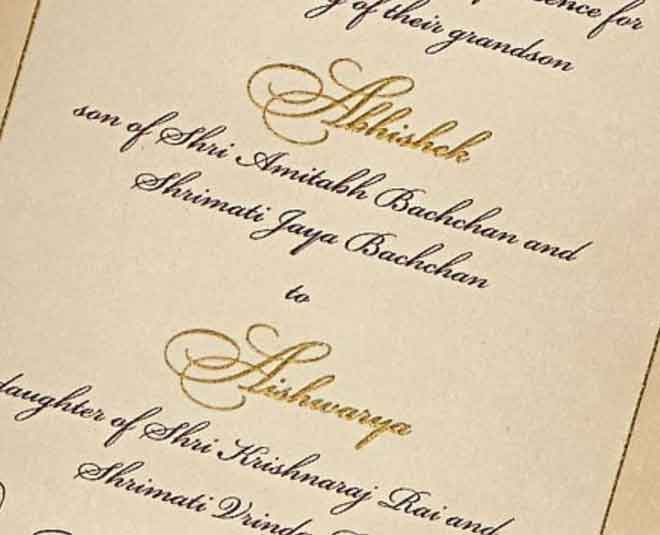 Then this box had a page with a Hindi poem. This poem was written by Amitabh Bachchan's father, Harivansh Rai Bachchan.
What Was So Special About The Card?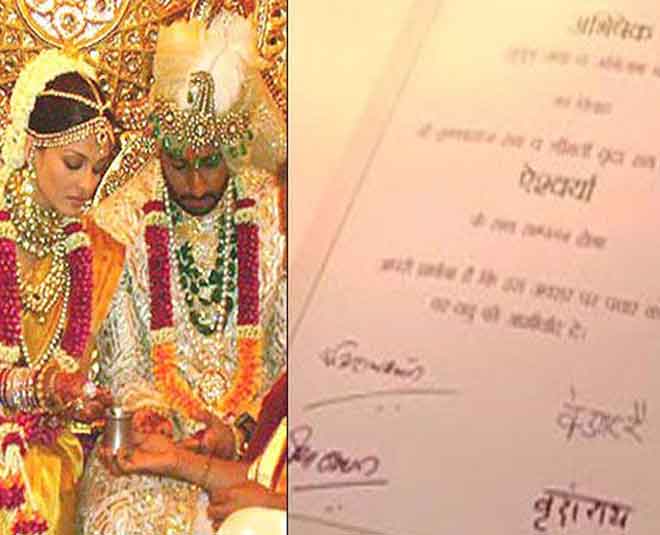 Abhishek Bachchan and Aishwarya Rai's wedding card was a bit more extra than ordinary wedding cards. There were formal invites, sweets and a beautiful poem too. That's not all. The cards had something special and that is the signature of their parents, both the bride and groom's side. It was more like a blessing from their parents.
Abhishek and Aishwarya are one of the most loved couples of the B-town. The two never miss giving us couple goals! Aishwarya and Abhishek met for the first time on the sets of Dhai Akshar Prem Ke and fell for each other. They worked together in movies like Umrao Haan, Guru, and Dhoom 2. Its been over 13 years of their marriage and they still look so in love! Their wedding pictures are still fresh in our hearts. The two are parents to daughter, Aaradhya Bachchan.