It was on April 20, 2007 that the Bachchan scion tied the knot with his ladylove, who was the most coveted woman in India at that time to become Bollywood's ultimate power couple. Moving on from their respective relationships, the couple has proven the mettle of their bond against the test of time. In fact, theirs was the first ever Bollywood wedding that created a lot of frenzy among fans who thronged around the venue to catch a glimpse of the star couple and their families. Unlike the much-publicised Bollywood weddings of today, the pictures of which are plastered over the social media, the Abhi-Aish wedding was a close-knit affair where only a few pictures were leaked out. As the couple celebrates their 11th wedding anniversary this year, let's have a look at those rare pictures of their union.
1Two Marriages, One Union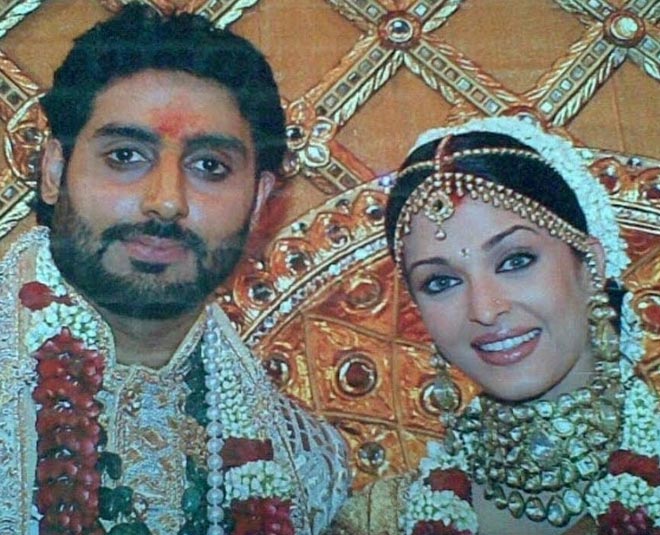 Abhishek Bachchan and Aishwarya Rai's wedding ceremony took place as per Bengali and Tulu traditions from the groom and bride's side.
2The Wedding Card-Simply Elegant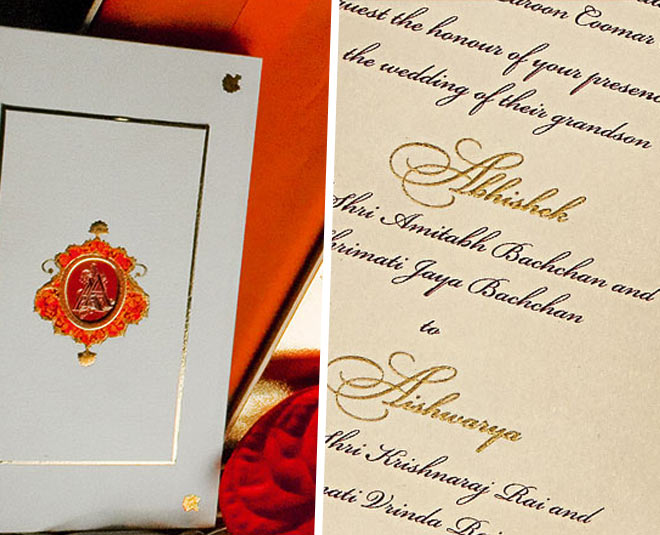 Abhishek Bachchan and Aishwarya Rai's wedding card was a simple red and gold theme one with a stamp of blessing encrusted in red. Personally signed by Jaya and Amitabh Bachchan, each card had a combination of beige and gold reflecting the personalities of Abhishek and Aishwarya.
3Mehndi-A Homely Affair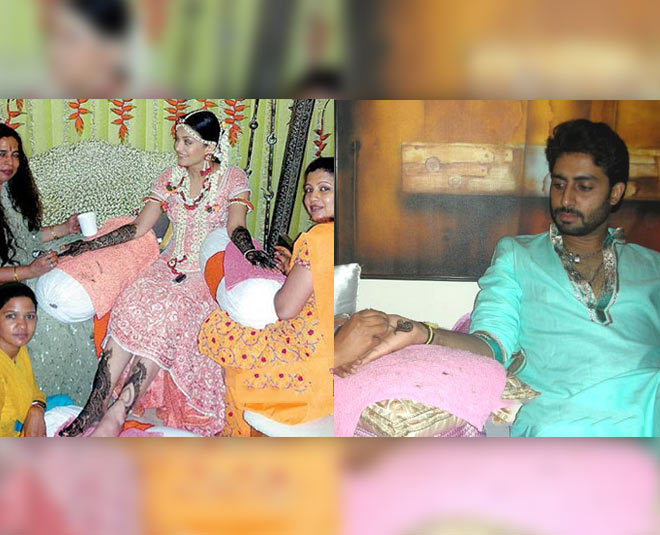 The mehndi ceremony of Abhishek and Aishwarya took place among near and dear ones where Aishwarya looked resplendent in a pink salwar suit paired with traditional floral jewellery. No elaborate sets or over-the-top photography, it was an effortless event enjoyed in good company.
4The Wedding Look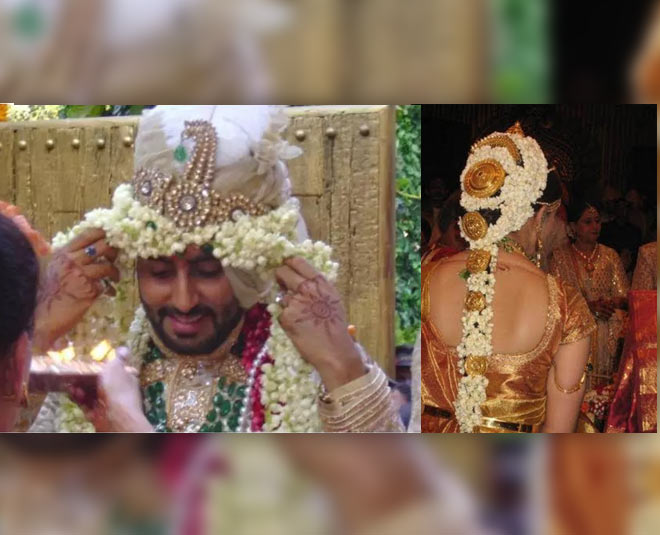 Aishwarya had worn a traditional Kanjeevaram saree in yellow and gold for a royal look. The Neeta Lulla saree had border work in gold studded with Swarovski crystals and was priced at a whopping Rs 75 lakh! The poola jada adorning her bridal plaited hairstyle had golden discs too with a tiara to complete the look. Abhishek wore a gold embroidered cream sherwani for the event complete with a pagdi adorned with an emerald kalgi.
5Wedding Guests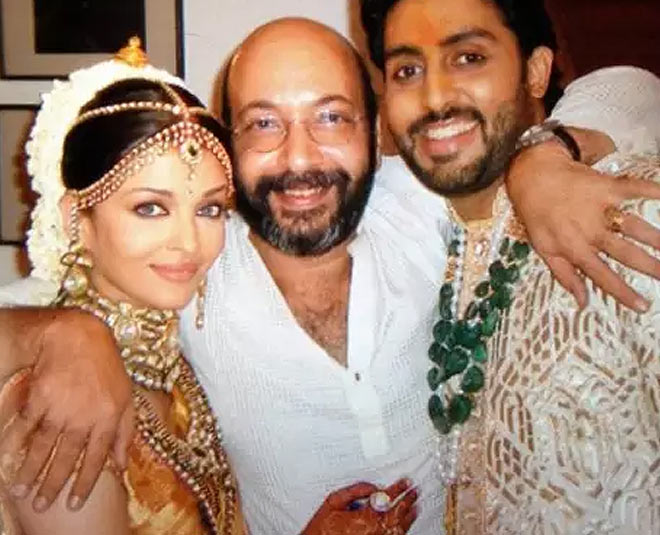 The lavish wedding of the Bollywood couple saw the who's who of the country turn up at Jalsa and Prateeksha. From Subroto Roy of Sahara Parivar, Nandas, then CM of Uttar Pradesh Mulayam Singh Yadav and the Bachchan's family friend SP leader Amar Singh attended the wedding along with a bevy of filmy guests including Sonali Bendre, Preity Zinta, Karan Johar, Ajay Devgan and Kajol.
6A Grand, Tight-Lipped Affair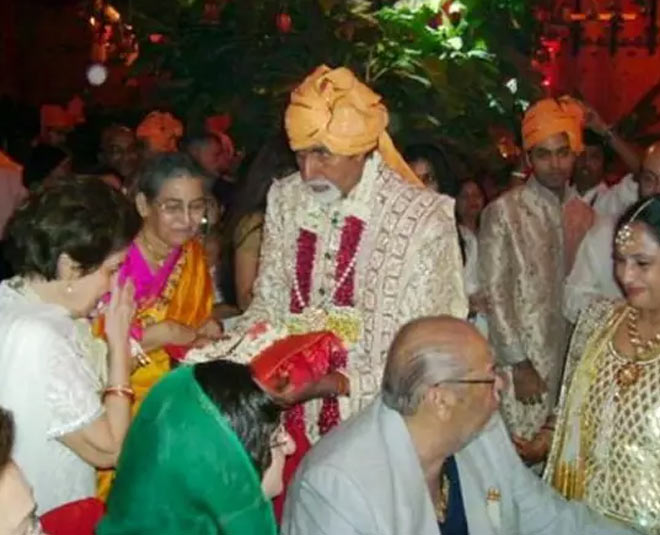 Amitabh Bachchan and Jaya Bachchan had managed a horde of guests showing the utmost hospitality while ensuring that a high level of privacy was maintained. According to reports, even the neighbours were told not to allow any type of media access.
7A South Indian Flavour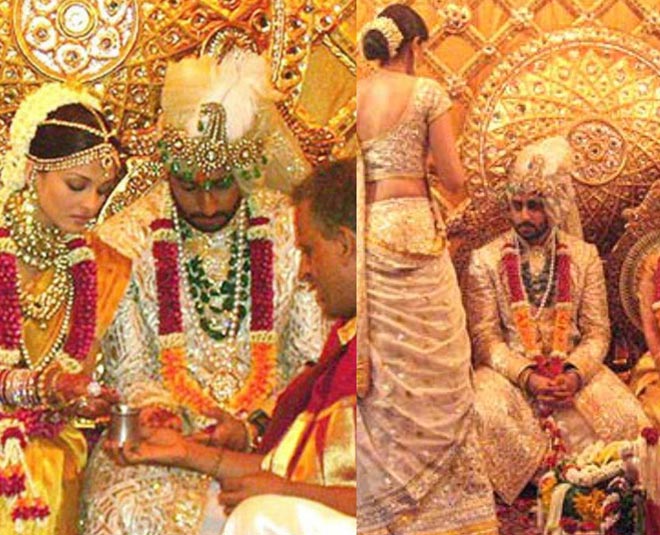 Aishwarya had wanted a south Indian flavour to the wedding. For this, she had invited a four-member team of musicians at the last moment who enthralled everyone with their performance. At that time there were also reports that she had to marry a tree (kumbh vivaah) because she was manglik.
8A Big Fat Wedding Indeed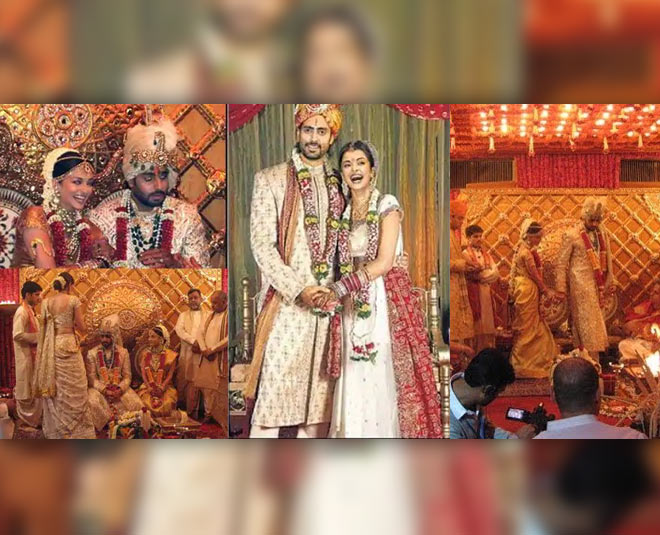 The entire wedding ceremony was spread over three days where mehndi, sangeet and wedding ceremony of the couple was held.
9The Journey Begins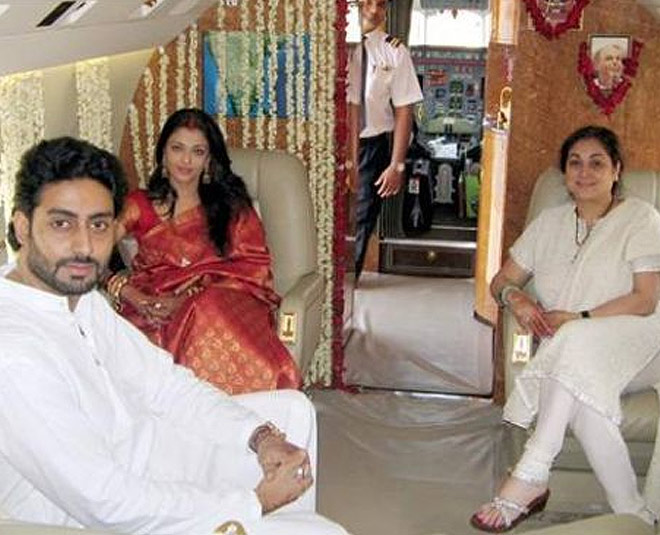 The couple had jetted off in a special aircraft accompanied by the Ambanis to head to Tirupati to seek blessings.
10Blessings From Almighty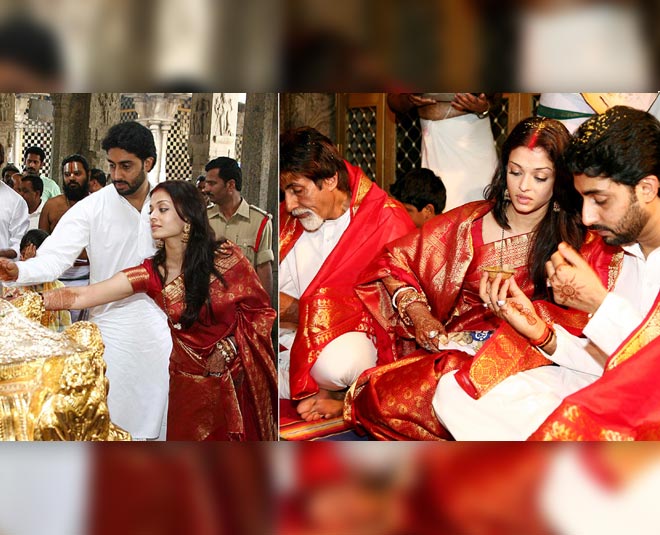 The couple took blessings from Lord Tirupati after their marriage was solemnised for a happy future.