India was recently hit by the second wave of the coronavirus and things haven't been smooth ever since. We are once again under a lockdown across the nation, practicing all precautionary measures, being at home, and spending most of our time on social media.
Social media has connected us like never before, thanks to the multiple lockdowns. The good thing is that everyone is using social media to the fullest, to share important messages, making fun content and so much more.
If all this while, you have been literally waiting to watch something fun and interesting, here is a treat for you.
6-Year-Old Kashmiri Girl's Video Goes Viral
In a video going viral on social media, a 6-year-old, Kashmiri girl can be seen complaining about the burden of school classes over Zoom. In the video, she compares the burden of her classes with that of senior students and asks PM Modi why is the same happening.
The girl adorably addresses Prime Minister as 'Modi Saab' in the video.
The little girl adorably talks about her back-to-back classes from 10 am to 2 pm starting from English, Maths, Urdu, EVS to computers followed by a lot of homework. "Chote Bacchon Ko Itna Kaam Kyu Dete Hai Modi Saab?", the Kashmiri girl asks in the video.
In the end, she asks 'Ab Kya Kare' and says 'Assalamualaikum' and goodbye to Modi Saab.
Watch the video here:
Modi saab ko is baat par zaroor gaur farmana chahiye😂 pic.twitter.com/uFjvFGUisI

— Namrata Wakhloo (@NamrataWakhloo) May 29, 2021
J&K Lieutenant Governor (L-G) Responds
The video reached J&K Lieutenant Governor (L-G) Manoj Sinha and he responded to it via Twitter. He wrote, "Very adorable complaint. Have directed the school education department to come out with a policy within 48 hours to lighten burden of homework on school kids. Childhood innocence is gift of God and their days should be lively, full of joy and bliss."
Netizens Ask PM Modi To Resolve The Little Girl's Problem
Ever since the 6-year-old girl's video went viral on social media, it has been winning hearts. Netizens are in love with the little girl and want PM Modi to resolve her problem and respond to it as soon as possible.
A user wrote, "She's just adorable. And raises a very important point. Modiji must respond to her question. @narendramodi."
Don't Miss: Couple From Madurai Ties Knot In A Chartered Plane Above Meenakshi Temple
"Definitely, she is right. Mr. Modi must look into this and resolve it at the earliest," wrote another one.
Many others are requesting PM Modi to get the syllabus burden of young kids like her reduced. A Twitter user wrote, "@narendramodi Sir, please do needful to reduce the syllabus burden of young kids."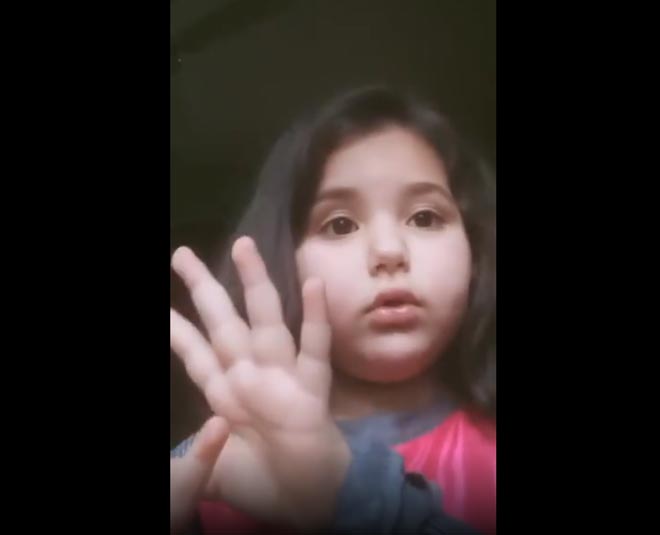 Another one wrote, "I Love you lil Dolll , You are such a cute girl. I wish i could help you out with your homework.
I request the teachers to not burden these kids with online classes. Better to split the classes and stop teaching them EVS and comp, she is 6."
Don't Miss: Take Inspiration From This 76-Year-Old Influencer Who's Taking Internet By Storm
Netizens also talked about the harm to little kids after staring into the computer screen for such long hours. A user wrote, "She isnt wrong.. 4 hours staring into a screen is a lot for a 6 yr old.. Adults struggle with working online.."
This one is really one of the cutest videos we have seen on the net in a very long time. Agree?
Will PM Modi respond to the little girl's question? We can't wait! Till then, share your thoughts on this adorable girl's video going viral on social media. For more such stories, stay tuned!