Weight loss is a continuous process that needs a mix of exercise and eating healthy. And dosas can be very nutritious options Whether breakfast, lunch, or dinner you can have dosa for every meal.
The best thing about dosa is it can be a wholesome dish that you can prepare with a minimum amount of oil. If you have been trying to lose weight and stay fit, we have four instant dosa recipes that you would love.
Oats Dosa
Ingredients
1 Cup Oats
Salt to Taste
5 Tablespoons Urad Dal
2 Tablespoon Ghee
2 Cups Water
Method
Add oats and urad dal into a blender and grind them into a coarse paste.
Add water and blend the mixture into a smooth but slightly thick paste.
Transfer the mixture to a deep bowl and keep it aside in a warm place for 12 to 15 hours to ferment.
If you do not have the time, you can add a teaspoon of baking soda or Eno to the mix and keep it aside for 15 to 20 minutes.
Heat a non-stick tawa and sprinkle some water to test its temperature.
Pour a ladle-full of the mixture into the pan and using the back of the ladle, spread it gently.
Pour a tablespoon of ghee on the edges and surface.
Allow the dosa to turn brown and crispy.
Serve it hot with your favourite chutney.
Sabudana Dosa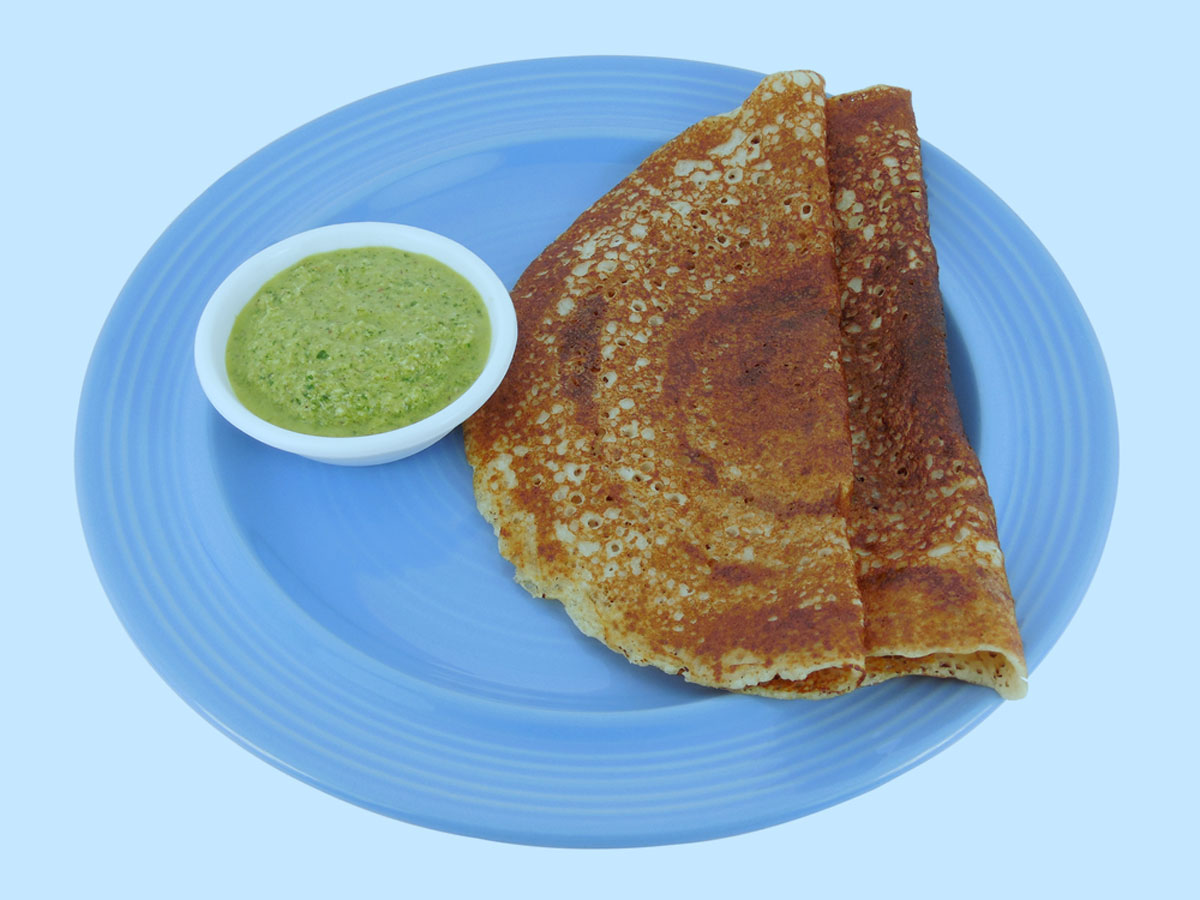 Ingredients
1/2 Cup Samak (Varai) Rice
1/2 Cup Sabudana
1 Cup Buttermilk or Sour Curd
Salt to Taste
Water (as per requirements)
Method
Grind rice in a blender and turn it into fine powder.
Repeat the same process with sabudana.
Take a bowl to mix the rice and sabudana.
Add water, buttermilk and salt to taste.
Make a smooth yet slightly thick paste.
Use a ladle to spread the batter on a hot tawa.
Add a tablespoon of ghee to it and cook it until the side turns golden brown.
Serve the dosa with your favourite chutney.
Ragi Dosa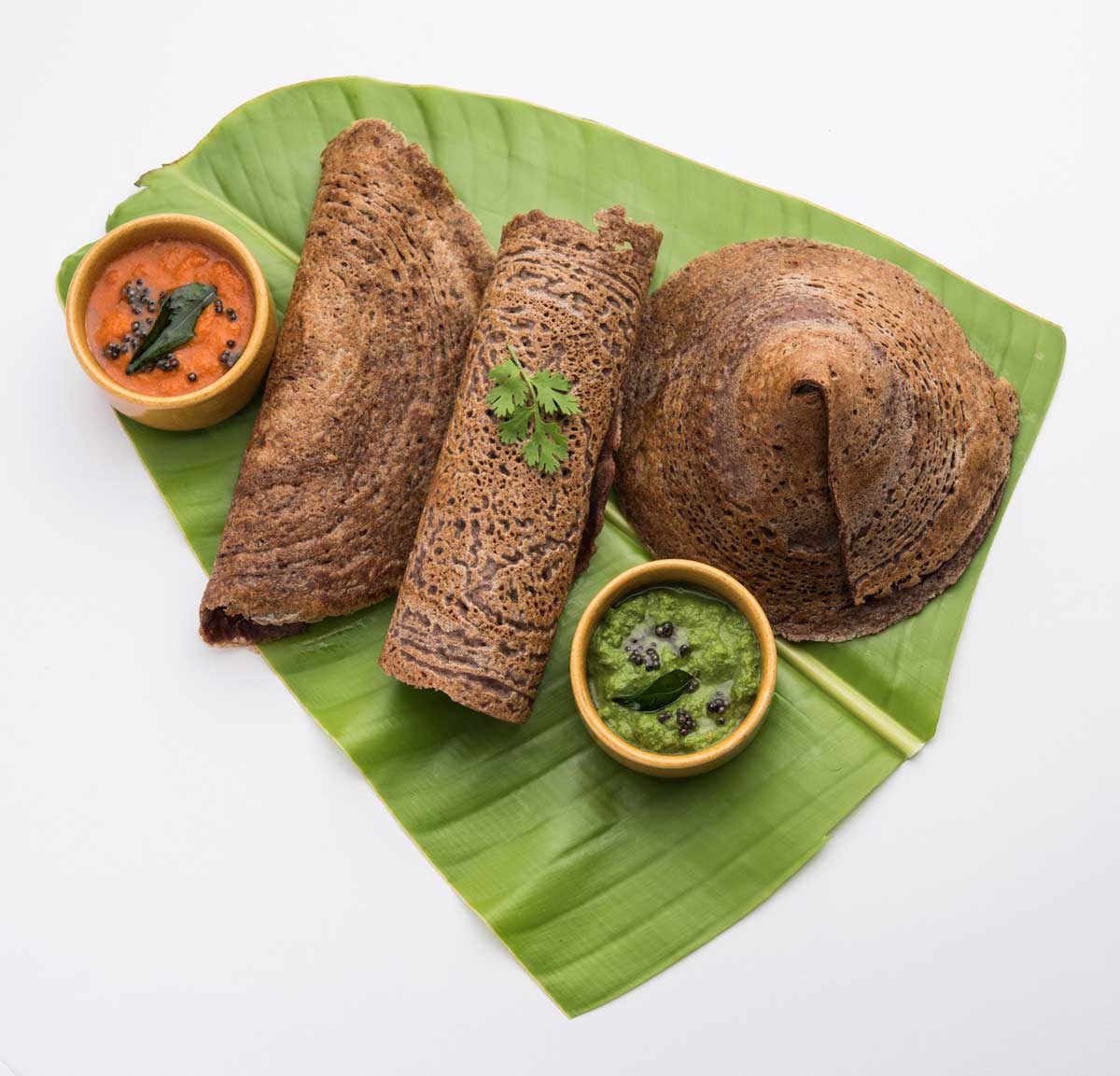 Ingredients
1 Cup Buttermilk or Curd
1 Tablespoon Olive Oil or Ghee
1 Cup Ragi (millet) Flour
Salt to Taste
1.5 Teaspoons Eno
Method
In a big bowl, mix ragi flour, curd, and salt.
Keep the batter aside for 15 minutes after mixing Eno in it. It will make the batter a bit thick and fluffy.
Using a ladle, spread the dosa on the hot tawa and add oil/ghee to the edges and surface.
Allow the ragi dosa to turn brown, and serve it with coconut or tomato chutneys.
Moong Dal Dosa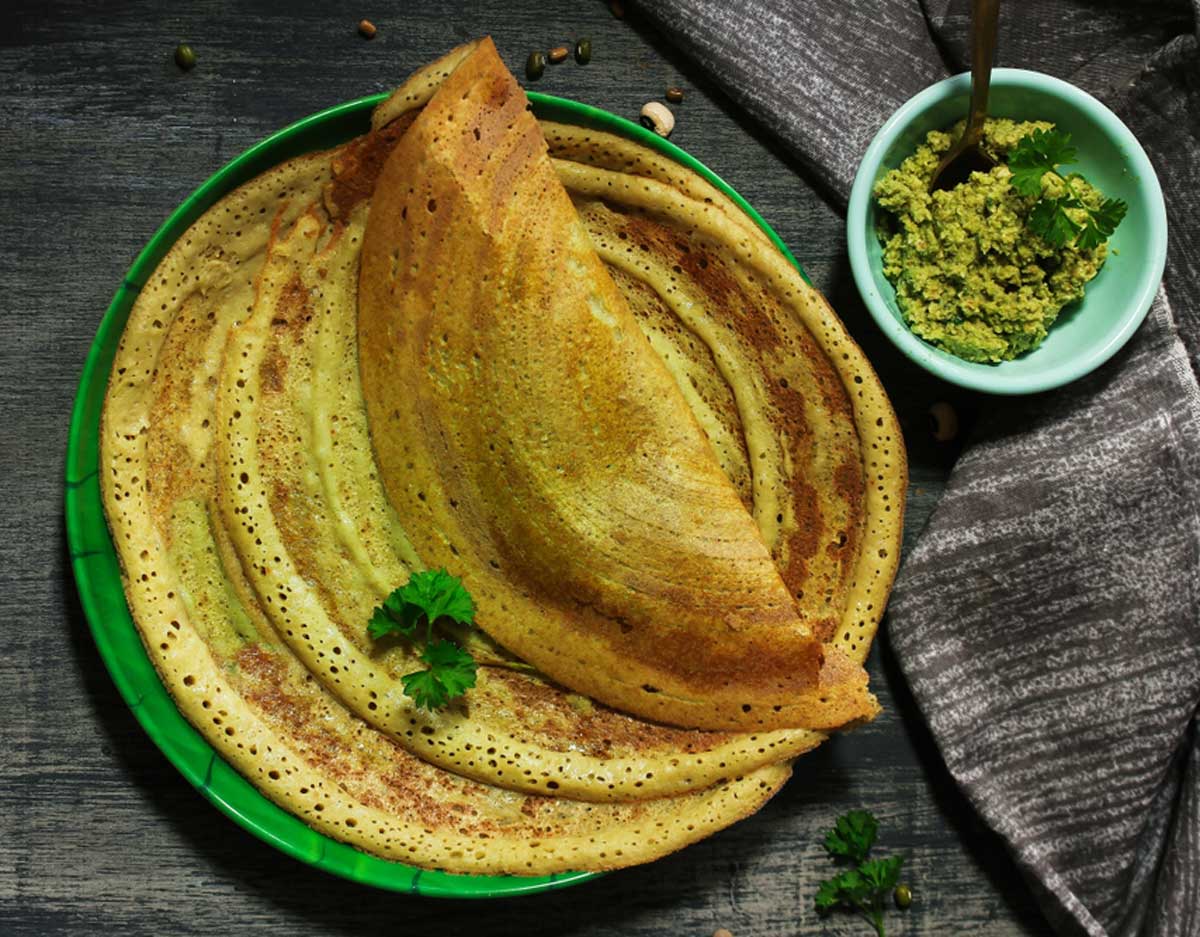 Ingredients
1 Cup Overnight Soaked Moong Dal
Salt to Taste
Water (as per requirement)
1-Inch Roughly Chopped Ginger
Pinch of Asafoetida
2 Green Chillies
1 Tablespoon Ghee
Method
Blend all the ingredients into a smooth paste.
You can add water to modify the consistency.
Keep the batter aside for an hour with Eno added to it.
Heat a tawa and spread the dosa batter on it. Add ghee to the edges to ensure quick removal.
Allow the moong dal dosa to turn brown and crispy before serving.
Eat it with peanut, coconut or tomato chutney.
Did you like this article ?