Garlic is quite famous among foodies and on social media. Every second food reel is either associated with roasting garlic in oil or chilli garlic recipes. Therefore, we decided to hop on the trend and bring you some quick recipes that you can prepare at home.
Chilli Garlic Sauce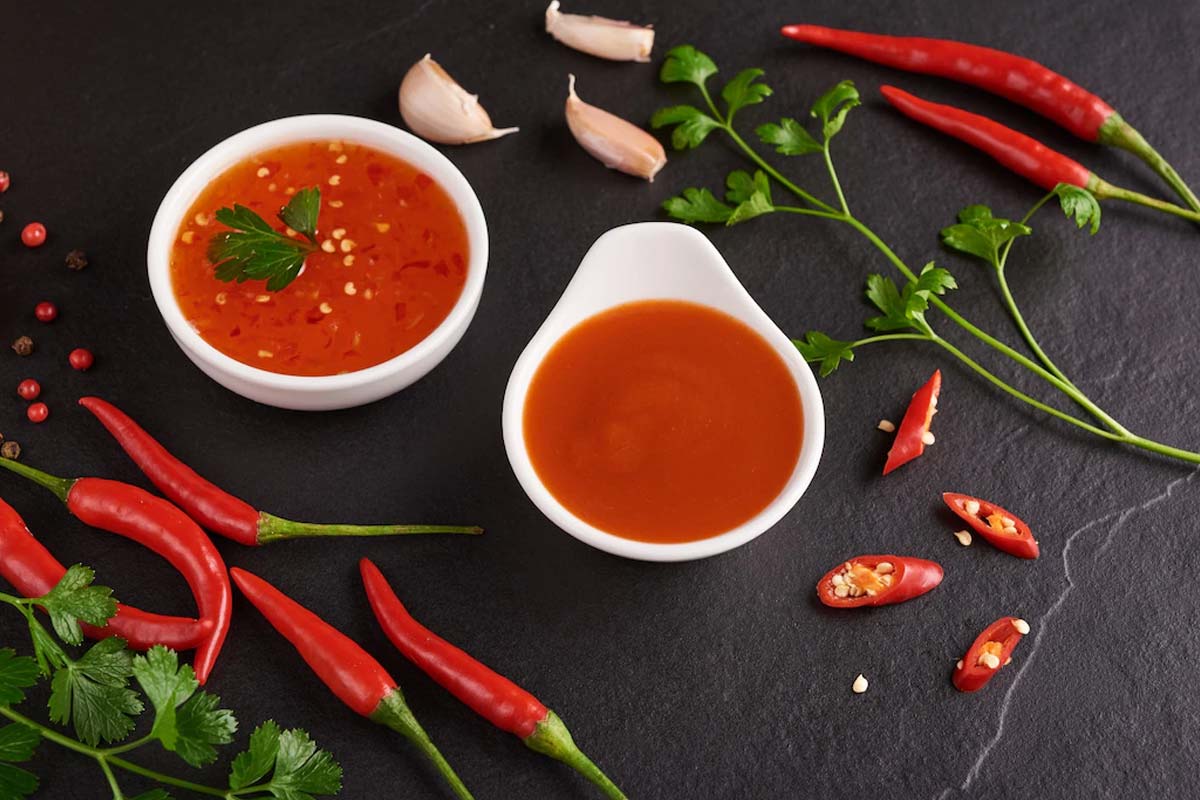 Ingredients
2 Tablespoons Roughly Chopped Garlic
10 Dry Kashmiri Red Chillies
1 Tablespoon Sugar
5 Tablespoon Vinegar
Salt to Taste
2 Tablespoon Sesame Oil
Method
Remove the stems of the red chillies and soak them in hot water for 30 minutes. It will help to turn the chillies soft.
Once the chillies are soft, drain the excess water.
In a blender, mix chillies with sugar, salt, garlic and vinegar. Depending on your preference, you can either make a smooth or coarse paste.
The chilli garlic sauce is ready and can be refrigerated for months in an air-tight container.
Chilli Garlic Paratha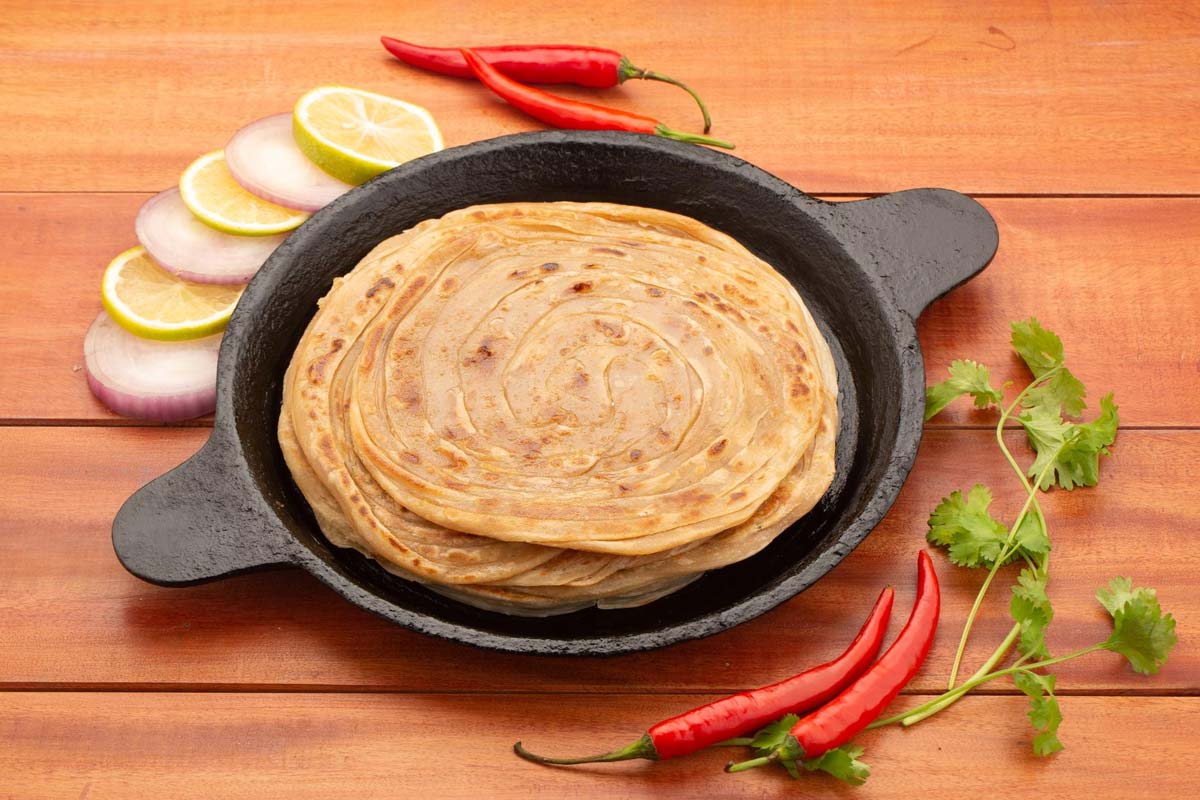 Ingredients
1 Cup Wheat or All-Purpose Flour
2 Tablespoons Grated Garlic
1 Teaspoon Chilli Flakes
1 Tablespoon Butter
2-3 Finely Chopped Green Chilli
2 Tablespoon Freshly Chopped Green Chilli
Salt to Taste
Method
In a large vessel, add flour, salt to taste and water to knead it into a dough.
Keep it aside for a few minutes, and meanwhile chop garlic and chillies.
Using a rolling pin, flatten a dough sphere into a small circle.
Add garlic, red chilli flakes, green chillies and coriander leaves. Seal the edges.
Again roll the sphere into a paratha and cook it in a heated tawa.
Serve it with some butter and your favourite chutney.
Chilli Garlic Noodles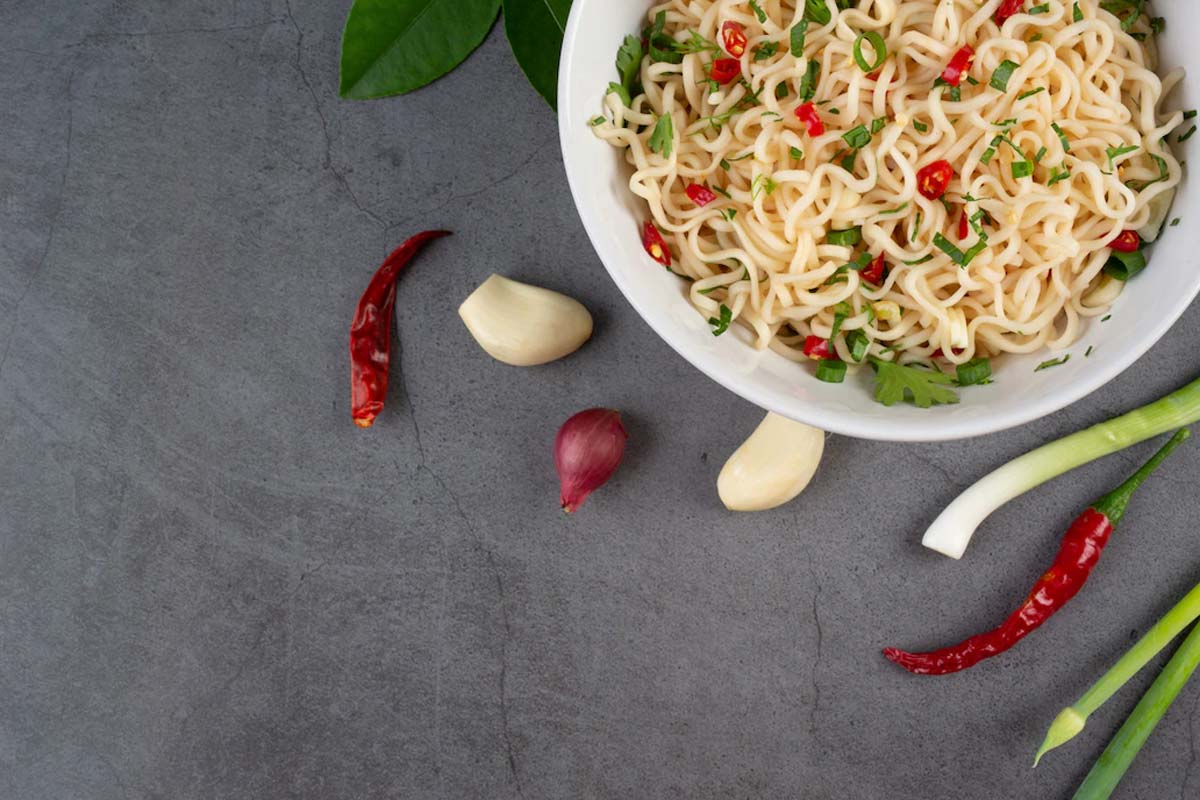 Ingredients
1 Tablespoon Soy Sauce
1 Inch Finely Chopped Ginger
1 Teaspoon Black or White Pepper
1 Teaspoon Sugar
1 Tablespoon
2 Cups Boiled Noodles
1 Finely Chopped Green Chilli
2 Tablespoons Finely Chopped Garlic
2 Tablespoons Oil
1 Cup Sliced Cabbage
1 Cup Sliced Capsicum and Bell Pepper
1 Egg/ 50gm Shredded Chicken/ 50gm Paneer/ Handful of Soya Chunks
Method
Cook the noodles in boiling water with a pinch of salt and a tablespoon of oil. It will prevent them from sticking.
In a wok, heat the oil and add green chillies, ginger and garlic.
To keep the heat intact, add vegetables and cook them on high heat.
Add red chilli flakes, soya sauce, black pepper and vinegar.
Add your choice of protein.
Add noodles and cook them with vegetables for two to three minutes.
Serve the chilli garlic noodles hot.
Chilli Garlic Chicken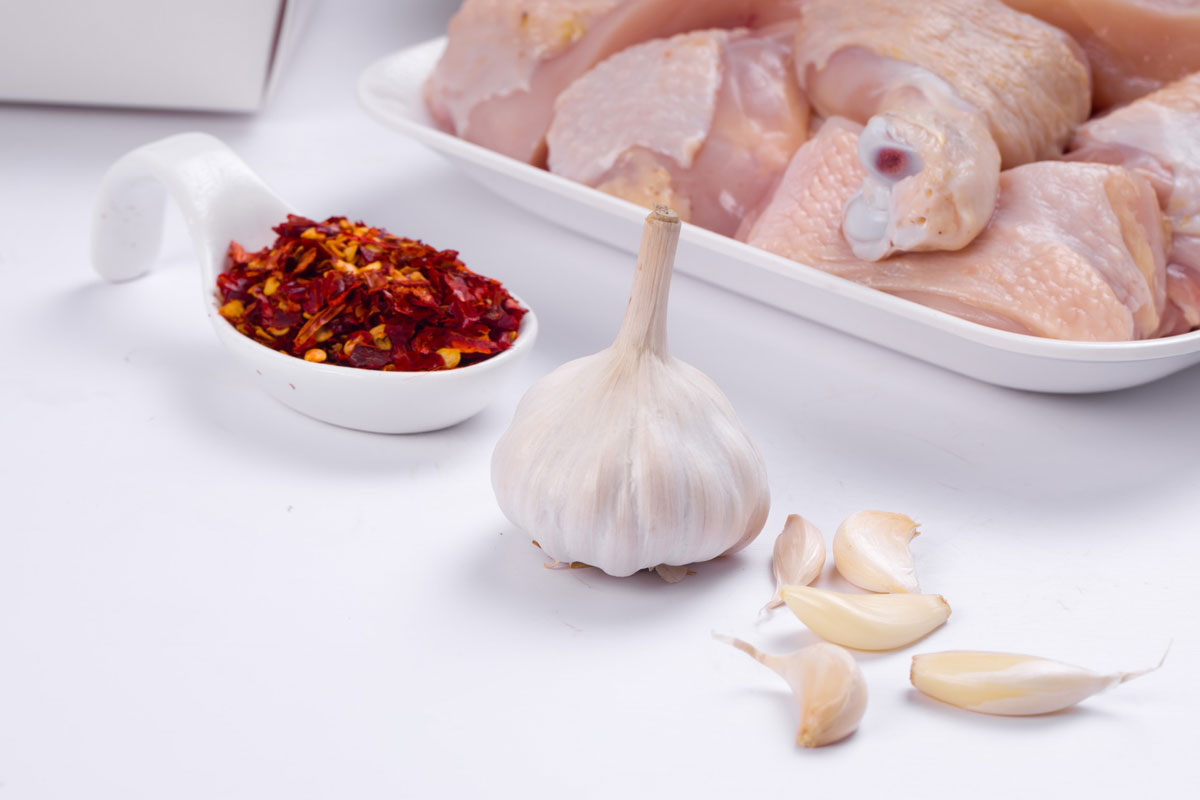 Ingredients
2 Cloves Minced Garlic
2 Tablespoons Chilli Garlic Sauce
1 Tablespoon Lemon Juice
1 Tablespoon Vinegar
1 Tablespoon of Thinly Sliced Scallions
1 Tablespoon Honey
1/2kg Chicken
Sesame Seeds
Salt to Taste
2 Tablespoons Olive Oil
Method
Whisk chilli garlic sauce, olive oil, vinegar, minced garlic, lemon juice and honey together.
Marinate chicken (chicken salad recipe) in it for about 30 minutes or overnight.
Heat the grilling pan and grace it with oil.
Arrange the chicken pieces on the pan.
Using the tong, keep tossing the pieces to ensure they get cooked evenly on all sides.
Add chicken to the bowl, pour the remaining marinating sauce over and garnish it with scallions and sesame seeds.
Did you like this article ?