If you have extra-soft apples that have been sitting around for a few too many days, don't worry — it happens with everyone. But that does not mean that you throw them away. You can cook them and turn them into different scrumptious dishes.
Old apples are great for cooking as they break down during cooking. You do not even have to add sugar as the natural sweetness in the apples are released during the cooking process. Here are some ways in which you can use the old apple basket:
Stuffed Baked Apples
Image courtesy: pixabay.com

These are delicious, weekend desserts with very few ingredients. You just need some oats, brown sugar and warm spices to prepare. Scoop out the apple core and fill it with a mixture of oats, brown sugar, and warm spices, then bake to warm perfection. You can use other ingreients as well.
Applesauce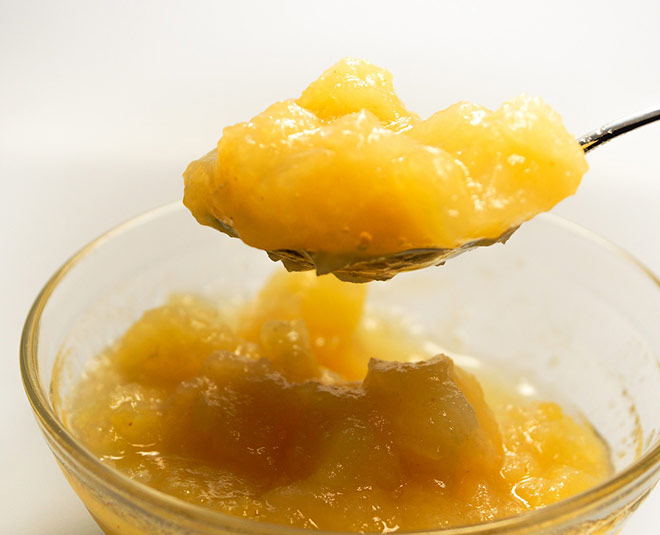 Image courtesy: pixabay.com
Homemade applesauce makes for a great snack to have, and you can use it as a vanilla icecream topping as well! Just chop the apples and remove the core. Put them in a saucepan, sprinkle some cinnamon and you can add some sugar if your apples are not that sweet. Now let it all simmer for 20 minutes. Let them cool down a bit and then mash it all.
Don't Miss: Love Cooking International Cuisines? Here Are Some Indian Substitutes To Those Hard-To-Find Global Ingredients
Sweet Sauce for Pork
If you eat pork then you must be aware of the fact that pork and apple are a classic pairing. You can make a quick un-sweetened applesauce, or you can sauté diced apples with other savory ingredients like cabbage, nuts, and caramelised onions.
Muffin Filling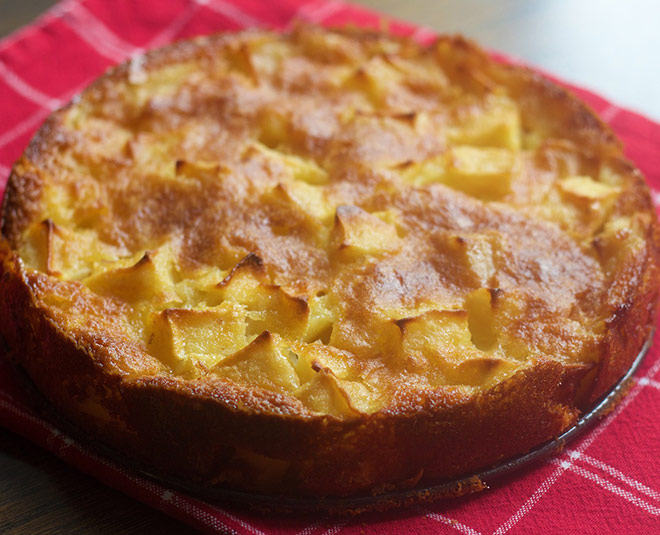 Image courtesy: pixabay.com
We cannot use these apples for an apple pie, but you can use mashed sauce for stuffing the muffines, scone or cakes that you are planning on baking over the weekend. You can even top your cookies with the concentrate!
READ MORE: Why Should You Treat Yourself To Kiwis Often?
Dried Apples
Thin slices of apples can be baked or microwaved into crispy chips. Peel, core and slice 3 or 4 apples, sprinkle on some cinnamon, place on cooling racks and pop them in the oven for several hours. That is it, you have to do nothing else but just munch on them once done.
Apple Butter
If you think applesauce is great, try apple butter. Apple butter is made by slow cooking apples past the point of applesauce. Wait till it becomes a thick, glossy, glorious spread.
So, the next time you think of tossing away over-ripe apples, stop and ulitise them in the above given interesting ways.
For more such recipes and food tips, stay tuned to HerZindagi.com