India is a sweet loving nation with the highest sugar consumption in the world and is increasingly becoming sugar dependent. We are all set to begin the New Year with new resolutions which mostly are all about staying fit. So the best way is to start your morning with a zero to low-calorie breakfast with these yummy recipes.
To start your New Year celebrations and an exciting health resolution the brand Stevia, a natural sweetener, has dolled out easy and delicious breakfast recipes for you:
Pancakes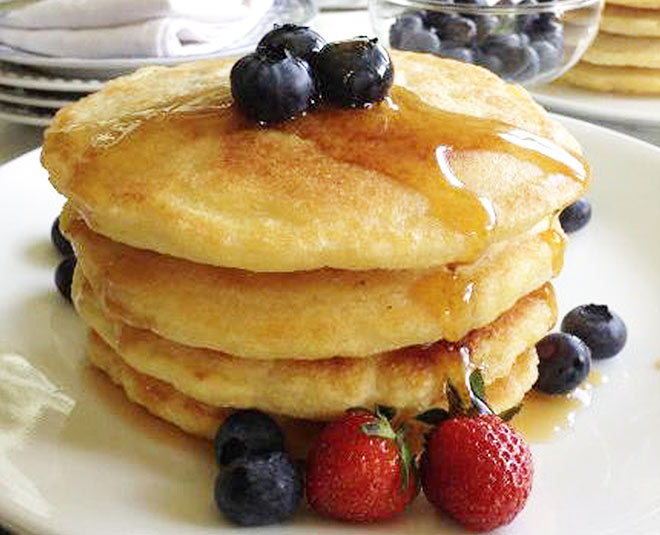 Ingredient:
All-purpose flour 50 gm
Baking Powder 1/4 tsp
Pinch of salt
Sugar-free green 2 scoops
Milk 75 ml
Egg 1/4
Melted butter 1 tbsp
Vanilla extract 1/4 tsp
Method:
In a large bowl, sift together the flour, baking powder, salt and sugar-free green.
Make a well in the centre and pour in the milk, egg and melted butter; mix until smooth.
Heat a lightly oiled griddle or frying pan over medium-high heat.
Pour or scoop the batter onto the griddle, using approximately 1/4 cup for each pancake.
Gently spread the batter into a 4-inch circle.
When edges look dry and bubbles start to appear and pop on the top surfaces of the pancake, turn over. This takes about 2 minutes.
Once flipped, cook another 1 to 2 minutes or until lightly browned and cooked in the middle.
Serve immediately with warm syrup, butter and/or berries.
Apple Pie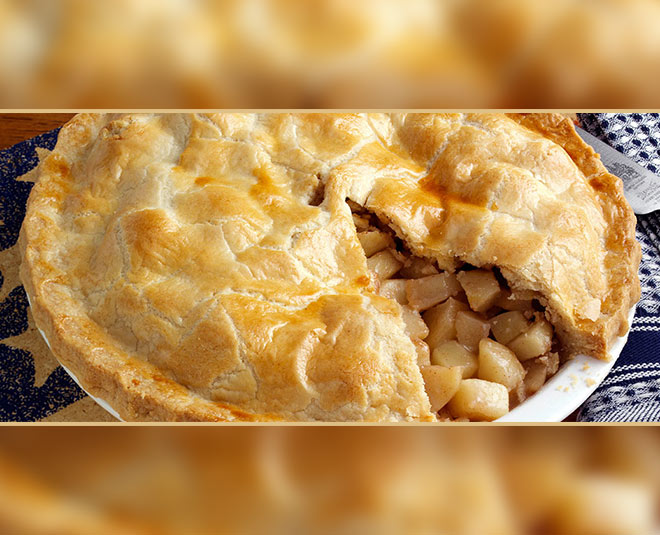 Ingredients:
For The Crust:
All-purpose flour 3 cups
Salt 1tsp
Vegetable shortening cold 1.5 cup
Water ice cold ¾ cup
Vinegar ½ Tsp
Egg 1
For The Stuffing:
Green apple 8pcs
All-purpose flour 2 tbsp
Sugar-free green 18 scoops
Cinnamon ¾ tsp
Butter 4 tbsp
Vanilla essence 1tsp
Method:
For The Crust:
In a large bowl, combine the flour, salt and shortening.
Work the shortening deftly into the flour with your fingertips until the shortening is just under pea-sized.
Combine the water and vinegar.
A tablespoon at a time, work the liquid until the dough starts to come together (you may need a little more water but only if the dough does not really come together).
Knead lightly to a ball and divide into two pieces.
Flatten, wrap and refrigerate for 2 hours before using.
For The Pie:
Have 1 egg and brush set aside
Combine flour, sugar-free green and cinnamon in a small bowl.
In a medium bowl, toss peeled and chopped apples with vanilla extract and butter to completely coat them.
Toss in flour mix.
Grease the pie pan.
Read More: Shilpa Shetty's Oat And Banana Pancakes Recipe Is Perfect For Your Kids
On a well-floured work surface, knead one ball of dough to smooth.
Roll dough to 1-inch larger disc than the pie pan.
Line the pie pan and press gently into the bottom. Do not trim the edges.
Fill with apple mix and press apples to compact them down.
Repeat with second dough to same 21⁄2-inch larger disc than the pie pan.
Brush edges of dough inside the pan with egg.
Lay second dough piece on top of apples and press to form the pie top.
Seal both doughs together and crimp to the desired pattern. Trim if necessary.
Brush top dough with egg and cut a few air vents.
Bake at 350°F for approximately 1 hour or until medium golden brown.
Remove from oven and let it cool completely before serving.
Do not refrigerate.
Hope you enjoy the breakfast as we would like to know how it turned out for you on our Facebook Page.