These days time has become especially difficult for those who love to travel. So how do you stave off your cravings to travel across the world? I bring the world to you! A book that is especially close to my heart, Spice Route was a book I wrote when I had studied international cooking expansively. As I travelled across various countries, I came to love Italy the most. The culture is so rich, and the food is richer. Every place I went to in Italy, was a memory to keep in the safe. Here are some dishes that you can easily recreate at your home in order to come closer to the Italian culture. So what if you can't go there yet? Bring the world to your own kitchen!
Pasta and Pizza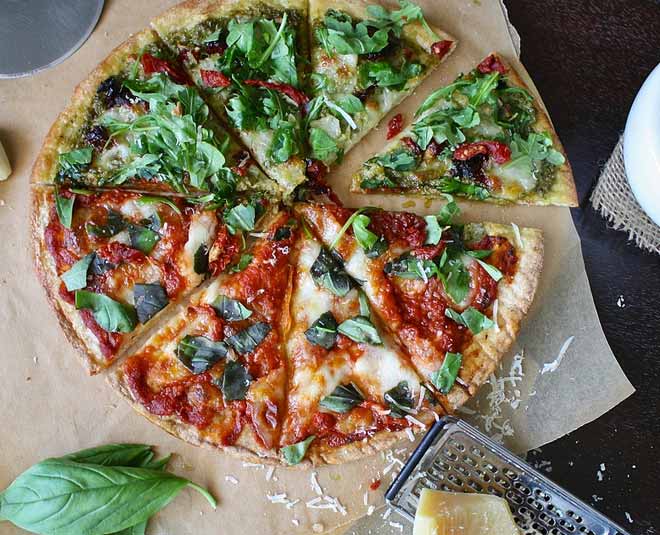 These are the most iconic dishes known to the world. There is not one person who would want to miss out on feasting on pasta and pizzas. It varies hugely, there are different varieties available for people to binge on, and it tastes divine. The pasta types vary significantly depending on where you go in Italy. Rome has pasta al la carbonara which is prepared with ingredients like eggs, pecorino cheese, guanciale (which is basically a kind of Italian cured meat that is made of pork cheeks), and black pepper.
If you want to get the experience of being in Vatican City, make sure to prepare spaghetti alla carbonara which has eggs, bacon, cheese, pepper, and chilli pepper. Or you could try a pesto spaghetti which is reminiscent of the southern parts of Italy. This is made out of basil leaves ground into a fine paste. The flavour is so unique that it is bound to last in your imagination for days on days.
When it comes to pizza, the most authentic and enjoyable form is that of Margherita. Originating from Naples, Margherita is one of the most enjoyable and easily achievable dishes in my opinion. You don't need many ingredients and in the time of this lockdown, you can travel to the land of Naples as you cook up one of the most famous dishes of Italy: a Margherita pizza ladled with olive oil, garlic, basil, tomatoes, and mozzarella cheese.
Don't Miss: Don't Want To Cook? Make Italian Bruschetta For Snacks Which Won't Take Much Time
Arancini
Arancini is something that many are not aware of, but this dish is basically made out of stuffed rice balls. Stuffed with ragu, tomato sauce, mozzarella, and peas, Arancini are those rice balls that are fried after being coated in breadcrumbs. Just like spaghetti and pizzas that vary according to where you go in Italy, Arancini, too, as its own variations. The regional specialities are made with different fillings and shapes according to the location. Sometimes, it will have tomato sauce and mozzarella, other times it will have a creamy béchamel sauce and mushrooms as well.
Lasagna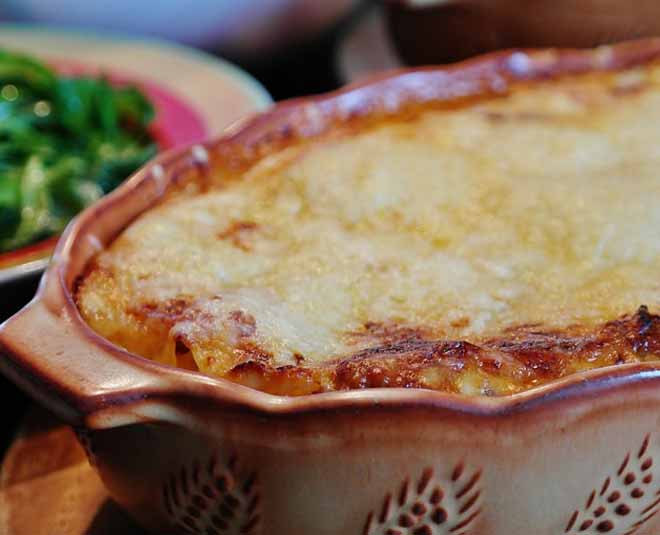 My favourite dish is lasagna. It is believed to have come from Naples. It is a dish that is a surprise under a surprise. Layered with sheets of lasagna pasta, this dish is consistent with cheese, ground meat, vegetables, and different kinds of sauces. The range of flavours in lasagna are truly surprising and exciting to explore as you get deeper into creating Italian dishes.
Ribollita
Traditionally known to be poor man's food or cumins paver, Ribollita was created by servants in the areas of Florence. This was a collection of unfinished food like bread, vegetables that would be boiled into water to be made into a meal. As times have changed and anarchy has been done away with, this dish has become pretty popular especially in Italian households with leftovers. This rich and heavy dish is regarded as one of Tuscany's most important and celebrated dishes.
Author Shipra Khanna is the winner of MasterChef India (season 2) and has written several cookbooks covering an array of cuisines.
For more on food by Shipra Khanna, stay tuned to HerZindagi.