Talk of chaats, samosas, and kachoris and we just can't imagine them without some chutney on the side. And what better than tamarind chutney made with jaggery. This sweet and sour chutney adds to the flavour of your dish and makes it even more delicious.
The sweetness of jaggery and the tang of tamarind together give us a delicious chutney combo. Not only these two ingredients taste great but they are also great for your health. Tamarind or imli improves digestion, helps in weight loss, helps in managing diabetes, and boosts the immune system. Gur or jaggery, on the other hand, is known to control blood pressure, easing out menstrual pain, improving energy levels of the body and purifying the blood.
Here is an easy recipe of the sweet and tangy gud imli chutney by MasterChef Pankaj Bhadouria. With just a few ingredients easily available in your kitchen, you can prepare this chutney quickly. This chutney can be preserved refrigerated for six months.
Gur Imli Chutney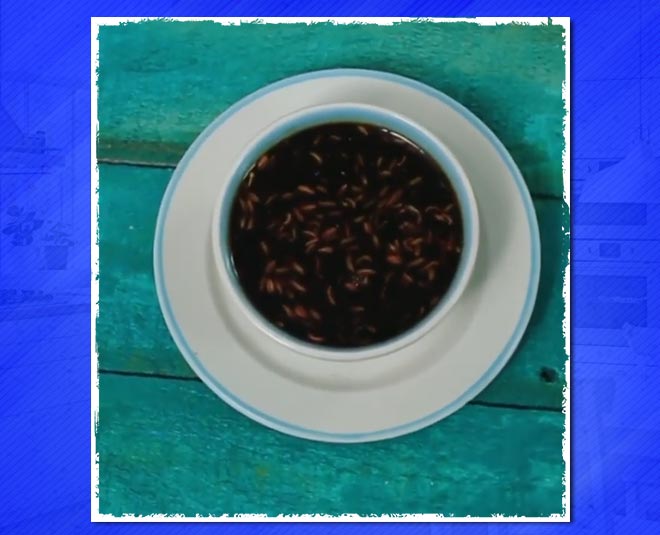 Ingredients:
1 tsp oil
1/2 tsp fennel seeds
1/2 tsp nigella seeds
1/2 tsp chilli powder
2 cup jaggery crushed
1.2 tsp dry ginger powder
1 tsp salt
1 cup tamarind pulp
1/2 tsp jeera powder
2 tbsp raisins
1/2 tsp black salt
Directions:
Take a kadhai and add 1 tsp oil to it. Next add fennel seeds, nigella seeds, chilli powder. Stir well. Next, add a cup of tamarind pulp.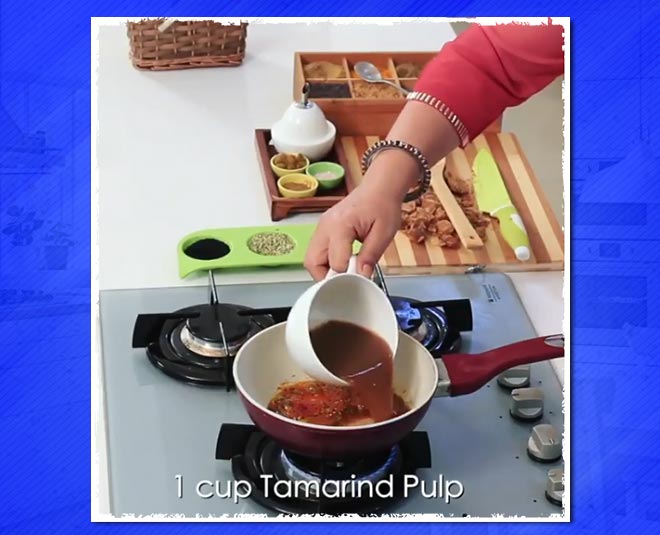 Now add 2 cups of crushed jaggery to the kadhai. Keep mixing well. Add jeera powder, dry ginger powder and cook for a few minutes.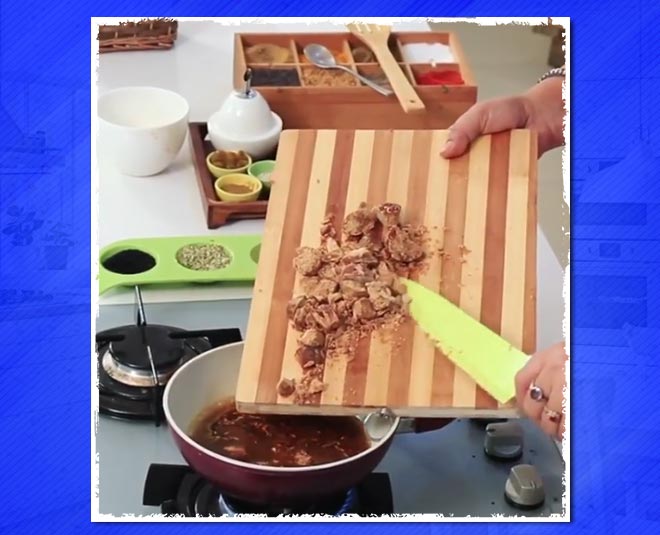 Add raisins, black salt, and salt. Keep stirring well. As the chutney becomes thicker, take off the flame. Let it cool down. Your gur and imli chutney is ready. Serve with your samosas, kachoris, and chaats.
Next time you have guests at home, prepare this delicious chutney quickly and serve it with snacks. They will love it! Stay tuned for more interesting recipes.
Image courtesy: masterchefpankajbhadouria/instagram