Make use of the lovely methi or fenugreek leaves until the season lasts. Prepare these healthy recipes and enjoy!
Methi Mast Kalandar Chaat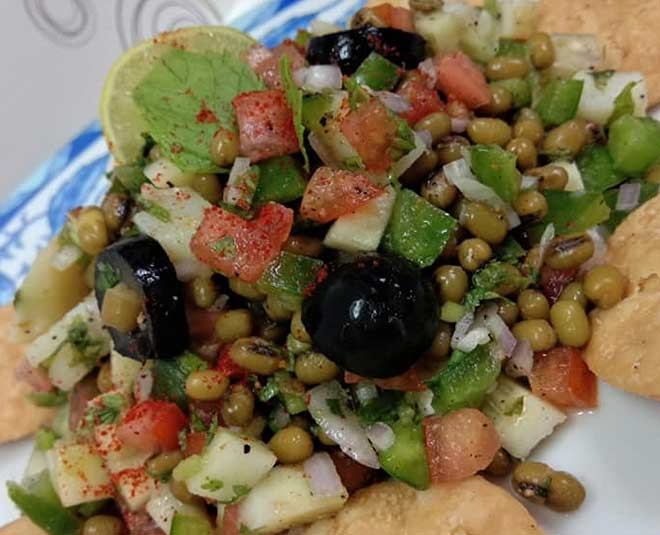 Ingredients
Fresh methi leaves 1 cup, roughly cut
Boiled green moong-1 cup
Boiled sweet corn- ½ cup
Boiled potato- ½ cup, peeled and diced.
Onions/tomatoes/green chilies/green capsicums- as needed for the
Chat as per taste can be added.
Anardana 2 tbsp
Black salt 1/4tsp
Crushed black pepper ½ tsp
Roasted jeera powder 1/2 tsp
Lime juice 2 tbsp
Roasted crushed peanuts 2 tbsp
Mango pickle ka masala from the bottle 2 tbsp
Imli chutney 2 tbsp
Mint and coriander leaves 2 tbsp for garnish
Chat masala to taste
Papdi/sev as needed for the chaat
Oil 1tbsp
Garlic- 1 tsp chopped
Spring onion greens 2 tbsp chopped
Method
Prepare all the ingredients for the chaat.
In a mixing bowl combine together the mango pickle ka masala, imli chutney, lime juice, salt and all spices, mix well and keep aside.
Heat oil in a pan, add garlic, methi, spring onion greens, corn and boiled moong and saute for 2 mins and remove.
Add all the ingredients to the dressing of the chaat and toss everything well.
Arrange the chaat on a serving plate, garnish with anardana, mint, coriander, Papdi, sev and serve chilled.
Chefs Variations
For a non-veg variety for the same chaat I would suggest to use boiled chicken cubes, sliced chicken sausages, or boiled cubes of eggs, saute sliced seekh kababs or saute prawns can also be added here.
Don't Miss: Simple, Easy Ideas To Use Pumpkin In Our Kitchens, By Chef Kaviraj
Methi, Makkai aur Makhane ka Milan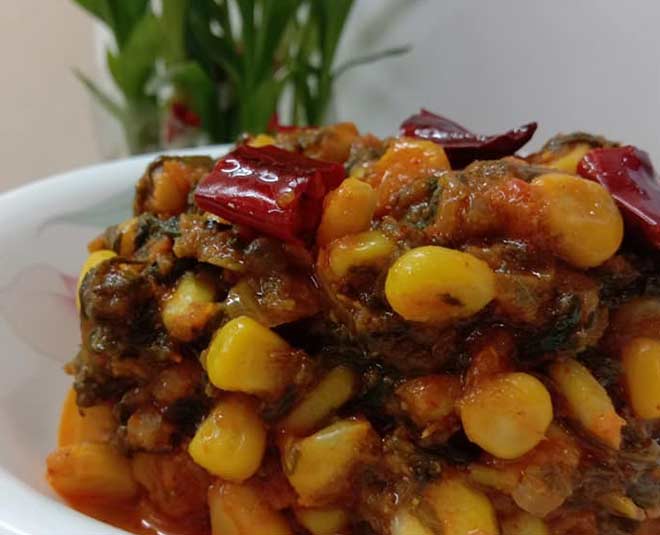 Ingredients
Fresh methi leaves 2 cups, Cut into smaller pieces
Boiled sweet corn 1 cup
Makhana ½ cup, fried or toasted
For the Masala:
Oil 1 tbsp
Ghee/butter 1 tbsp
Hing ¼ tsp
Jeera 1/2tsp
Methi dana ½ tsp
Dried red chili 2 nos
Ginger garlic paste 1 tsp
Chopped green chilies 2 tsp
Sliced onions 1 med
Tomatoes 2 nos, pureed
Salt to taste
Freshly roasted and crushed coriander seeds/powder 1 tbsp
Turmeric powder ½ tsp
Kashmiri red chili powder ½ tsp
Water 1/4 cup
Fresh cream 2 tbsp
Method
Prepare all the ingredients for the recipe. Heat oil/butter/ghee in a pan, saute the methi dana, jeera, red chili, ginger garlic, green chilies and add in the onions and cook till light brown, add little water if needed.
Add in the fresh tomato puree, all powdered spices, salt to taste and allow them to cook on medium flame till oil comes out from the sides.
Now add in the boiled corn, methi leaves and fresh cream and mix well, cook for 5 to 7 mins on low flame do not cover.
Lastly, add the fried or toasted makhana into the subzi, mix well and serve immediately, garnish with ginger juliennes/fried red chili, serve with hot phulkas or rotis.
Chefs Variations
In the same recipe as above for non-veg try chicken keema, koftas, sliced chicken sausages with corn as a combination also goes well, also boneless chunky fish cubes taste good with methi.
Don't Miss: Celebrity Master Chef Kaviraj Shares Culinary Uses Of Methi Leaves, Benefits And More
Dumdaar Methi Masoor Ka Pulao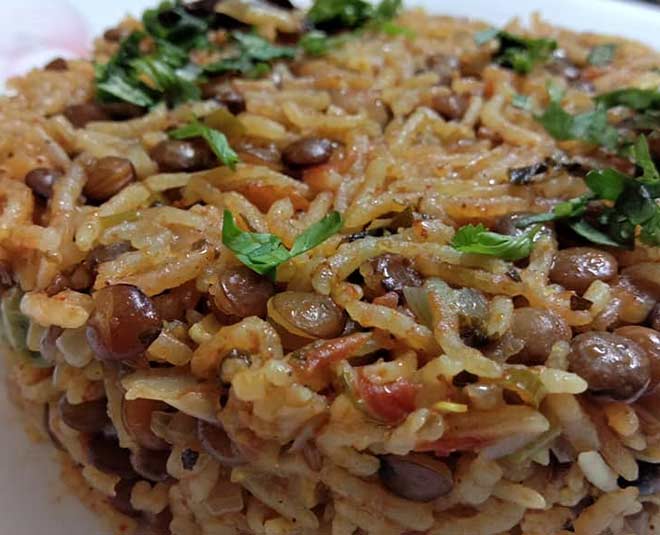 Ingredients
Fresh methi leaves 1 cup, roughly cut
Whole masoor dal, ½ cup, soaked for 1 hour in water
Pulao basmati rice 2 cups
Oil 1 tbsp
Ghee 1 tbsp
Bayleaf/cinnamon/black cardamom/green cardamom/ cloves as per taste to be added 1-2 pieces (ideally any 2)
Methi seeds ½ tsp
Cumin seeds ½ tsp
Ginger-garlic-green chili paste 1 tbsp mix
Chopped onions 2 nos
Fresh tomato puree 1 cup
Salt to taste
Turmeric powder ½ tsp
Red chili powder 1/2tsp
Coriander powder 2tsp
Water as needed for the pulao.
Fresh mint and coriander leaves, 1/2 cup for garnish.
Fried brown onions 2 tbsp for garnish
Rosewater 2 tbsp optional
Method
Prepare all the ingredients for the dumdaar pulao.
Soak the rice and dal separately for 30 mins each.
Heat oil and ghee in a pan, add methi seeds, jeera, all assorted whole spices as per your taste, if you don't prefer whole you can use 1 tsp garam masala powder also with the other spices later.
Add the onions first lightly brown them and then add in the ginger, garlic, chili paste, saute for few seconds, add in the tomato puree, salt and all masalas.
Cook the masala for 3 to 4 mins, add in the fresh methi, drained dal and rice mix it well with the masala and then add double the amount of water, bring to a boil.
Simmer the pulao, add rose water if desired, low flame, tava below the container and some weight on top and allow dum or steam to take place inside the pulao.
Once Done, mix well garnish the aromatic pulao with fresh mint, coriander leaves, brown onions and serve hot.
Chefs Variations
Try the same pulao with boiled mutton and masoor dal with methi as a combination for non-veg options.
Try using vegetables like cubes of carrots, peas, boiled pulses, fried potato cubes, paneer cubes, soy chunks etc as well to add more value into the pulao, also if possible saute the methi separately with the veggies and add it last into the pulao and mix and serve, use little kasoori methi inside with the masalas.
Dr. Kaviraj Khialani- Celebrity Master Chef, is a food designer, creative cuisine specialist, author, food writer and consultant, based in Mumbai. With his varied experience with airlines and hotels, he has also mastered over 33 international cuisines, and has also been featured on various food shows on TV. He has also been awarded several National Awards and has also been recognised globally for his valuable contribution to the Food and Hospitality Industry over the past two decades now.
Stay tuned to HerZindagi for more such amazing recipes from experts.