A twist of snacks in the evening can turn around your dull mood instantly. We all get bored of eating the same food daily and there needs to be a variety of dishes that can treat our taste buds and make us feel good about the food we eat. But even in this case, ordering food and spending a lot of money is not a feasible option.
So, the best way out is preparing lip smacking snacks at home using things you have in your kitchen. Take a look at some easy and tasty snacks that you can cook with Maida.
Sweet Appam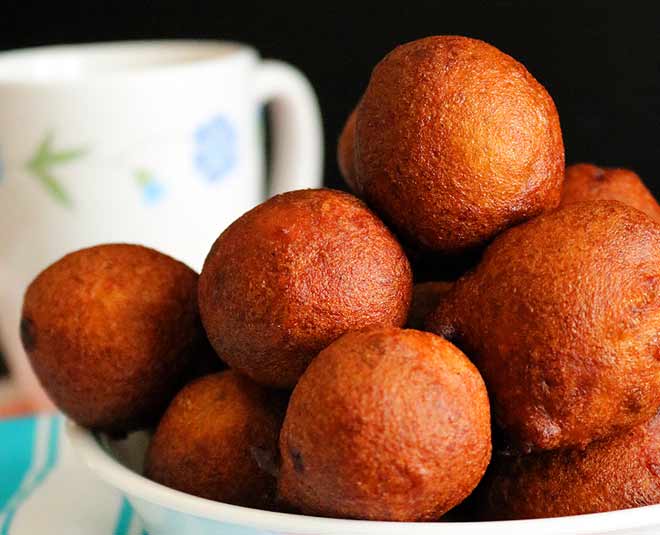 This is an authentic South Indian dish which is also sometimes associated with Sri Lankan cuisine. It is a traditional pancake that you can prepare very easily using the ingredients present in your kitchen.
Ingredients
a mashed banana
1 cup of all-purpose flour
½ cup rice flour
¼ cup sugar
Pinch of salt
1 tsp eating soda
Cardamom essence
Method
Take the mashed banana the add 1 cup of all-purpose flour and ½ cup rice flour to it.
Next, add ¼ cup sugar and a pinch of salt.
Lastly, add 1 teaspoon eating soda and cardamom essence to the mixture and using a whisker mix the ingredients nicely by adding water and making the mixture pourable.
Now, heat a paniyaram pan and grease its moulds. Pour the appam mixture and secure the pan with a lid. Flip and cook until the appam turns golden brown.
Chakli
Chakli is a famous Indian snack that people usually enjoy during evening tea time. A simple recipe leads to this delicious snack.
Ingredients
1 cup Maida
1 tbsp red chilli powder
½ tbsp turmeric powder
Salt to taste
White sesame seeds
1 tsp Ajwain
Method
First of all, steam 1 cup maida (wrapped in a muslin cloth) in a pressure cooker for about 15-20 minutes.
Grind the steamed maida in a grinder, then, add 1 tablespoon red chilli powder, ½ tablespoon turmeric powder, salt to taste, some white sesame seeds and 1 teaspoon ajwain.
Moving on, knead this mixture into a dough using water and fill your smooth dough inside the chakli maker, make perfect chaklis and fry.
Spring Rolls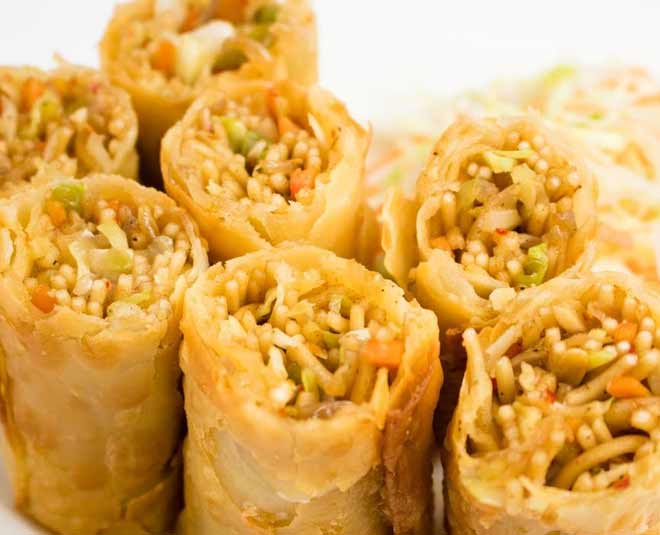 Make perfectly mouth-watering spring rolls and enjoy the exotic mix of veggies with crispy Maida wrappers.
Ingredients
Maida
1 teaspoon grated ginger
2 chopped green chilli
½ cup beans
Carrots finely cut
½ cup capsicum
Red capsicum
½ tsp salt
1/2 tsp black pepper
Red chilli powder
1 cup cabbage
½ tsp soya sauce
½ tsp tomato sauce
Method
Firstly, you need to make a very soft dough of Maida by kneading it with water and vegetable oil. Now, cover the dough and keep it aside for 20 minutes.
After that, roll three thin chapatis out of the dough and then stack them one over the other with a layer of vegetable oil in between.
Take the layered chapatis and roll them into a bigger chapati and cook on very low flame for a few seconds. Afterwards, separate the three layers.
Now, pour some oil on the pan, add 1 teaspoon grated ginger, 2 chopped green chilli, ½ cup beans and carrots. Fry the vegetables a little and then add ½ cup capsicum and red capsicum and keep stirring.
Time to spice up, ½ teaspoon salt,1/2 teaspoon black pepper and red chilli powder.
Moving on, add 1 cup cabbage, ½ teaspoon both soya sauce and vinegar and 1 teaspoon tomato sauce and voila your stuffing is ready to go inside the spring roll.
Deep fry the spring rolls.
Don't Miss: These Easy Mexican, Italian Snack Recipes Are Bound To Impress Your Guests
Namak Pare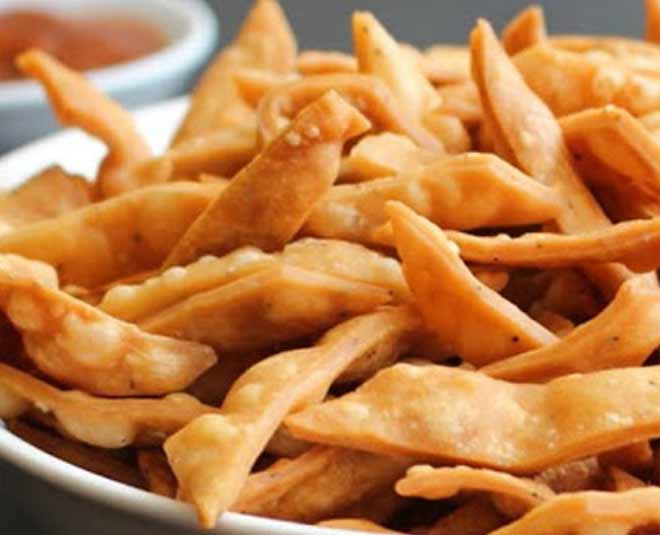 This is the simplest dish of all and one of the easiest too.
Method
Knead Maida into a soft dough add salt and ajwain accordingly and mix thoroughly with the dough. Roll flat discs of Maida balls and using a knife cut vertical lines and horizontal lines over them to give you small rectangular pieces of the disc.
Deep fry and your crunchy snacks are ready to be munched on.
Try these recipes and stay tuned to Her Zindagi for more articles and recipes like this.