Making an elaborate breakfast in the morning is not something you can do everyday. However, at the same time, your family members or you want to have something nice and tasty but nutritious as well. So to save time, here is a list of 5 recipes that can be prepared in 10 minutes which fill your tummy, give you the morning nutrition as well.
Scrambled Eggs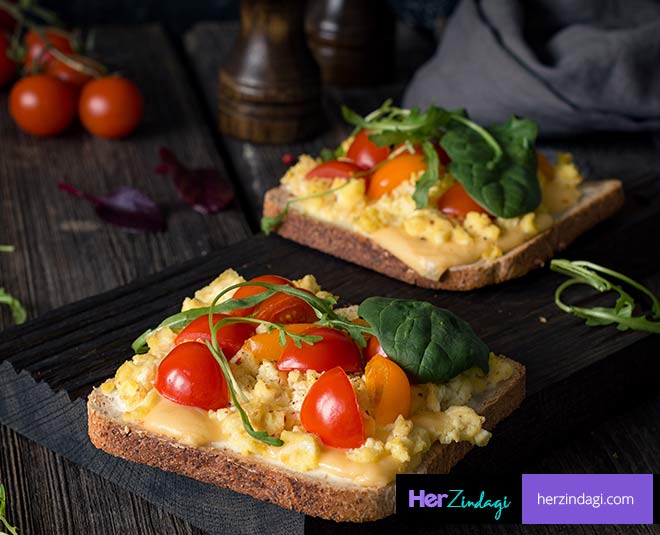 Ingredients
2 Eggs
½ Cup Grated Cheese
1 Tsp Olive Oil
Seasonings & Salt As Per Taste
1 Slice Of Multi-Grain Bread/Toast
Method
All you have to do is heat some oil in a non-stick frying pan.
Whisk the eggs and pour them into the pan.
Sprinkle the seasonings into the mix.
Add some cheese and keep spooning the egg batter with a light hand without scraping the egg part which has cooked in layers.
Serve on a toast and enjoy!
Coffee Chia Pudding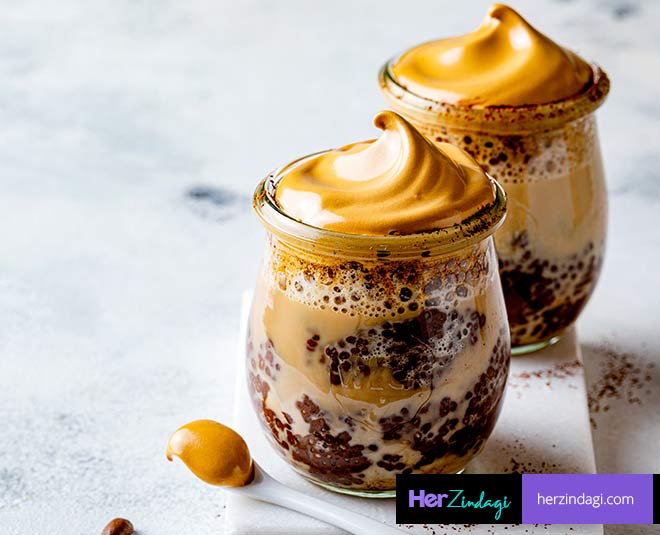 Ingredient
11/2 Tsp Instant Coffee
1 Tbsp Date Sugar
4 Tbsp Hot Water
200 Ml Almond Milk
50 Gms Chia Seeds
Don't Miss: Different Ways Of Consuming Chia Seeds
Method
Take a glass jar of 500 ml and shake together the coffee, hot water, and sugar.
Add the milk to the jar and make sure the lid is closed tightly then shake well again.
Add the chia seeds and shake the jar for a minute again until you do not see the chia seeds on the bottom.
Place the jar in the fridge for 30 minutes until they become thick and then enjoy.
Besan Chilla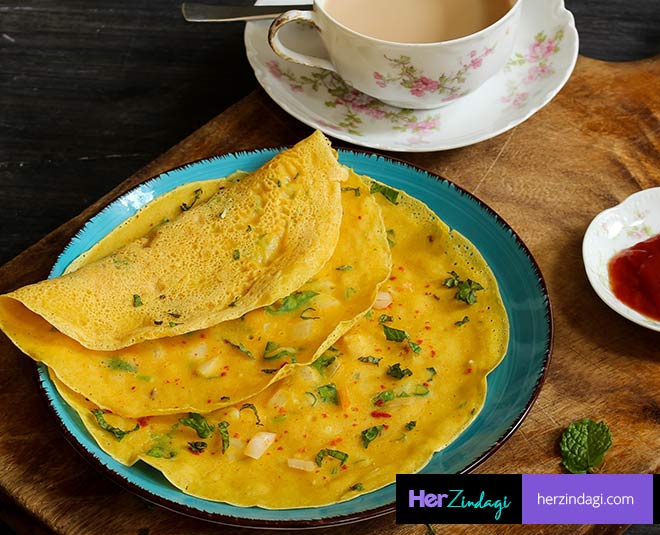 Ingredients
1/2 Cup Besan
1 Small Finely Chopped Onions
1 Small Finely Chopped Tomato
Few Chopped Coriander Leaves
1 Small Finely Chopped Green Chilli
1/4 Inch Finely Chopped Ginger
1/4 Tsp Ajwain Seeds
A Pinch Or 2 Of Turmeric Powder
Red Chilli Powder As Per Taste
Water For Batter As Required
Salt As Per Taste
Oil As Required
Method
Begin with making the batter by mixing together all the ingredients besides oil and water, together.
Now, start with little water and keep whisking it into the batter until the batter has the consistency you would need for the chillas. Make sure there are no lumps.
Heat a tawa but keep it on low flame.
Spread little oil on the thin pan.
Once it is medium hot, take a ladle of batter and pour on the pan.
With the back of the ladle, spread the batter.
Spread lightly, not like a dosa as we do not want this to break.
Cook on both sides until you feel it looks done.
Put little oil on the edges all around the chilla and cook till it gets golden brown.
Flip and now cook the other side.
Fold and serve chilla hot or warm with chutney or just like that.
Don't Miss: Make Your Own Batch Of Muesli At Home With This Recipe
2 Ingredient Banana Egg Pancakes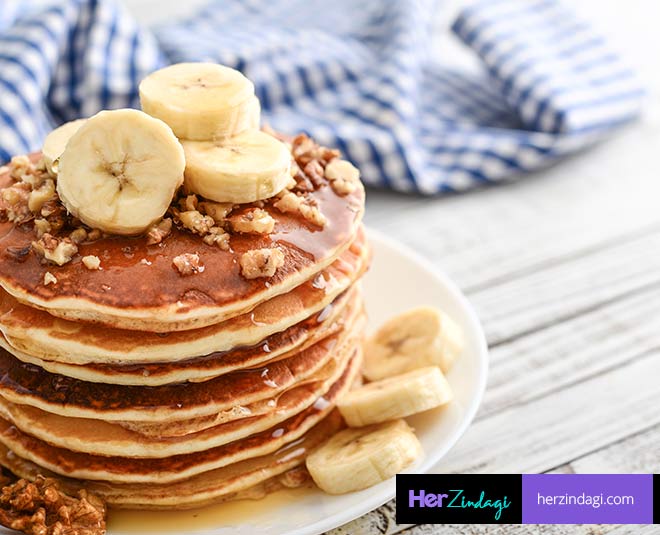 Ingredients
Method
Mash the bananas properly and whisk the eggs to make a paste.
Fry gently in a pan but keep it on low-medium heat and use very little oil.
Apple Yogurt Parfait
Ingredient
1 Cup Sweetened Applesauce
Sprinkling Of Nutmeg
1/2 Cup Granola
1 Cup Curd (Not Very Sour)
Method
Mix together all the ingredients besides the curd.
Make a bed of curd and take a ladle full of the mixture as per your liking and serve immediately.
So which recipe are you going to try next? Stay tuned to HerZindagi for more such recipes.