11-Year-Old Oviya Singh From Delhi Becomes The Youngest TEDx Speaker!
Meet the youngest Tedx Speaker Oviya Singh who also happens to be have won several accolades at public speaking. She is inspiring people from all walks of life to save the earth!
Oviya Singh, an 11-year-old from Delhi, has become one of the youngest Indians to give a TEDx Talk. She recently gave a TEDx talk at Jamia Millia Islamia. She talked about soil conservation and highlighted worrisome statistics about the global deterioration of agricultural soil quality.
"When I got the opportunity to deliver a TEDx Talk through PlanetSpark, I knew that the subject of my talk was going to be "Soil Conservation," she said. Among the aggravating factors of this potential crisis, she said, food wastage and population growth are among the most alarming.
About Ovia Singh And Her Achievements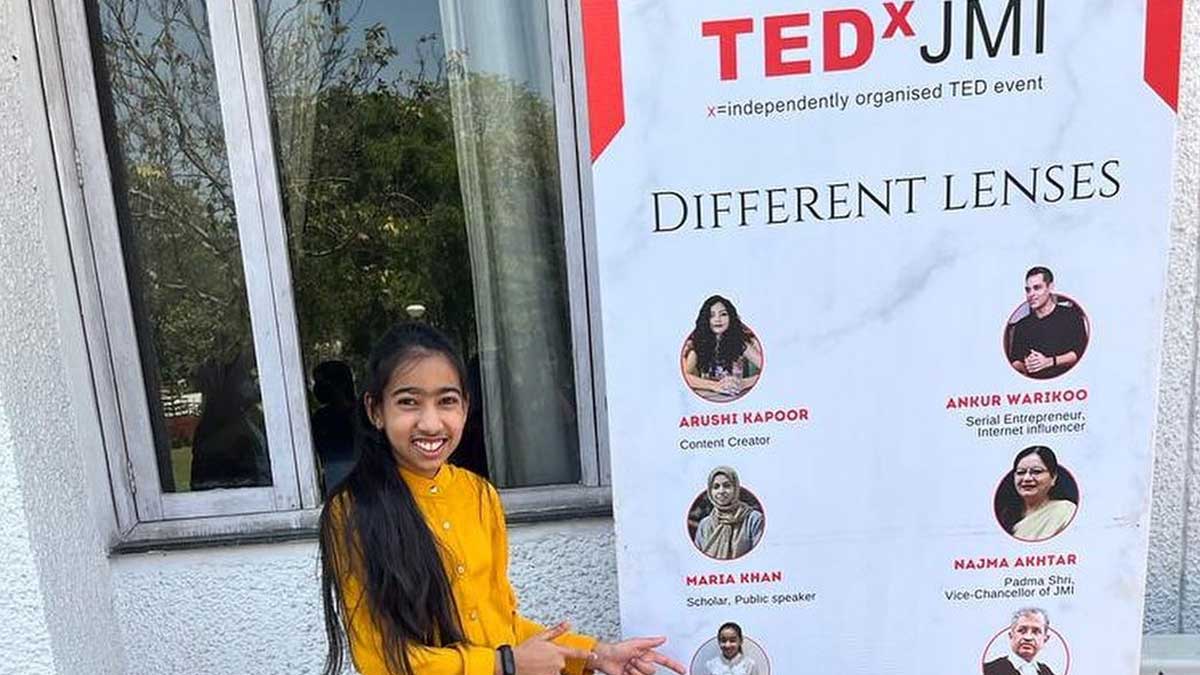 Oviya is a student at PlanetSpark, a communication skills learning platform. She has won several public speaking awards, including the 'Youth Spoken Fest,' the 'Podcast Challenge (2021),' the 'National Speech and Debate Tournament,' and the PlanetSpark Global Public Speaking Champion (2022).
Author Of Two Books
Additionally, Oviya has authored two published books. The first book is 'Living Life of Inspiration', which happens to be a collection of inspirational and life stories. The second book is called 'Rise, Poems Of Heat, Resilience, And Light,' which contains inspirational and motivational poems.
In addition to her involvement with PlanetSpark, she also has her own podcast titled "Go Out and Contour the World".
Don't Miss:Places In India That Turn More Beautiful At Night
A Young Inspiring Figure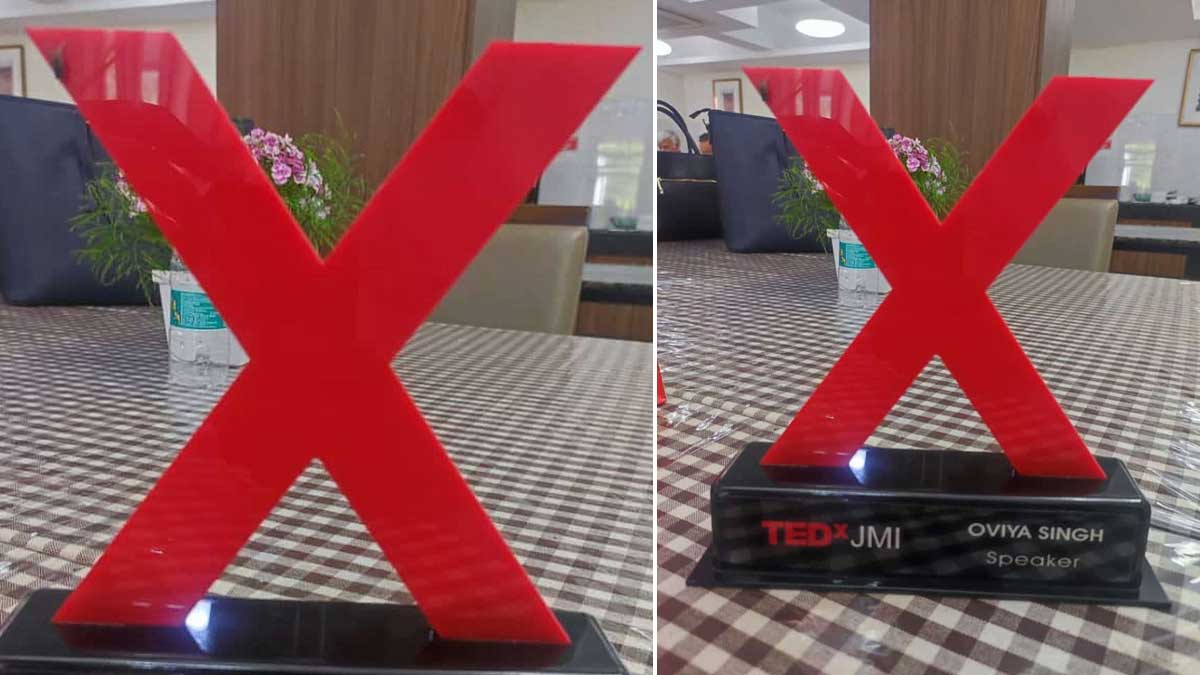 It looks like an 11-year-old is more interested and concerned about the problems of the world than the adults. Such a young girl holding such a solid understanding about the importance of soil is just praiseworthy. She is undoubtedly an inspiration to all of us, especially to the children her age. She will inspire many children to be more and more aware about the problems of the world that we live in!
Don't Miss:Better India: After Son's Death, Mother-In-Law Gets Daughter-In-Law Educated, Employed And Remarried
Oviya Singh TEDx Talk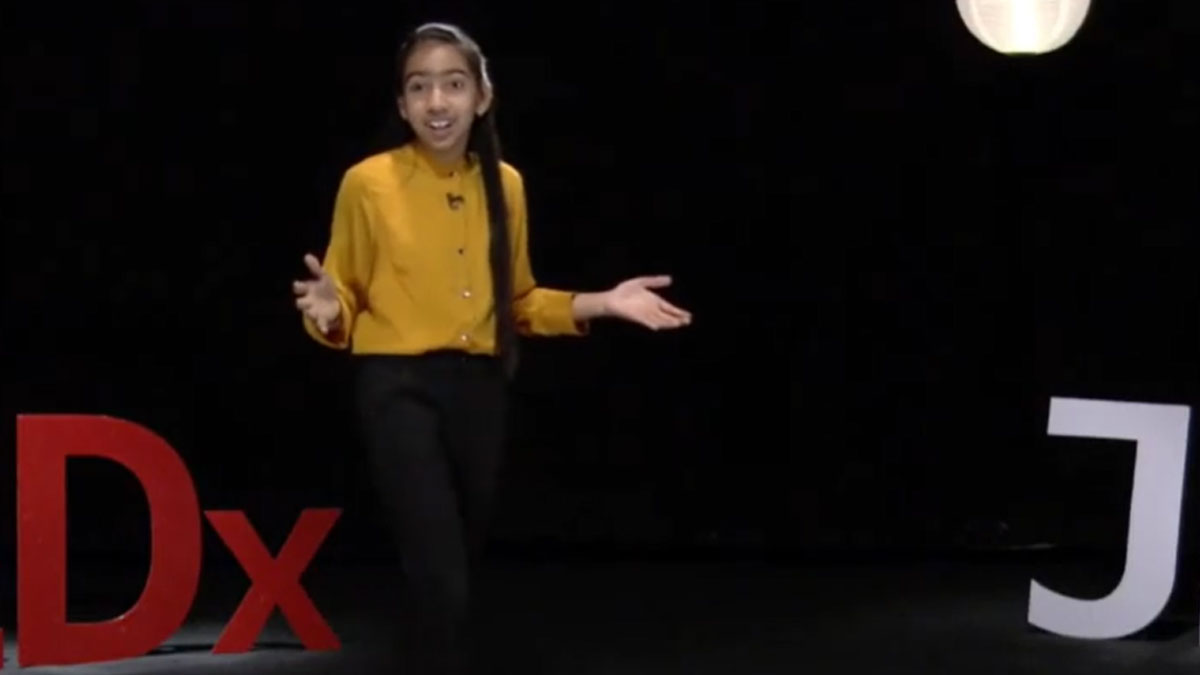 In her talk, she said "We are running out of food because we are running out of source of food, soil. And we got to act upon it. For agricultural soil to be cultivable it needs a minimal 3 to 6 percent of organic content in the soil. And by the way, rainforests have 70 percent of them."
She further said,"Globally 52 percent of agricultural land has already been degraded. Simply put, soil all over the world is tearing into sands which means in the upcoming years soil as we know could go extinct and turn into sand. In the next 20 years, 40 percent less food is expected for over 9 billion people and it also seems that the fruits and vegetables that we eat today have 90 percent less nutrients than what our parents and their parents grew up eating."
Furthermore, she told the audience, "Today 8 oranges has the same nutritional value as 1 orange back in the 1920s." She further made the audience aware about the importance of soil conservation. She also stated that it is the need of the hour to make people more aware about the importance of soil conservation.
If you wish to read more such positive stories, then do let us know by commenting on our Facebook and Instagram page.
Stay tuned to HerZindagi to read more such stories!