They say no one can understand your pain and struggles better than someone who has walked on the same path. We women go through so many issues on a daily basis. Be it doing house chores for countless hours, our dealing with taboos and stigmas surrounding body positivity, beauty standards and menstruation. To fight these, women need to come together and help each other.
Who Is Meenal Khare?

HerZindagi exclusively spoke to one such inspirational woman, Meenal Khare, who works with underprivileged communities in India. She is the Head of Operations of Sukhibhava Foundation, where she is following her passion to bring positive changes in society.
Talking about the same, she said, " My passion for climate justice and human rights led me from working in Australia with MNCs to consulting for purpose-led organisations, supporting their mission to scale sustainably," told Meenal to Hz.
Meenal Khare's Work Life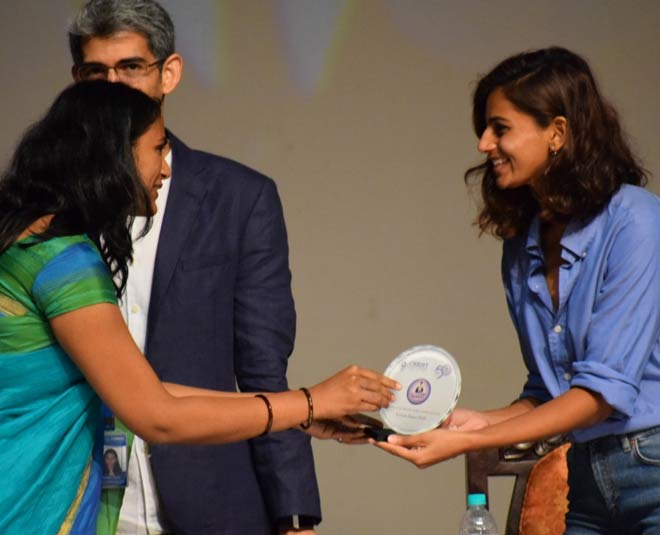 Besides leading her life in Australia, she always felt a deep connection with the communities, who have limited access to education, hygiene, healthy diet, etc. After she got involved with nonprofits and the WEF Global Shapers community, she realised her much-deeper connection with India.
She understood how simple Indian elements and the culture assisted in shaping her upbringing. Hence, Meenal moved to India. "I moved to Bangalore in 2018 to understand marginalised contexts and work with a social enterprise. So, that I could help in enabling women entrepreneurs in urban poor communities across Bangalore and Lucknow," she said.
Meenal Khare's Social Work
After beginning her work in India, Meenal understood that many women, girls and people who menstruate struggle to advocate for their rights and needs. It was clear that many have no access to information that is a must at puberty when young menstruators experience intense fear, shame and taboo (taboos around menstruation) around menstruation. That's when she joined Sukhibhava Foundation.
Don't Miss: Hz Exclusive: It's Time That We Celebrate Menstruation
"I joined Sukhibhava Foundation to normalise menstruation (Vastu tips for menstruating women) through reproductive health education and open dialogue with menstruators," told Meenal. Through the safe spaces created by Sukhibhava, Meenal has seen menstruators advocate for their needs.
This successfully resulted in increased access to healthcare, participation in school and dialogue around menstruation between adolescents. Not only them but also between husbands and wives, who hardly had any conversation around menstruation. "This was critical and inspiring steps towards a vision of reducing gender inequity in marginalised communities across India," concluded Meenal.
Don't Miss: Hz SheSpeaks: Breaking Stereotypes To Celebrating Womanhood, Here's How HerZindagi Marked Women's Day
Do let us know if you too have any inspiring story to share with us by commenting on our Facebook page. Stay tuned to HerZindagi for more such stories.