On January 14, 2023, Sania Mirza took to her social media accounts to announce that she was retiring from International Tennis. She said that the Australian Open would be her last. Mirza bid farewell to her career in Melbourne with teary eyes.
Emotional Speech At Australian Open
Image Courtesy: Instagram/mirzasaniar
Mirza gave a disclaimer that if she would cry in the midst of her speech, it would be happy tears. She congratulated all the opponents and said it was their moment, and she did not want to take it all away.
The sportswoman completed her Grand Slam journey by finishing as a runner-up alongside Rohan Bopanna in the Australian Open. She told her opponents that they played well and deserved to win.
She said she would be playing a couple of more tournaments but pointed out that she started her professional journey in Melbourne.
The 36-year old athlete added, "It started in Melbourne in 2005 when I played Serena Williams in the third round as an 18-year-old, and that was scarily enough 18 years ago."
View this post on Instagram
Mirza said she had the privilege to come back on the ground and win games one after the other. She participated in many tournaments and played some of the greatest finals in the crowd.
"Rod Laver Arena has really been special in my life, and I couldn't think of a better arena to finish my career in the Grand Slam. Thank you so much for making me feel at home here," the sportswoman said.
Mirza said she had played her first-ever mixed doubles with Rohan when she was only 14. Together they won the national game. She played the Australian Open 2023 with him and said she could not have found a better person than him to finish her Grand Slam career. While thanking Bopanna, she called him her best friend and one of her best partners.
"To play the final, obviously, we couldn't get over the line, but there is no better place and person for me to finish my Grand Slam career with," Sania Mirza added.
Don't Miss: Indian Women's Cricket Team Beats England To Win U-19 T20 World Cup
Sania Mirza's Son Was Present At Australian Open 2023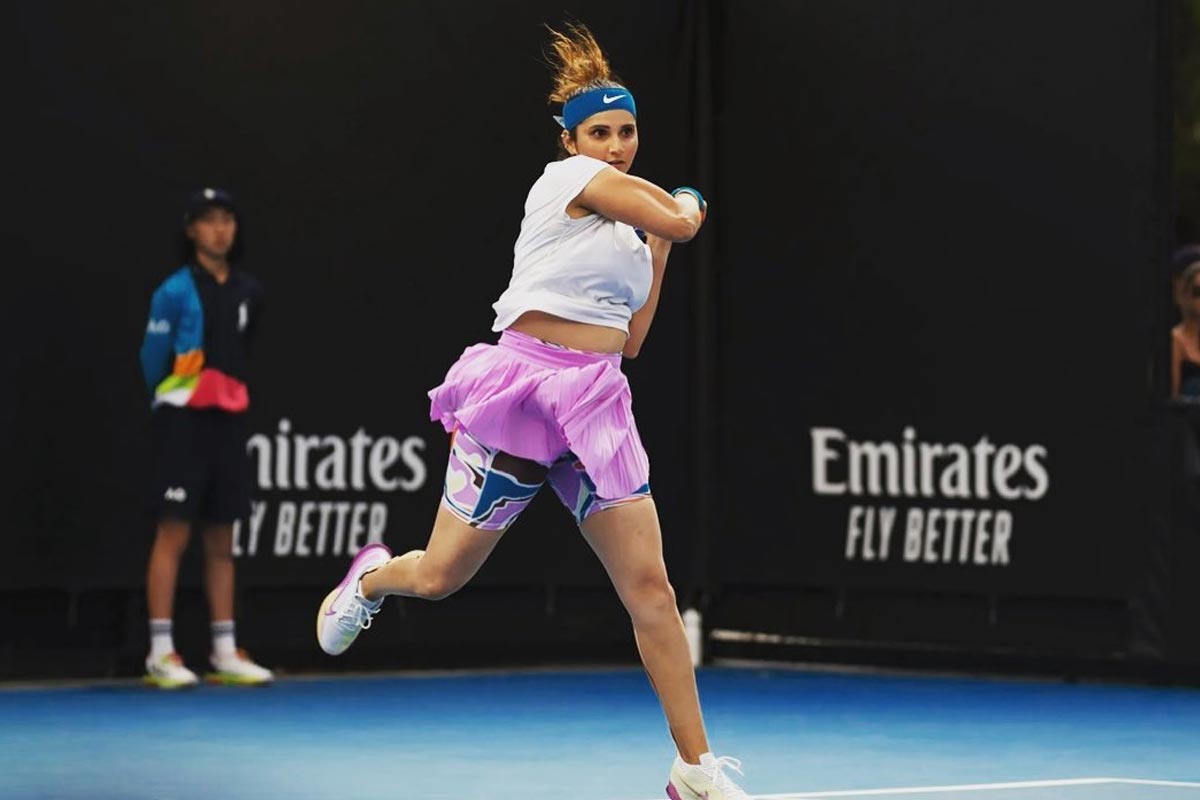 Image Courtesy: Instagram/mirzasaniar
Mirza's son, Izhaan, came to see her mother finish her Grand Slam career at Australia Open 2023. Some of her friends and family members were also present there to witness the grandiosity of Sania Mirza, her 'last dance' and her passion for tennis.
The sportswoman added, "I never thought I would be able to play in front of my child in a Grand Slam final, so it's truly special for me to have my four-year-old here and my parents here, and Rohan's wife, my trainers, my family in Australia who made me feel like a home away from home."
Lastly, Mirza continued, "It has been truly special, and I wouldn't have achieved anything without you all," she ended her speech.
View this post on Instagram
Don't Miss: 5 Indian Sportswomen Who Created History
Despite being a mother, Mirza never stopped being the country's pride. She continued to win medals and make everyone proud. The 36-year old athlete is an inspiration to young girls who look up to her. She had been a powerhouse of talent when it came to representing India on global platforms.
She fought her lows with grace and emerged victorious in every fight. Sania Mirza is an icon. We are sure that she will continue to make India proud with whatever she does in future.
Warm Welcome In Dubai
View this post on Instagram
Sania Mirza lives in Dubai. When she returned home after the Australia Open 2023, she received a warm welcome from her family and friends. She captioned the post, "When you come home to this and realise you have the best friends and family in the world."
Her house was decorated with balloons, friends greeted her with bouquets, food was set on the table, and Mirza cut the cake with her son.
As she retires from International Tennis, we thank Mirza for all she has done for the country. We are proud of her and wish her the best in future endeavours.
Did you like this article ?