Talk of the most successful women entrepreneurs in India and we can't miss talking about Roshni Nadar Malhotra. Recently, the businesswoman was listed among the 25 women business leaders who showcased great leadership during the COVID-19 pandemic.
38-year old, Roshni Nadar Malhotra is the chairperson of HCL Technologies. Earlier this year, she became the first woman to head an Indian IT company. Read on to know more about her journey, her story of success.
The Beginning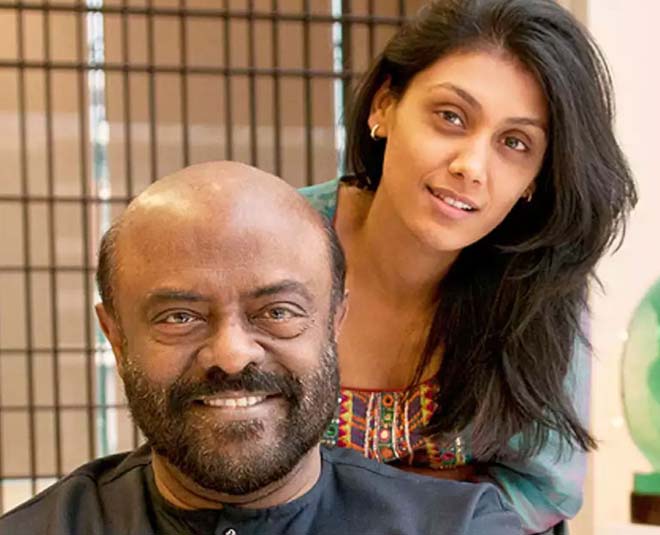 Roshni Nadar is the only child of tech magnate Shiv Nadar, founder of HCL Technologies. Roshni did her schooling from Vasant Valley School. Later, she went to the Northwestern University for a degree in Communication. She holds an MBA degree from Kellogg University. She started off her career as a news producer in the UK. However, she joined her father's business at the age of 27.
A year after joining HCL, she became the executive director and CEO of HCL Corporation. Interestingly, Roshni Nadar Malhotra had no interest in tech. She is a trained classical musician and a Yoga enthusiast. Her focus from communication shifted to technology when she realised she can't make it big without managing a business. She then returned to India and started to work on the family business. Though Roshni Nadar never was inclined towards technology, her strategic decisions in the treasury, risk management, and governance helped HCL grow better.
Working Towards Education
Before joining HCL, Roshni Nadar served as a trustee of the Shiv Nadar Foundation which runs a non-profit Sri Sivasubramaniya Nadar College of Engineering in Chennai.
The Shiv Nadar Foundation works towards building the nation through education. Roshni Nadar also heads VidyaGyan, which is a leadership academy for economically underprivileged, rural students from Uttar Pradesh. Her leadership academy focuses on nurturing future leaders from rural India.
Wildlife Conservationist
Roshni Nadar is also very passionate about wildlife and conservation. She established The Habitats Trust in the year 2018. Her foundation works to protect India's natural habitats and its species. The mission is to create and conserve a sustainable ecosystem through different partnerships and collaborations.
Don't Miss: Here's How One Of India's Most Powerful Woman, Kiran Shaw Made It To The Top
Achievements Through The Years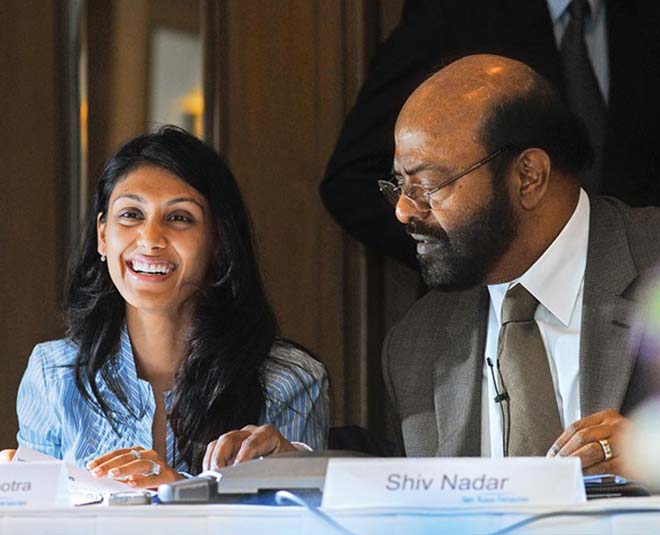 Roshni Nadar has won many awards in the past for achieving so much on the professional front. She won the Young philanthropist of the Year by NDTV in the year 2014. She was on the list of the World's Most Innovative People Award by the World Summit on Innovation & Entrepreneurship in the year 2015. In the year 2017, she was Vogue India's Philanthropist of the year. Recently, she was announced among one of the top 25 most successful businesswomen of India.
Don't Miss: Zia Mody: Career To Balancing Family Life, All You Need To Know About This Unstoppable Powerful Woman
Mantra Of Success
In an interview, Roshni Nadar shared her success mantra. She said, "Know your strengths and weaknesses, carry people with you".
Personal Life
Roshni Nadar got married to beau Shikhar Malhotra in the year 2009. Roshni met Shikhar through some common friends around 10 years before they tied the knot. They were in a relationship for 7 long years before they got married. Her husband, Shikhar Malhotra was earlier working with Honda but after their marriage, he joined HCL and is now working as the Vice Chairman of HCL Healthcare. Roshni Nadar Malhotra and Shikhar Malhotra are parents to two sons - Armaan and Jahaan.
Women like Roshni Nadar are clearly breaking barriers. Want to read more such inspiring stories? Share with us! For more such stories, stay tuned.