She is a force to reckon with, an inspiration for many and a powerful woman who for sure gives many of us career goals. Zia Mody may be the daughter of Soli Sorabjee, a former Attorney General of India but she has a standing of her own.
This mother of three has also featured on the Forbes' list twice and is recommended for Security Law, Project Finance, Private Equity, and M&A as per the RSG India Report, 2017. Here is a brief low down on her from her career to her personal life balance with a few interviews and speech excerpts from different platforms that reflect her thoughts and beliefs.
Zia Mody is the founding partner of one of India's top law firms called AZB & Partners. This corporate attorney is well known for her contributions to the legal world not just in India but on foreign shores as well.
Education
Zia Mody has done her schooling at Elphinstone College, Mumbai and then she went on to study law at Selwyn College, Cambridge. She received her Master's degree from Harvard Law School and passed the New York State Bar examination, qualifying to become an attorney in the state of New York. For 5 years she worked at Baker & McKenzie there and it was in 1984 when she started her own practice in Mumbai.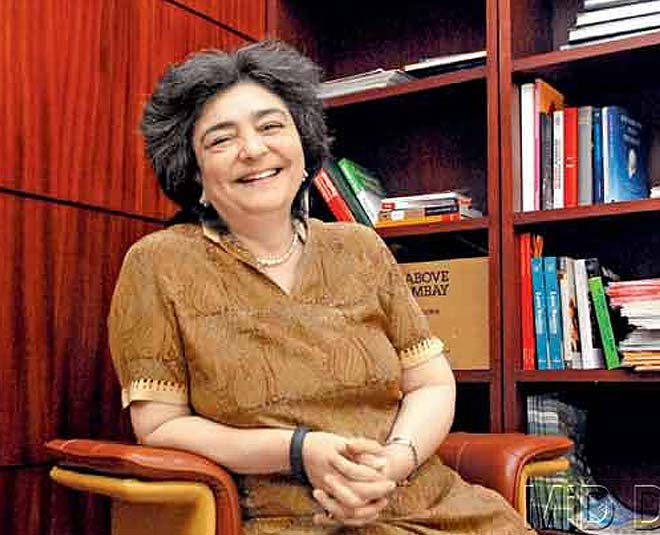 Yes, she did have a background of law due to her father. She was just 9 when seeing her father she decided that law is what she wants to do as her profession. After studying and working for a brief 5 years in the U.S, she came back to India and was certainly very excited when Manmohan Singh opened the economy and a lot of multinational companies started pouring in.
Work-Life
Zia has a heavy C.V. She has worked with Reliance Industries, Tata Group, Vedanata Group, Aditya Birla Group and G.E among others and she also advises large private equity houses which includes Bain Capital, KKR, and Warburg Pincus.
As of now, she is the Deputy Chairman and as Director of the Hong Kong & Shanghai Banking Corporation, Hong Kong and is also a member of the Governing Board of the International Council for Commercial Arbitration (ICCA).
Hang on, there is more. Zia Mody is also a member of the CII National Council and a designated Foreign Arbitrator in the Panel of Arbitrators of China International Economic and Trade Arbitration Commission (CIETAC). She was also one of the panelists on the expert committee set up by the Law Commission of India on 'Amendment to the Arbitration and Conciliation Act, 1996' which was responsible for reviewing the provisions of the Act in view of the several inadequacies observed in the functioning of the Act (2014) and a member of the Reserve Bank of India Committee on Comprehensive Financial Services for Small Businesses and Low-Income Households.
If you thought that was it, well Zia did not stop here. She is also a member of the Godrej Committee on Corporate Governance which was set up by the Ministry of Corporate Affairs (2012) and the World Bank Administrative Tribunal, Washington D.C. (2008-2013).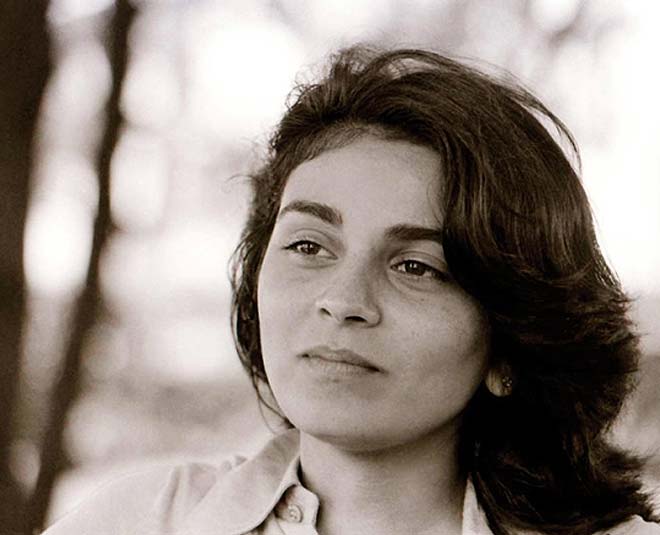 She has been the Vice President and Member of the London Court of International Arbitration (LCIA) (2010 -2013) and as the Deputy Chairman and Non-executive Director of HSBC Asia-Pacific Board.
Speaking about her, one of the richest men in the world, Mukesh Ambani told Fortune India, that she is "much more than just a lawyer," and shared that he has dealt with Mody for at least 20 years now. He added that Zia has "the ability to distil a business issue and offer an integrated global, social, and sustainable view. And she's blunt about it."
Cyrus Mistry, the chairman of Tata Group shared that her "accessibility round the clock is a huge value-add—and something that no one should ever take for granted from their lawyers."
Personal Life & Work-Life Balance
Married to Jaydev Mody, a business tycoon, the chairman of Delta Corp, Zia lives in Mumbai and has three daughters, Anjali, Aarti and Aditi.
Being a wife and mother of three, life is not easy for most women as they play so many roles. Women are expected to be Goddesses with several hands and be perfect at multitasking.
Zia Mody said in an interview that "Being a woman, success is not easy and being a mother of three children, I know how multitasking can be so challenging. I got all my motivation from the women in my life, my mother-in-law, sisters-in-law and my own mother".
Don't Miss: The First Woman Chef Of Kerala: Glad To See More Women Explore Hotel Industry
At a conference, Mody also acknowledged the fact that most people do not accept it. She shared that it "may not be possible for women to achieve a perfect work-life balance, but a slight change in perception can help. I really think we can have it all if we can conquer the sense of guilt for trying to make it."
Don't Miss: These Are Top 50 Most Powerful Women Entrepreneurs Of India You Need To Know About
"Adjust it; don't overdo it. Have infrastructure that works for you, save time by not doing things you are not supposed to, and basically trying to do the best you can. The end result is a proud parent, a proud leader, and proud children, who will grow up. So, it's just a matter of how to get better at it," she added.
India is sadly a patriarchal society where women come last as per many mindsets. Speaking of one such incident Zia Mody too had her brush with society's patriarchal mindset, which she shared at a gender conference in Mumbai. She shared: "I will never forget this incident. I was in the hospital, having just delivered my third daughter and since there was no private room, I was sharing one with a few other women. There, I met a Kashmiri lady, who started crying when she heard that I had a third daughter. That was the most depressing hour. I screamed at my husband for not getting me a private room," she added.
India is full of women like Zia who have broken stereotypes and not had that herd mentality. No matter whose daughter or wife you are, the main question we should always ask is who are we without those tags?
Stay tuned to HerZindagi to know more about such powerful women our country has.