23-year-old, Revathi Veeramani from Sakkimangalam village in Tamil Nadu's Madurai district will be living her dream at the Tokyo Olympics starting 23rd July. The sprinter is a part of the mixed relay team.
Revathi's journey to making it to the Olympics hasn't been a smooth one. The athlete suffered tough conditions at a very young age. She lost her parents when she was as young as 7.
Getting The Ticket To Tokyo Olympics
Revathi Veeramani won 200m silver in the Federation cup in 2019. She then won 400m races at Indian Grand Prix 5 and 6. She was at number 3 at the National Inter-State Championships with a timing of 53.71 seconds behind Priya Mohan and MR Poovamma. The Athletics Federation of India called for a selection trial to pick women for the mixed 4*400m relay event at the Tokyo Olympics. Revathi topped it with a timing of 53.55 seconds.
When Revathi Veeramani first got to know that she was confirmed for the Tokyo Olympics, she couldn't believe it. In an interview with a national daily, she shared, "I went blank for some time and my entire journey flashed before my eyes."
Brought Up By A Daily Wage Worker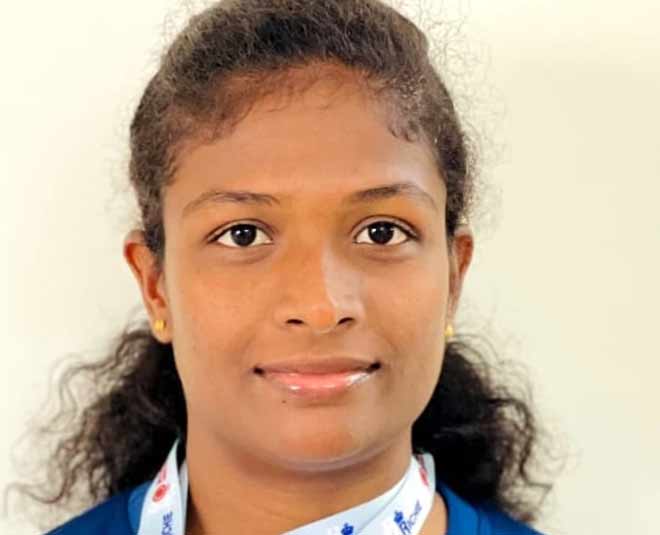 Image Courtesy: hindustantimes.com
Revathi Veeramani was 7 years old when she lost her parents. In an interview with PTI, Revathi recalled that her father had some stomach issue because of which he died and her mother passed away of brain fever a few months later.
She and her younger sister were then raised by her grandmother, Arammal who is a daily wage worker. In the interview, Revathi Veeramani shared that their grandmother used to work in the farms for other people to raise them.
Revathi Veeramani also shared that a lot of their relatives told their grandma to put the two girls at work but she refused and ensured that the young girls complete their education.
Don't Miss: Tokyo Olympics 2021: All You Need To Know About Seema Punia Antil, The Discuss Thrower
Her Talent Was Gauged At School
According to a report by Indianexpress, it was a coach, K Kannan at the Sports Development Authority of Tamil Nadu who first saw her running talent.
Though her grandmother was initially hesitant of allowing her to follow her passion for running, Revathi's coach convinced her and helped her get a seat and hostel accommodation at the Lady Doak College, Madurai.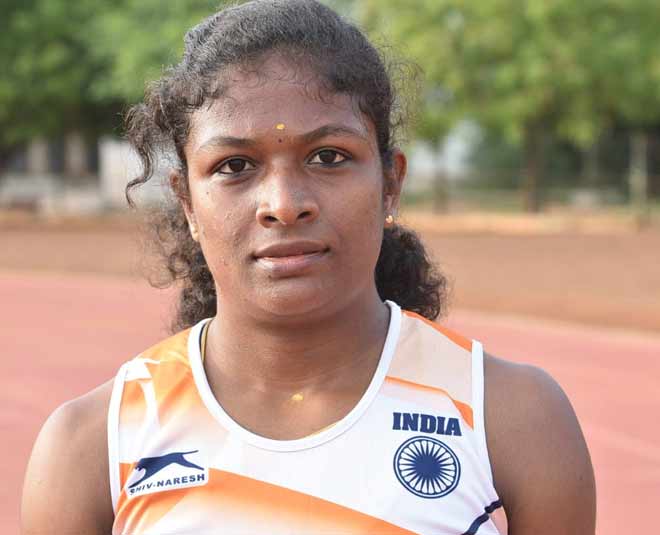 Image Courtesy: digitaloceanspaces.com
Revathi Veeramani ran at a lot of college meets, national junior championships in Coimbatore in the year 2016. Her coach, K Kannan ensured that she got enough diet and other requirements.
Don't Miss: Meet Kamalpreet Kaur, India's Discus Throw Record Holder Who Has Made It To Tokyo Olympics
For 3 years, from 2016 to 2019, she trained under her coach and got selected at NIS in Patiala. After coming to Patiala, her coach told her to shift to 400m, for which she won a couple of events with her timing.
She used to run barefoot because buying a pair of shoes was more like a luxury for her family and they couldn't afford it. In an interview, she shared that her coach got her shoes, and with time she learned to run with them.
In an interview with the Indianexpress, Revathi Veeramani shared, "Kannan sir had told me that I should one day represent the country in the Olympics and things are happening quickly. It was a dream come true but not I expected coming true so quickly." "I will do my best in the Olympics and that is what I can assure," she added.
They say nothing comes easy and Revathi Veeramani's journey to the Olympics is proof of it. Tell us your thoughts on Revathi's inspiring journey to the Olympics on our Facebook page. For more stories on the Tokyo Olympics, stay tuned!