It is National Girl Child Day today and this is one day that is celebrated every year to spread awareness among people about the inequalities women face in society. We thought of taking you through the journey of some popular women celebs who went against their families to fulfill their dreams. They struggled a lot to finally reach where they are today.
One of the World's finest boxers, Mary Kom is an inspiration for all. Mary Kom loved watching Mohommad Ali boxing on TV ever since childhood and she developed an interest in boxing. However, her family didn't want her to box. However, Mary Kom didn't change her mind. She started training for boxing and has won a couple of National Awards in her career. She is the only woman to bag the title of World Amateur Boxing Champion 6 times. She also has a Bollywood biopic made on her life where Priyanka Chopra was seen playing her role.
Kangana Ranaut, one of the most loved actresses of Bollywood has a huge fan base today. But do you know she was an unwanted child? In a couple of interviews, Kangana Ranaut has talked about being an unwanted child. She said, "My parents had a child before Rangoli, who died within 10 days of his birth. He was called Hero. My parents couldn't emerge from the loss of that baby boy. But then Rangoli happened and she was taken care of, there was a huge celebration." "But when I was born, my parents, my mother especially, couldn't come to terms with that fact that they had another baby girl. I know these stories in detail because every time a guest visited, or there was a gathering, they repeated this story in front of me that how I was the unwanted child," she added. Ever since childhood, Kangana Ranaut had interest in acting but her parents were against her dream. However, she didn't give up. She made her debut with the movie Gangster and never looked back. She will soon be seen in Ashwiny Iyer Tiwari's Panga.
Don't Miss: Captain Tania Shergill To Lead Men In Army Day Parade, Makes History!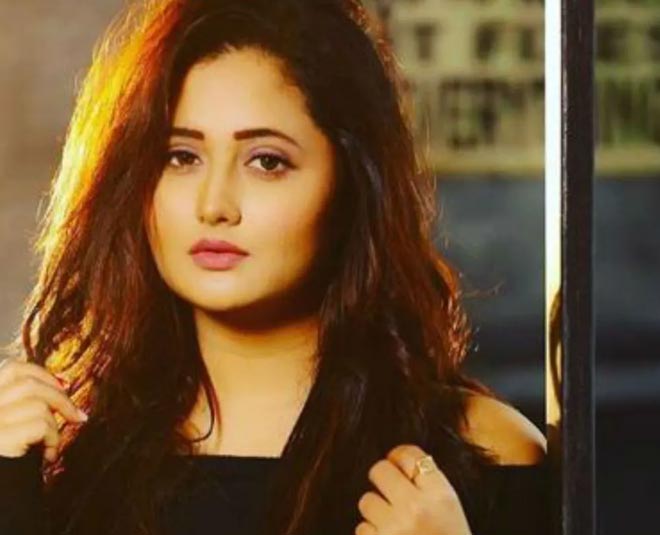 Rashami Desai, who is one of the most popular faces of the telly world also passed through a dark phase in her life. On the Bigg Boss show during a special episode, Rashami Desai talked about her past. She said, "I belong to a poor family, rather belonged to. I was often taunted for being a girl and my mom had to struggle a lot. "Kaha ladki paida ho gayi, bahut manhoos hai, iski wajah se paise kam hote hai." "Even my education was questioned and I began feeling that it was a crime to be a girl," she added. Things got so difficult for Rashami that she ate poision once. She said, "That is when I committed a mistake, I ate poison and called up my aunt to tell her. I did not know my worth, I just knew I am a girl and a burden on my family. I was admitted to a hospital and came out fine soon. Ever since, a lot of people tried to break me, irritate me but I never gave up."
Don't Miss: Top 5 Female Actors Who Struggled To Make It In Bollywood
Shehnaz Gill is a popular face of the Punjab industry. She is currently winning hearts with her game inside the Bigg Boss house. However, things were never smooth for Shehnaz. Shehnaz had serious issues with her family and reportedly stays alone now. While chatting with housemate Vishal Singh, she once shared, "Pehle nahin tha, ab sahi hai. Ab main jaoongi na, sabse pehle ghar hi jaoongi. Pehle main hi naaraaz ho gayi thi aur khud hi chali gayi thi naraazgi ke baad." Shehnaz Gill didn't even complete her college studies. She told Vishal, "Third year complete hi nahin kiya maine. Industry main aa gayi. (I did not complete the last year of my education as I came into this profession)."
You know her as Bollywood's Item Girl but she has come a long way. Rakhi Sawant's journey to the glitzy world of Bollywood hasn't been easy. Rakhi Sawant belongs to a poor family and she saw days where the entire family had to struggle everyday to get one meal. Ever since childhood, Rakhi Sawant had a lot of interest in dancing but her family didn't allow her to dance. Once her uncle cut her hair so that she couldn't perform dance. She was beated up badly everytime she practiced dance. Rakhi Sawant went against her family and left her home to fulfill her dream. Rakhi Sawant had to go through a lot of rejections before she got a break finally. Rakhi Sawant announced her wedding with UK based businessman Ritesh recently.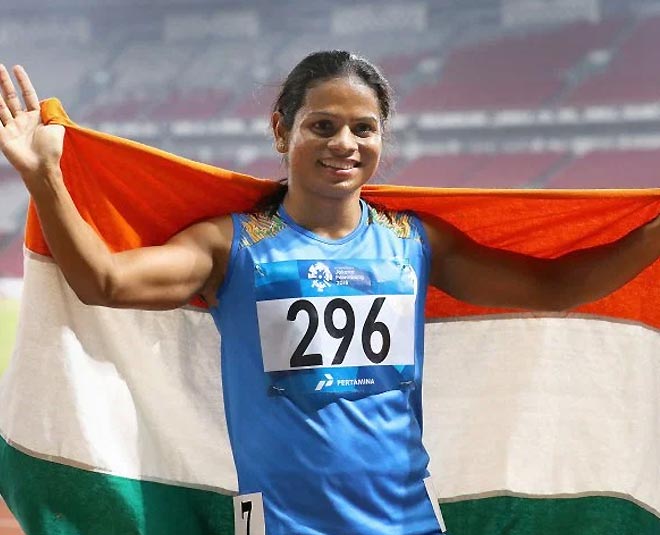 Sprinter Dutee Chand is a national record holder and having a tough time ever since she openly admitted about her same-sex relationship. 23-year-old Dutee Chand is in a relationship with one of her relatives. She said, "I am having a relationship with a 19-year-old woman from my village for the past five years. She is studying B.A. 2nd year in a Bhubaneswar college. She is a relative of mine and whenever I come home, I spend time with her. She is a kind of soul-mate for me and I want to settle down with her in future." While her parents didn't object her relationship, her elder sister has threatened her. She said, "My eldest sister kind of wields power and authority in my family. She has thrown out my elder brother from home because she does not like his wife. She has threatened me that same will happen to me. But I am also an adult who has individual freedom. So, I decided to go ahead with this and make it public."