How difficult do you think is for women to build their own empire? Well, for one who is determined and has the fire inside her that keeps her driven towards her dreams, building an empire of her own is definitely not that hard. And we have not one but many examples to prove this fact. When one has her goals set and clear, one can easily derive a path that leads to their destination and that is how it becomes easy for goal-oriented people to achieve their dreams. Here are two women who rose from modest background s to accomplish their targets and build an empire, a world of their own.
We were in conversation with Ishu Shiva and Bhagwati Parihar let us take you through what we talked to them.
About Ishu Saini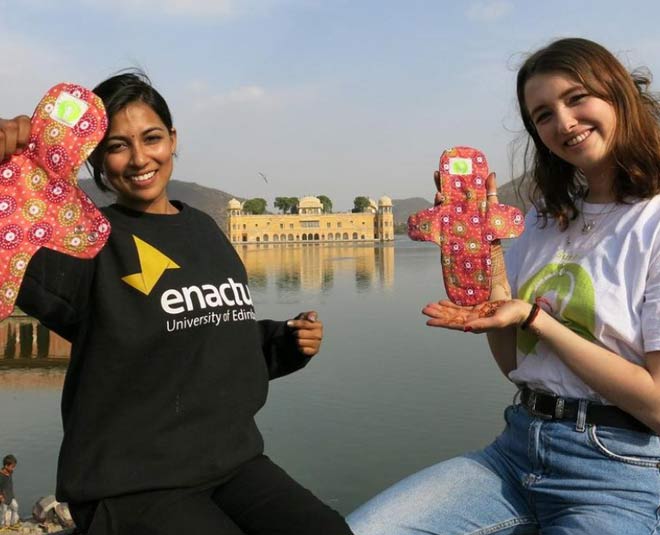 Ishu hails from Jaipur, Rajasthan, and is currently a part of the healthcare industry. She founded her company that caters to the needs of menstruating women and guides people about the hygiene standards that need to be followed.
Her company, Sanitree's mission is to work in a sustainable, collaborative, and ethical way. Sanitree's vision is that menstruation becomes an experience that is empowering for people and kind to the planet and to make reusable sanitary pads that are also eco-friendly.
About Bhagwati Parihar
Bhagwati Parihar is the founder of Nakshatra Fashion. Nakshatra fashion is the one-stop solution that serves all your fashion requirements. Bhagwati was very inclined towards building a platform for all your fashion needs and with the right attitude, and hard work she successfully did it.
Here's What We Asked Them
All these years, women have achieved new heights. However, many still have a notion that women can nowhere compete with men when it comes to leadership- what are your thoughts about it? Do you think it will all begin to change in the coming years? How long will we have to wait for people to finally celebrate the success of a woman?
"Leadership is about qualities and attributes first, and then gender. There are indeed many traits that women are better at, like people management, empathy and patience, and we need to embrace them. I come from a typical Marwari family in Rajasthan, where veiling is still practiced, but it was the
support from my husband and my mother-in-law that enabled me to run and grow my business. Meeting many other such women entrepreneurs through different programs was an encouragement – that we are already taking steps in the right direction, and there are bound to be more women in leadership. And this will inspire young girls and women too!", said Bhagwati Parihar founder at Nakshatra Fashion.
Don't miss: Here's The Story Of BC Aunty -Snehil Dixit Mehra- Your Teacher From The Lockdown Classes
"Often, my potential as a leader has been doubted and questioned, but I do not allow that to get in my head, and I use that as a driving force to keep myself motivated. Slowly, things are changing, though, because there is a huge wave of awareness and empowerment around women entrepreneurs and leaders.
Now, providing all-round support, be iinfrastructurally through technical skills, funding, etc., or moral and solidarity support, things are changing slowly but surely. The thing is that deep down, everyone knows that women are great leaders, the patriarchal conditioning raising us as "multi-taskers" has increased our potential in leadership. Celebration of women's success is already happening, but it needs to be ongoing and never-ending!" replied Ishu Shiva, Managing Director, Sanitree.
Don't miss: HZ SheSpeaks: Dream Chasers Who Danced To Their Own Beats
The two entrepreneurs have been given a platform by Her&Now, which has been developed to empower Women Entrepreneurs. It has been implemented by GIZ, on behalf of the German Federal Ministry for Economic Cooperation and Development (BMZ), and in partnership with the Government of India's Ministry of Skill Development and Entrepreneurship (MoSDE).
If you liked reading this article then stay tuned to Her Zindagi for more such inspiring stories of women.
(Image Courtesy: Sanitree Instagram)