The word 'power' is often associated with men. For the longest of time, the world believed on the notion that it's the men who run the world. But we all know it is only a woman who holds the capacity to nurture and to also assist everyone in growing together.
We are not just talking about her family, but noted empires that are making the world a better place to live. Therefore, it becomes significant that we celebrate at least some by recognising them and their work. Check out Fortune India's list of India's most powerful women in business, who are not just shaping the lives of people around them, but even yours and mine!
1 - Nita Ambani, Non-Executive Director, Reliance Industries, Co-Owner, Mumbai Indians
The 57-year-old entrepreneur is handling two successful brands with utter grace and elegance. Under her guidance, Mumbai Indians won not one but four tournaments.
2- Zia Mody, Co-Founder, Azb & Partners
At the age of 64, Zia Mody is one of the most noted corporate lawyers in India. She has changed the outlook of industries like Reliance Industries Limited and Yes Bank.
3- Kiran Mazumdar-Shaw, Executive Chairperson, Biocon
During the current pandemic of the novel coronavirus, Biocon under Kiran Mazumdar-Shaw's guidance made significant contributions.
4- Suneeta Reddy, Managing Director, Apollo Hospitals Enterprise
We all are aware of Apollo Hospitals, one of the biggest hospital chains that is thriving under the leadership of Suneeta Reddy.
5- Renu Sud Karnad, Managing Director, HDFC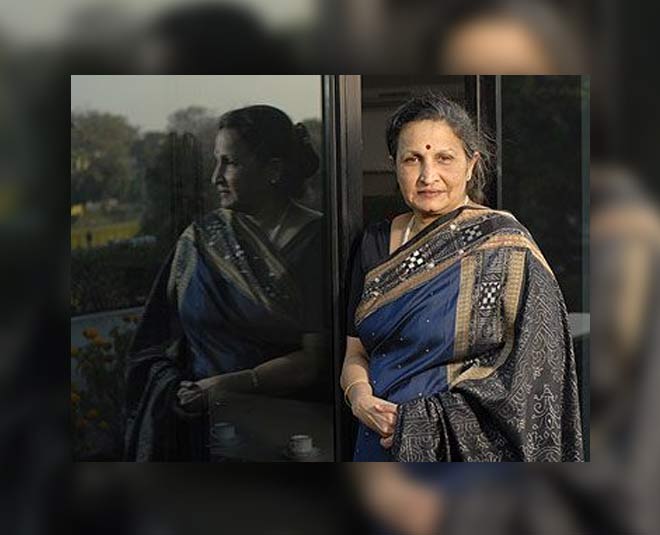 At the age of 68, Renu Sud Karnad has managed to make HDFC a success even amid the pandemic, when others had a hard time surviving. Thanks to her vision and smart decision-making capacity.
6- Samina Hamied, Executive Vice Chairperson, Cipla
When we talk about making the world a better place to live, we definitely got a lot to thank Cipla. The company under the chairmanship of Samina Hamied made medicines for bird flu, swine flu, or the Anthrax scare.
7- Vinita Gupta, Ceo, Lupin
We know we have been making a huge impact in the global market, especially when it comes to medicine and health. Undoubtedly, credit goes to companies like Lupin and leaders like Vinita Gupta.
8- Kalli Purie, Vice Chairperson, India Today Group
Kalli Purie has changed how media giants like India Today Group use to function by making her firm digital. The company is now enjoying massive success.
9 - Ashu Suyash, Managing Director And Ceo, Crisil
She believes that impactful guidance can make a firm successful, just like Ashu Suyash has navigated Crisil towards massive growth.
10- Roshni Nadar Malhotra, Chairperson, HCL Technologies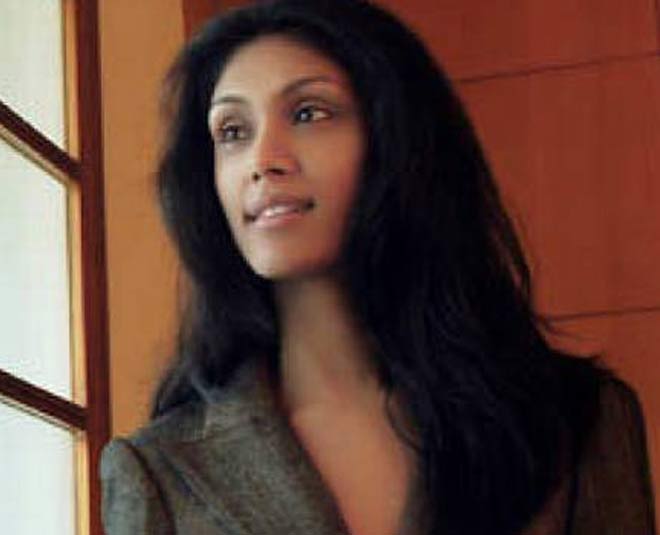 At the age of 39, she is the chairperson of the $10-billion IT services company, HCL Technologies. She is not just the daughter of founder Shiv Nadar, but a strong woman with dynamic thought-process.
11 -Renuka Ramnath, Founder and CEO, Multiples Alternate Asset Management
The 58-year-old has successfully raised many funds exceeding $600 million for global institutions to help firms during the post-COVID situation.
12 - Arundhati Bhattacharya, Chairperson and CEO, Salesforce India
Former SBI chairman, she now is heading Salesforce, a firm that specialises in CRM software.
13 - Zarin Daruwala, CEO, India, Standard Chartered Bank
Under her guidance, one of the biggest foreign banks in India was able to get over their losses and enjoy financial turnaround.
14 - Kaku Nakhate, President and country head-India, Bank of America
By heading Bank of America for more than 10 years, she was able to help the company grow constantly. She also is the longest CEO of any foreign bank.
15 - Mallika Srinivasan, Chairman and MD, Tractors and Farm Equipment (TAFE)
Though she gave up her post last year, she helped the company to enjoy massive success for many years. However, her company was reported among the hardest hit during COVID-19 induced lockdown.
16 - Isha Ambani, Director, Reliance Jio Infocomm and Reliance Retail Ventures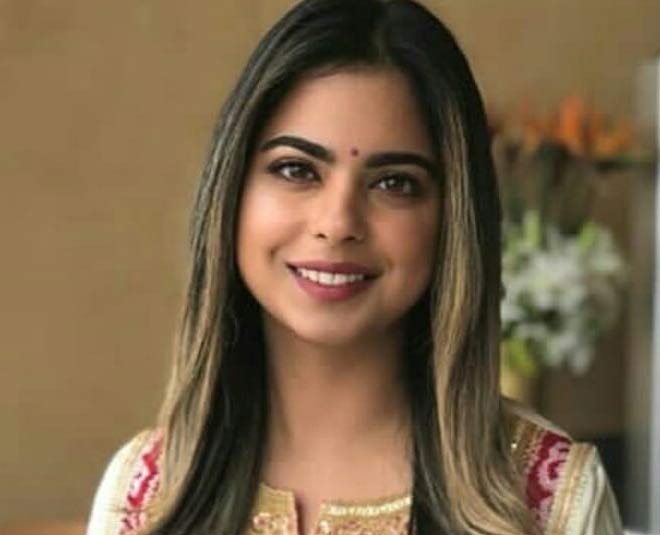 At the age of 29, she is carving her place in the empire that she inherited from her parents. A student of Yale and Stanford, she successfully raised billions of dollars for Reliance Retail Ventures Ltd (RRVL).
17 - Shobhna Bhartia, Chairperson and editorial director, HT Media
Just like many other media firms, the pandemic had a huge impact on HT media and they faced huge losses. Despite all this, her company is still managing to stand tall.
18 - Nivruti Rai, Country Head, Intel India, vice president, Data Platforms Group, Intel
Her work to help the country amid the current pandemic of the novel coronavirus is notable. She closely worked with the government and other industries to bring high-impact technology-led initiatives.
19 - Ameera Shah, Promoter and MD, Metropolis Healthcare
Amid the current health crisis, her firm trained a large number of people at an early stage to help the country manage the situation in the best possible way.
20 - Falguni Nayar, Founder and CEO, Nykaa
Under her guidance, the Indian e-commerce company Nykaa is enjoying a meaningful growth and customer retention of about 75 per cent.
21 - Nisaba Godrej, Chairperson, MD, and CEO, GCPL
One of the most trusted brands in India, Godrej Consumer Products Limited has seen the brightest days under her leadership. Her firm also took a bold stance on LGBTQ issues.
22- Rekha M. Menon, Chairperson and senior managing director, Accenture in India
Not just healthcare firms, but tech companies also have a huge role to play to help the country come out of the current pandemic. Accenture closely is working with GOI to develop new offerings.
23- Vishakha Mulye, Executive director, ICICI Bank
One of the most trusted banks in India, ICICI Bank has become a better place because of Vishakha Mulye's strategy to serve corporate ecosystems comprehensively.
24- Aisha De Sequeira, Co-country head and head of investment banking, India, Morgan Stanley
Under her guidance, Morgan Stanley managed to get the second spot in equity capital markets with 11.6% market share, thanks to some massive deals in their pockets.
25- Shanti Ekambaram, President–consumer banking, Kotak Mahindra Bank
Kotak Mahindra Bank is enjoying massive growth with its leader focusing on customer acquisition, customer service, and cross-selling. Also, they managed to keep 95 per cent of their branches open during the current pandemic.
26- Soma Mondal, Director (commercial), SAIL
Ever since Soma Mondal joined Steel Authority of India Limited, the company has seen some of the most glorious days. They made a major profit in financial years 2019 and 2020.
27- Divya Gokulnath, Co-founder and director, Byju's
At the age of 34, Divya Gokulnath has managed to build India's largest ed-tech company with 70 million registered users and 4.5 million paid subscribers.
28- Schauna & Nadia Chauhan, Joint MD and chief marketing officer, Parlé Agro
The beverage brand that we love so much survived the current pandemic under their guidance. The sisters are constantly looking to expand their business globally with amazing business plans.
29- Meher Pudumjee, Chairperson, Thermax
Despite facing a massive loss of ₹15.27 crore for the June quarter during the coronavirus pandemic, her firm managed stakeholders through the crisis.
30- Aarthi Subramaniam, Group chief digital officer, Tata Sons
Her plans to handle the situation inside her firm allowed TCS to stay at the top of its game. She has announced a 25/25 model under which 25% of employees would be in office until 2025.
31- Ekta Kapoor, Joint managing director, Balaji Telefilms
She shaped the outlook of Indian soap operas by introducing Indianised content. Now she is making a mark with her digital venture, ALTBalaji.
32- Pallavi Sharoff, Managing Partner, Shardul Amarchand Mangaldas & Co
Advises from her firm to some of the biggest companies like Facebook, Reliance and Intel Capital helped them to raise great investment deals.
33- Anupriya Acharya, CEO, Publicis Groupe South Asia
Her company has some of the most noted clients, such as Porsche, and Amazon. Thanks to her plans to help the company's clients to regain growth momentum.
34- Priya Nair, Executive director, beauty and personal care, Hindustan Unilever
One of the biggest beauty and personal care companies in India is facing a fall of 12% in Q1. They even faced a loss in Q2 despite 16 per cent growth.
35- Anushka Sharma, Co-founder, Clean Slate Filmz
A celebrated Bollywood actress, Anushka Sharma is now creating her own production house, Clean Slate Filmz. Her projects like NH10 garnered critical acclaim.
36- Priyanka Chopra, Founder, Purple Pebble Pictures, investor, Bumble
The former Miss World is now known as the global star and also an astute businesswoman. She introduced women-friendly dating app Bumble in 2018 that is giving a tough time to its competitors like Tinder.
37- Apurva Purohit, President, Jagran Prakashan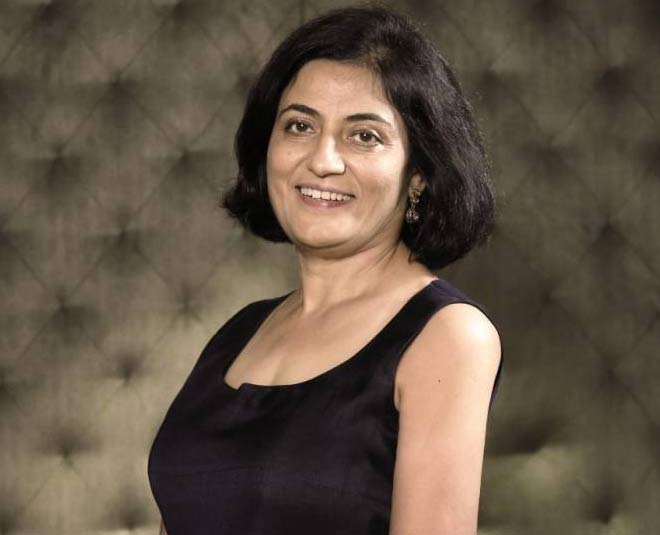 Apurva Purohit is not just a noted businesswoman, but also a celebrated author, who penned books like Lady, You're the Boss. Her words are a major inspiration for many. When it comes to her firm, Jagran Prakashan managed to survive the current pandemic with its digital business reaching nearly 100 million unique users.
38- Meena Ganesh, Managing director and CEO, Portea Medical
It was her company that helped the governments of Delhi, Karnataka, Haryana, Punjab, and the local administrations of Chennai and Mumbai to deliver home isolation support for Covid-19 patients. Thanks to the firm's smart leader and her decisions.
39- Radhika Gupta, Managing director and CEO, Edelweiss Asset Management
Radhika Gupta has assisted Edelweiss Asset Management to become fastest-growing asset management company (AMC) during FY20. Not only this, but she also helped the launch of Bharat Bond ETF.
40- Devita Saraf, Chairman and CEO, The Vu Group
Her dynamic thoughts amid the pandemic helped her firm to thrive and now enter a new segment. Her firm also recently launched Meetings by Vu, a business solution for virtual meetings.
41- Anita Dongre, Founder and chief creative officer, House of Anita Dongre
An ace fashion designer, Anita Dongre has made a huge mark in the fashion world with 257 outlets and 750 large-format stores across cities in India and abroad.
42- Harshbeena Zaveri, Vice-chairman and MD, NRB Bearings
Coronavirus pandemic sure made them slow down for a bit, but under Harshbeena Zaveri guidance NRB managed to get back to pre-Covid sales levels.
43- Priya Paul, Chairperson, Apeejay Surrendra Park Hotels
She heads the chain of luxury hotels, The Park. Before the pandemic, their worth went over ₹1,000 crores.
44- Mira Kulkarni, Chairman and MD, Mountain Valley Springs
She is dynamic and that's why she took a new path to help her firm overcome losses due to the pandemic. Thanks to her for scaling up her online business, and ensuring it was also present on most e-commerce sites.
Don't Miss: For The First Time In History, Indian Navy Deploys Two Women At The War Front
45- Natasha Poonawalla, Executive director, Serum Institute of India, Chairperson, Villoo Poonawalla Charitable Foundation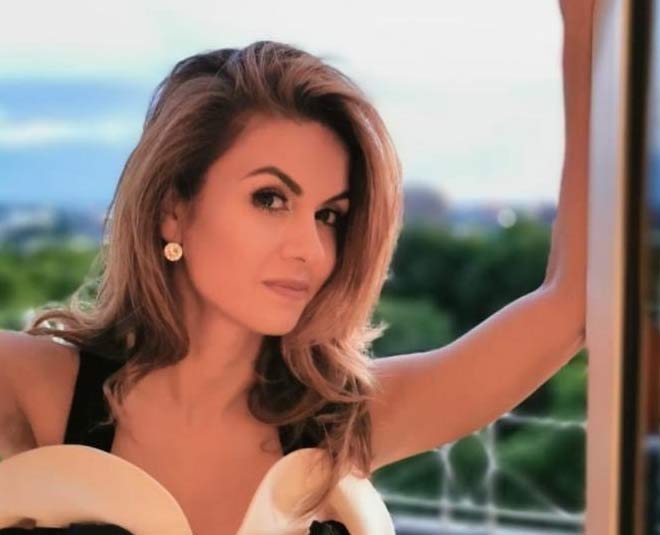 She heads a firm that is the world's largest vaccine manufacturer by volume. Serum Institute of India is making a huge impact as the forefront of Covid-19 vaccine development and production.
46- Monika Shergill, Vice president, content, Netflix India
The streaming service has built an amazing reputation and brand lovers over the years. Thanks to shows such as She and Masaba Masaba (Masaba Masaba Review), Netflix has become utterly loved among young educated urban Indian.
47- Aparna Purohit, Head of India Originals, Amazon Prime Video
If you have to watch great content from the Hindi film Industry, Amazon Prime is the place, since it has been established as one of the most influential names in the OTT space.
48- Anamika Khanna, Director and head designer, Anamika Fashionwears & Exports
If there is one brand in India that is extremely versatile, it has to be Anamika Khanna's. She has everything you need, from bridal wear to western garments and more.
49- Chiki Sarkar, Founder and publisher, Juggernaut Books
Her publishing company Juggernaut Books has successfully taken a traditionally print business into the digital space. With time, her firm is only witnessing success and popularity!
Don't Miss: Do You Know About India's First Health Minister & Founder Of AIIMS, Princess Amrit Kaur?
If you liked this article, do comment on our Facebook page. Stay tuned to HerZindagi to read more such stories.
Image Courtesy: Pinterest, Instagram (narendrabishtphotography, nita_ambani_official_, realkiranshaw, fortune.india)