India is one of the largest producers of milk around the world. Hence, it is natural to have a population that largely rely on dairy products and milk daily. Even if we see around, most of us hardly know a family that doesn't consume any sort of milk products.
This creates a huge problem for those, who are lactose intolerant. Being lactose intolerant means not able to digest milk or its products. Living in a society that is obsessed with milk can turn out to be tricky for those, who can't really consume milk. If you have doubts about yourself, your baby or anyone around being lactose intolerant, here are a few common symptoms to help you out.
Vomiting & Nausea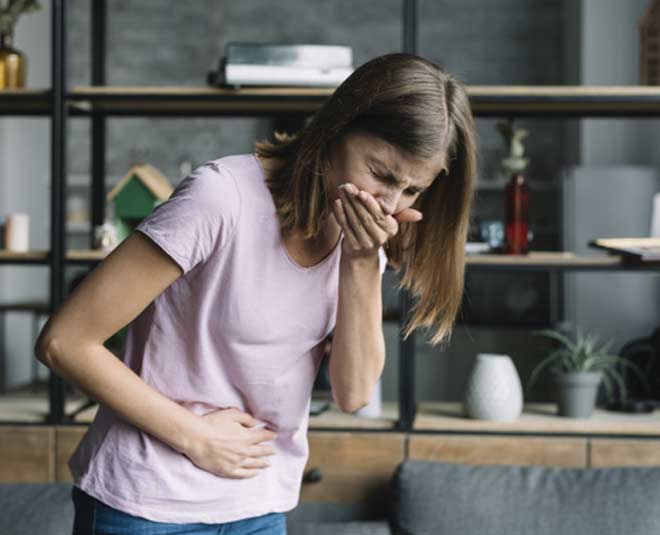 While many parents think that children are just throwing tantrums when they vomit after having milk, this actually is a real symptom of being lactose intolerant. The vomiting can or cannot be followed by nausea, which is likely to make an individual feel sicker. The best thing to do is to get the person tested by a professional. Do not try to feed him or her more dairy products without consultation, as it can be detrimental to health.
Stomach Bloating
Milk is known as one of the most wholesome products, which can make your bone strong and can provide you with the instant energy to last throughout the day. However, the scenario is different with lactose-intolerant individuals. Feeding them milk early in the morning may also lead to a bloated stomach, which means they won't feel like having any other food throughout the day. It is a must that you get tested to understand the root cause of this problem.
Gastric
Another digestive issue that lactose-intolerant people may get to deal with is gastric. The nutrients and elements in milk are not easily digestible in some individuals. This is because of the lactose fermentation in the colon, which further leads to increased production of gases. Some of these stomach gases can be methane, hydrogen and carbon dioxide. While these are odourless, they are enough to make one feel distressed.
Constipation
Constipation for the long term can make you sick. It is crucial to visit a doctor and understand the root cause. One of the reasons can be being lactose intolerant, as milk can lead to incomplete bowel movements in some individuals. If health reports are to be believed, this happens because lactose ferments in the colon lead to the formation of gas in the stomach. When methane is formed in the stomach, it happens to slow down the movement of food through the gut.
Diarrhoea
Being allergic to milk and dairy products can also cause diarrhoea, as the stomach may find it hard to digest the food to the best of its capacity. This happens because of the increased water level in the colon, which reportedly is caused by the undigested milk in the stomach. To avoid this, consult your doctor. He or she might suggest great milk alternative or medicines that can allow you to have milk and its products.
Do let us know if knowing about these signs and symptoms helped you by commenting on our Facebook page. Stay tuned to HerZindagi for more such stories.