Today we all are living in a post-covid world where our lifestyles have drastically changed as compared to how we lived in the pre-pandemic world. Simple lifestyle changes like performing a maximum of our activities from home and leading a mundane life have had drastic effects on a person's mental health. With these changes being a daily part and parcel of our day-to-day lives over some time now, we might not realize the immediate effects that it has got onto all of us, but these changes do have long-term effects on our physical and mental health. We all have witnessed the effects of the change of lifestyle has on our bodies. Leading an unhealthy lifestyle with minimal social and cognitive exposure, which affects our mental health can also slowly create and start showing symptoms of anxiety and stress in people. One of the major issues which our mind subconsciously faces is social distancing, which has a huge effect on us social animals. This is the reality of today where all of us are living in a pandemic-led world.
Couples of today who decide on bringing a new life into this world naturally tend to think about the many negative effects of our world that we live in today and question themselves over the validity of raising a new child in a positive environment. This process also brings the couples to deal with a lot of pressure about various things.
Many doctors who treat patients with infertility problems have observed that one of the major causes of infertility is anxiety, stress and bad mental health. Stress has a direct impact on our physical health and massively on fertility as it triggers a lot of hormonal imbalance in our body. This leads to a decline in the fertility rate. In an interview with Nidhi Jha she gave us pointers to avoid mental stress from the day to day life.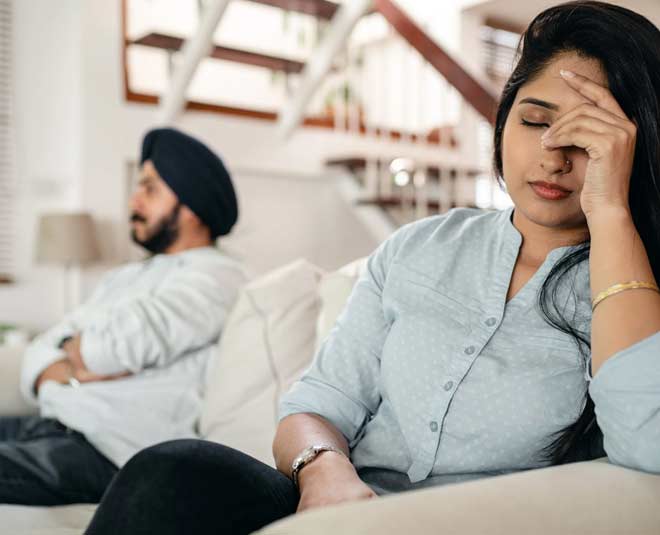 Call Some Action On Your Relationships
Even if we are living in a virtual world today, staying in touch with our family and friends and nurturing the relationships that we have with our people is very important as our loved one's support can help us strengthen our mental wellbeing. Couples should also communicate with each other often to share and vent out their emotions. This can help one let out their stress. Couple counseling sessions in very stressful situations can also be helpful to understand various dynamics of the relationship better.
Don't miss; Life Changing Habits You Need To Follow
Live A Healthy Routine
A proper diet, sleeping on time, and exercising regularly helps one channel their energies through correctly, not letting those energies get to oneself leading to additional problems.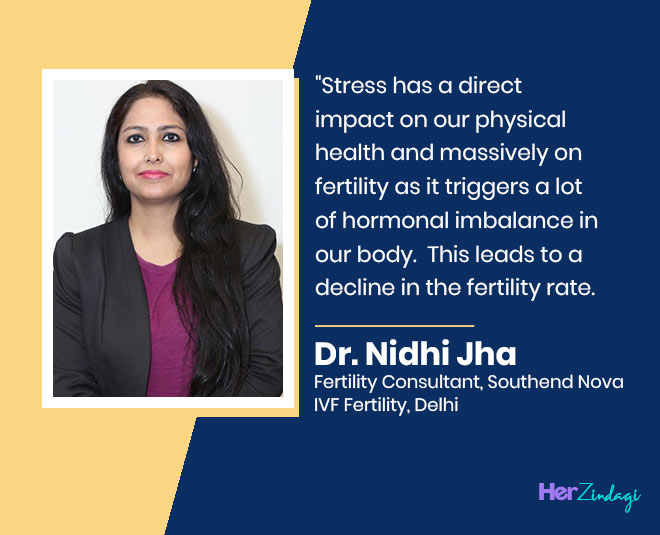 Revive Those Pending Hobbies
List your hobbies and start implementing those activities in your free time to lead a productive life. Now is the time!
Don't miss; Mental Health Issues Your Kids Might Be Facing Due To Schooling From Home, Lockdown
Meditate
Mediation helps to gain a peace of mind.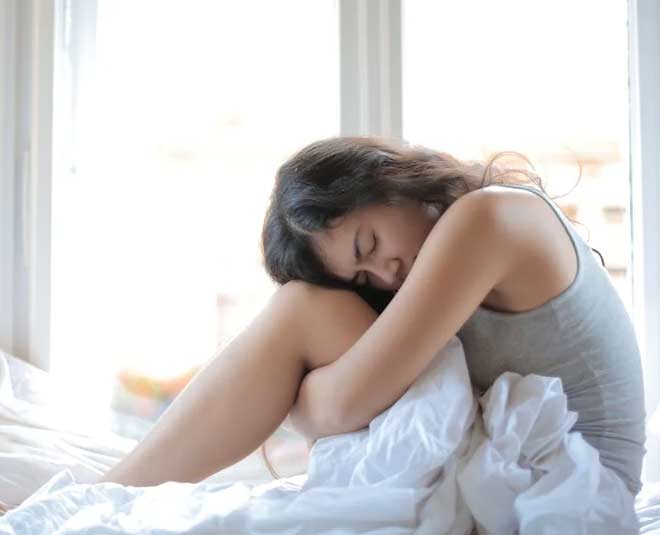 Get To Know The Best For Yourself
Get to know what works best for you when it comes to fertility beforehand. Take proper care of yourself when you know that you are ready to get pregnant because if you do not do so, it can lead to additional problems. Even though many people with fertility problems can have a child after a treatment such as in-vitro fertilization (IVF), anxiety about if the treatment will work or not can also undermine a person's mental health.
For more health related advices from our expert; stay tuned to HerZindagi.