Don't Make These Mistakes While Draping a Saree
These tips will come in handy if you want to flaunt a saree without any problem at the upcoming functions.
Any woman can vouch for the fact that saree does add to the wearer's personality that no other garment can. Even a baby bump should not come in the way of a woman planning to wear this nine-yard wonder. In case any functions or festivals are coming up, a saree should always be on your list to adorn the beautiful curves every woman has. Even though this magnificent Indian wear can add an ample amount of oomph, it also requires a few precautionary measures. Mr Pulkit Gogna, Founder, Bharatsthali Sarees Has given a few tips to drape and carry the garment the right way.
Tether The Pleats Firmly
As a rule of thumb, the pleats of a saree should be firmly placed right below the naval where a saree or lehenga sits best. Positioning it right is the first step to having a saree add structure to your body. Tie it tight and right or else you'll be managing the saree for the whole time.
Right Blouse Does The Trick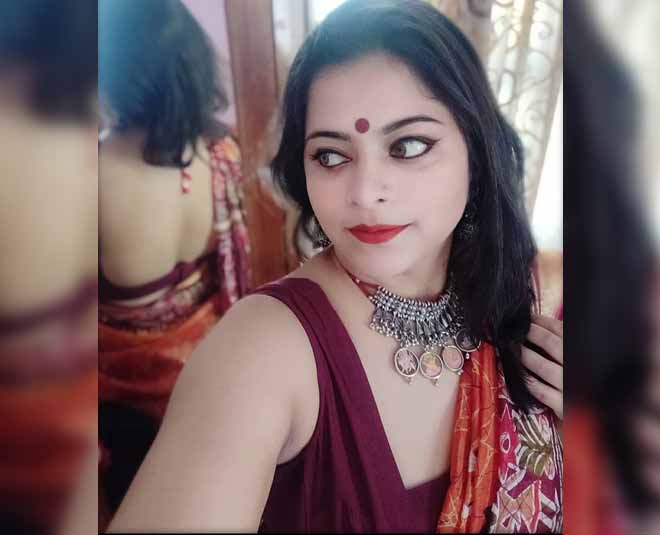 Image courtesy: Shibong Connection
A blouse that fits just well, will do what is required to keep a saree give structure and highlights. A nicely stitched blouse will make you look sensual in a correct manner. Similarly, a loose blouse will just add to the drab.
Don't Miss: These Chiffon Sarees Worn By Anushka, Kajol, Katrina, Rani Will Make You Want To Upgrade Your Collection
Tuck In All The Excess
Be a bra strap or underlining, all the underneaths should be tucked gracefully that the pins or buttons don't show up and around. Safety pins are your best friends while draping a saree, but too many pins will definitely spoil the look. Whenever you use one make sure you tuck it right in.
Don't Miss: Spot The Fake Saree With These Handy 9 Tricks
Never Wear Flats
A nice pair of heels is a must for sarees, as the grace it holds comes along with the correct posture that heels provide. Depending on the occasion you get to decide if pencil heels will work or pumps. The alter side to this is that flats might not give the posture a saree is required to look as elegant, but many contemporary wearers simply pair it with juttis or other flat footwear to give more importance to comfort than style.
Wear The Right Kind Of Fabric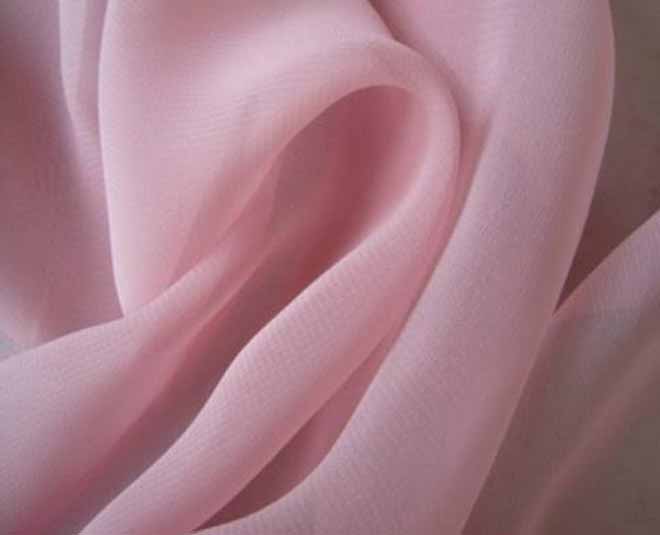 A saree is evergreen wear, which is true but it is also important to keep the season and weather in mind before draping a saree. A heavy fabric when there's considerable heat is big no, whereas wearing light or airy material during cooler seasons can be dangerous for people with lower immunity. Chiffons and georgettes work just fine for lighter textures and longer days whereas silks, textures of different types of cotton and organza, work well for winters.
Don't Miss: Top 5 Ways To Flaunt Kasavu Sarees
Walk With Grace & Confidence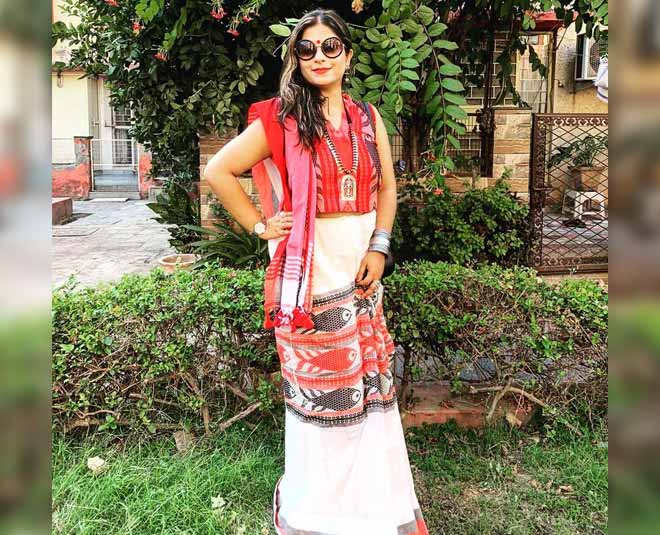 Image courtesy: Shibong Connection
The only thing that can cover up the major hiccups is confidence. Biggest disasters can be handled well with the right attitude and styling.
The trick to donning the perfect saree lies in avoiding these mistakes. Stay tuned to HerZindagi for more tips on donning a saree.
Recommended Video