No matter what your size is, how tall you are or how short, the decision to wear a saree can never go wrong. If you are a Bollywood fan, chiffon sarees may transport you to all those moments when we saw a Yash Chopra film, with the heroines dancing in lovely chiffon sarees especially in the freezing mountains. When we talk of chiffon sarees, the charm is of another level. They make you look sexy and you feel sensuous. Although the care tips of chiffon is a little more tedious, once in a while we don't mind going to such great lengths. This is the wedding season and also the right time to channel that inner diva in you. Get yourself a chiffon saree or take out the one you already have. Here are some examples when Kajol, Rani, Anushka, Deepika and Katrina set saree goals for inspiration.
Floral On White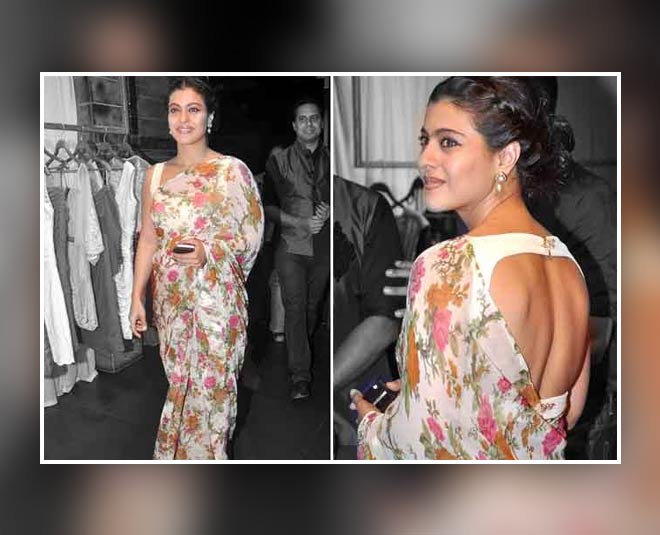 White chiffon with floral prints like this one worn by Kajol at the inauguration of a Shantanu & Nikhil designer store is bound to make heads turn. It is an elegant saree that would be perfect with just a simple of studs or earrings. Make a neat hairstyle like a bun with braids and work on your eye makeup since we will be wearing face masks otherwise. If you can, wear a low back blouse or go for an all covered blouse with a boat neck and sleeves till your elbow. In case you opt for a low back, you can make you back glow with a bronzer smeared all over but keep it subtle.
Don't Miss: Love Black Sarees? Flaunt Them In Different Styles Like Sushmita, Kareena, Alia
Black & White Floral
This one a black and greyish white floral saree with a touch of yellow on the nectars. Katrina has completed the look with a simple black bindi and a nude lip. She has kept her hair straight and open but you can play with a good hairstyle here as the rest of the look is very simple. Don't go for a statement piece in jewellery as it would just not show up on such a busy print.
The Colourful One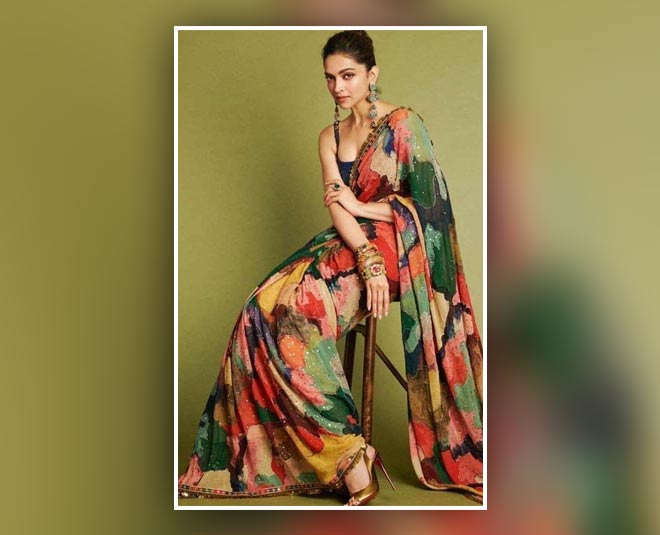 My personal favourite for sure, this Sabyasachi Mukherjee number can win any heart and frankly, I don't mind saving some money to possess this elegant drape and wear it to make heads turn. Of course, it looks perfectly made for Deepika Padukone here, this saree. It has been crafted with multi color HD print with sequins embellishments all over and on the lace border as well. Teamed with a navy blue taffeta silk sequinned strappy blouse, this saree would look great if you keep the makeup nude with some work on the eyes and clean, shaped eyebrows. For jewellery, you can wear long earrings or keep it simple with a stud, that is entirely your choice.
White Chiffon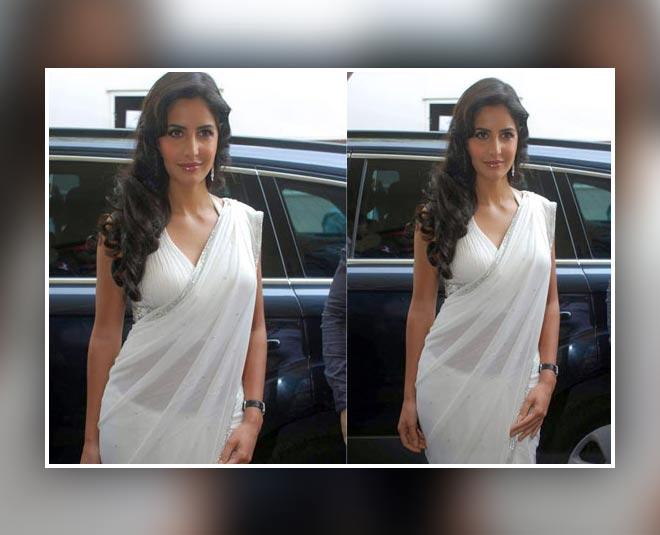 This chiffon saree is meant for only those who can pull of a pure white. The saree has a half-inch silver border to break the monotony and Katrina here has teamed it with a halter blouse which too has a similar border but 2 inches thick to make the band. The stunning actress has kept it simple but you can definitely play it up with a nice lip shade and classy jewellery. Make a nice hairstyle and you are set.
Don't Miss: 5 Sarees & Lehenga Looks Of Bhumi Pednekar That Will Give You Ideas For Your Ethnic Wardrobe
Black Chiffon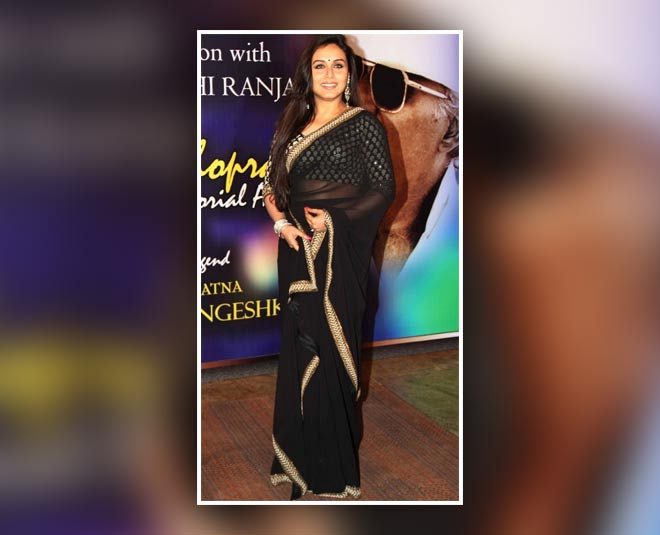 If you cannot think of any other shade then a good old black saree that too in chiffon fabric is perfect. It makes you look sensuous and you can dress it down or dress it up. Your jewellery choice varies as per the time of the day and occasion.
Sea Green Floral Chiffon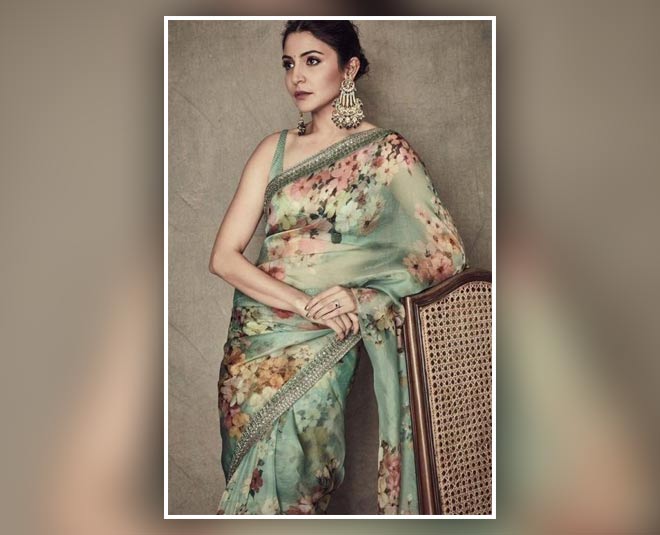 This is an absolutely stunning saree in pista green hue and subtle merge of the floral design in pastel shades. Completed with huge chhapka style earrings and a bindi, Anushka's hairstyle makes the look complete with a messy bun.
Stay tuned to HerZindagi for more on celeb sarees and ensembles for inspiration.