With the ongoing covid, masks have become a new normal. Pretty outfits and prettier makeup are all overshadowed by our boring masks! Now that we can't discard wearing the mask, we certainly can make it fashionable.
Here we have with you five mask designs and which kind of outfits should you pair them with. This way, your mask along with being a necessity, will turn out to be a fashion element!
Satin Masks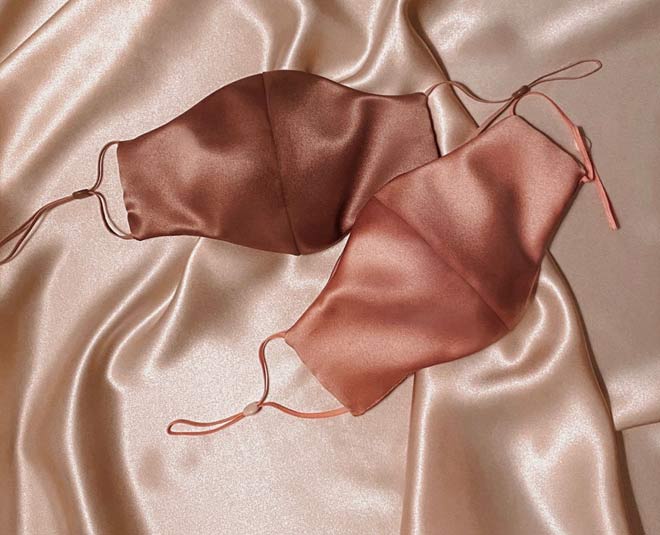 Image Credit: i.pinimg
Going to a party where you are wearing a beautiful satin dress? First of all, we appreciate your fashion choice because satin dresses are at the top of the fashion trends now. On dresses like these, you must wear satin masks that are of the same colour as your dress. Wearing those ugly-looking black/blue masks may still look decent with other outfits, but not with satin.
Apart from pairing a satin mask with a satin dress, the specialty about a satin mask is that you can pair it up with any dress that you are wearing. A shimmery black dress or a glitz and glam silver dress, a simple satin mask of the same colour will elevate your look!
Sequins Mask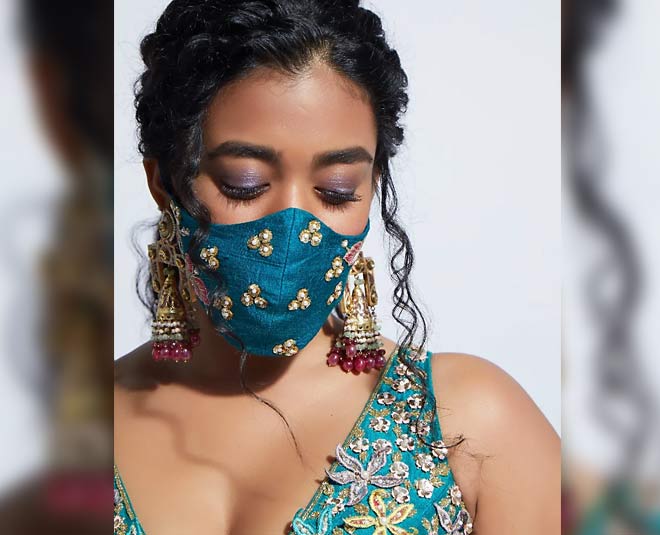 Image Credit: kalkifashion
This is ideal for all wedding celebrations. If you are someone who is going to get married in the pandemic, this is the best option that you have. Wear a mask that matches your lehenga or blouse. These days a lot of masks are also coming with the design of a nose ring that you would have ideally worn if you did not have a mask to wear. On your wedding day, or even if you are attending someone else's wedding(take dress inspiration for attending weddings), be sure to wear a designer mask like this one!
Multicoloured mask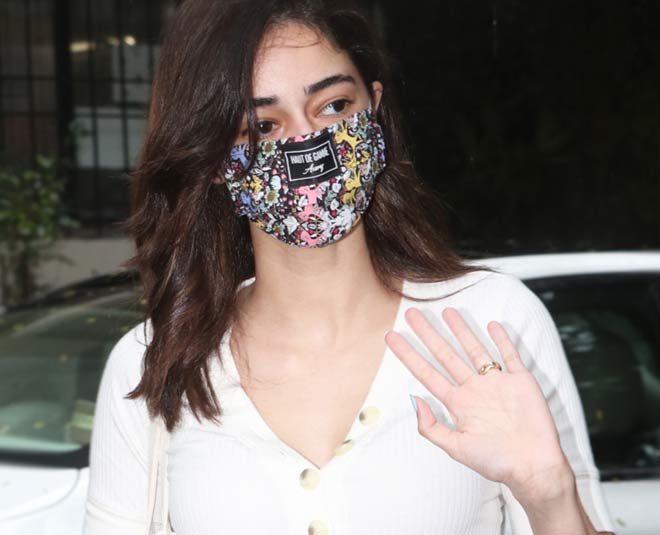 Image Credit: media.vogue
Get yourself a mask that has all the colours on it for the simple reason of making it fit with everything you wear. Even if you are wearing an all-white outfit, wearing a colourful mask like this one will add a great element to your otherwise boring look! One mask for all outfits, not only is this idea cost-effective but also stylish!
Don't Miss- 5 Tips To Look Elegant In A Saree
An All Black Mask
Image Credit: wolfordshop
You need atleast one jet black mask in your collection. This is for all your sporty or casual looks where you certainly do not want to wear sequins and satin mask. Black goes with all colours which is why we suggest you own this one mask which serves a lot of purposes!
Don't Miss- Recreate These Stunning Outfits For Your Retro Themed Bollywood Party!
Cute Designer Mask
This one is an adorable choice for your cute lunch and brunch outings. There are various trending masks that have cat whiskers or dog noses made on them. You can get these masks in cute colours like light blue or pink. However, these will be limited to only some of your outfits. What we suggest you do is invest in masks that are black in colour and have these designs made in white so you can wear them with all casual wear!
We hope you found this article helpful and will be keeping these tips in your mind the next time you do mask shopping! If you wish to read more such articles, stay tuned to Her Zindagi!