At any wedding, the bride sure is important and it is her day, she should look gorgeous and whatnot. However, another person who is the center of attraction at the wedding is the best friend of the bride(yes groom, you are important just not as important as the best friend!). This article is for all you fabulous ladies who are very soon going to attend the wedding of your best friend. People are going to be looking at you since you will be around the bride most of the time. More importantly, if you are single and ready to mingle, who knows? You may just attract the groom's bachelor friends and soon be publishing cards for your wedding? We might have just gotten too ambitious right now, however, what we can guarantee you is that these outfits will make you stand out from the crowd in the best way possible.
Haldi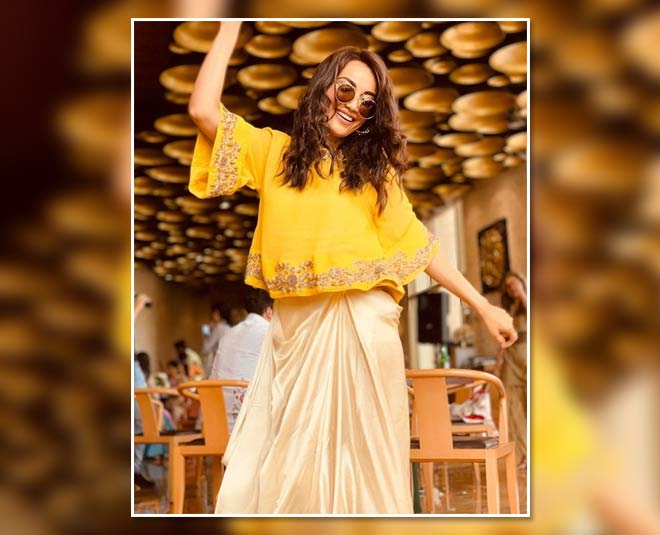 Image Credit: media.weddingz
Let everyone play the basic salwar-kurta/lehenga with shades game. You up your level with an Indo-western outfit. We have a lot of ceremonies left to be traditionally done, at the Haldi ceremony you must be the fun-filled person dancing away in the indo-western outfit! The best part about this outfit is that most of the time these Indo western outfits are extremely comfortable as well since there are no fears regarding tripping and falling on the huge gown. Wear this outfit and run around with haldi in your hand, wearing a comfortable yet sassy outfit! You will set your mark right from the very first ceremony.
Sangeet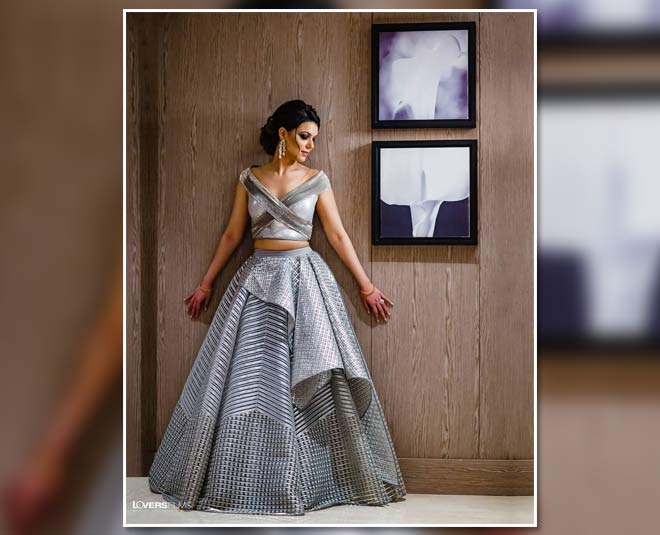 Image Credit: shaadiwish
Go all out with an outfit that makes gilts and glam sound like an understatement! You are obviously lined up for the first performance at the Sangeet ceremony. Twirl in your glittery outfit and do the 'ladki wale' proud! Another tip to make you stand out from the rest is to choose a color that is not in the usual red-blue shade. Wear shades of grey, silver, gold, and pair it up with smokey makeup! There is no chance that you will walk around in a glamorous outfit in these shades and heads won't turn!
Read More About Dressing Up For Wedding- Wedding Season Trends: Here Are Perfect Dress Ideas For Mothers, Bridesmaids
Cocktail Party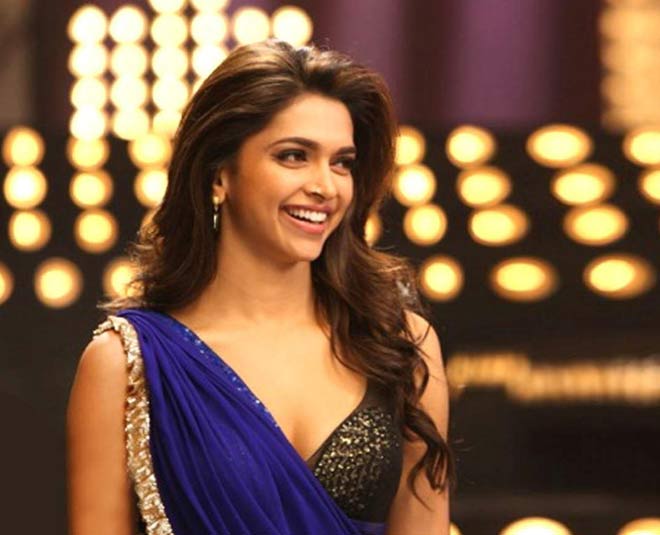 Image Credit: deepikapadukonewallpapers
Off the lehengas and off the heavy gown, this is where you must be ready to set the party on fire with your smoking hot look! The best cocktail party outfit, that will make you stand out is hands down the saree look that Deepika Padukone(Naina) pulled off in the movie 'Yeh Jawaani Hai Deewani'. Now we know, as soon as they say party, you say dress. However, what is the fun in wearing a dress where every second person is also wearing it? How are you going to set your mark? Wear a netted saree, with a sleeveless or off-shoulder blouse. If you don't want to go without sleeves then have netted sleeves and a finely pleated net saree. Leave your hair open or in a bun, nothing in between. Minimum accessories, smokey eyes, clutch in your hand, and get ready to increase the temperature of the party hall!
Marriage Ceremony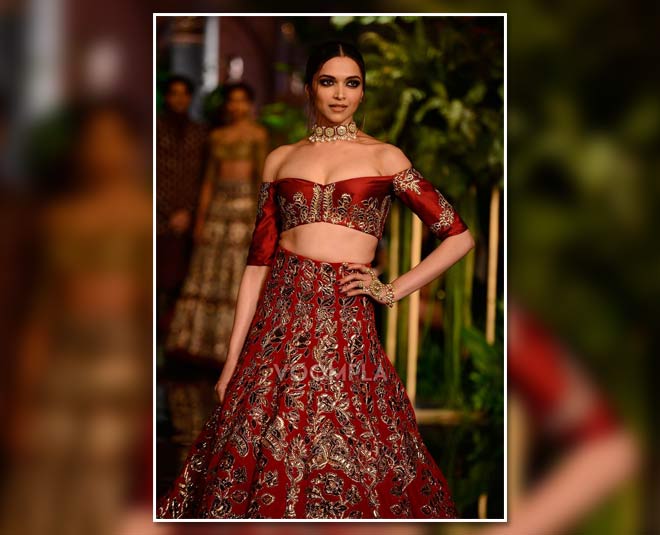 Image Credit: i.pinimg
Just because it isn't your wedding, who said you can't glam up? There is no look that is 'too much' for the best friend of the bride! Wear the reds, the pinks, or any shade that people think is just for the bride. Moreover, along with having the right to pick the brightest colors you also have the leniency to push your boundaries and not be limited to traditional looks. Go ahead, make your blouse a little deeper, wear your lehenga a little lower, go backless! Everything is allowed for the best friend of the bride. This is not your wedding, let your best friend worry about her 'sanskaar' you focus on looking dapper!
Read More About Weddings- Guide For Bride To Coordinate Wedding Outfits With Groom
Do try these outfit suggestions and stay tuned to Her Zindagi for more such content!