If you are heavier on the bust or have broad shoulders then you may find it difficult to find the perfect blouse for you. There can be times when you find it really difficult to camouflage the large bust line but it isn't impossible. When you don't want to draw too much attention to your breasts, you can opt for blouse designs that work well for your body type. It may be a little tricky but worry not! We are here with some beautiful blouse styles that you should try if you have a heavy bust.
Sweetheart Neckline With Ruffle Sleeves
The safest blouse design for women with broad shoulders or a heavy bust is a sweetheart neckline. This one beautifully highlights your neck and shoulders and takes the attention off your bust. This style creates the right amount of curves around the upper area. Sonakshi Sinha's sweetheart neckline blouse had long ruffle sleeves. If you feel like you are carrying a simple saree and want to team it with a quirky blouse, something like this can work for you.
Don't Miss: 7 Backless Blouse Designs You Can Take Your Pick From & Head To The Tailor With The Fabric
Collar Neck With 3/4 Sleeves
When you want to keep it simple and comfortable, go for a collar neckline like this one. This neckline completely takes off attention from your bust area and it is super comfy to carry, especially for those with heavy breasts. Go for full sleeves or half sleeves depending on your choice.
Halter Neck Style Blouse With Dori Back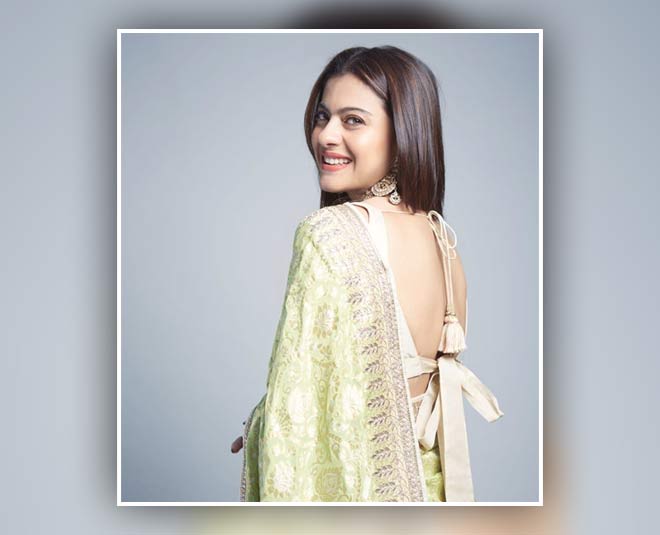 Not like you can't go for trendy blouses like these. It is just that you need to be a little careful of the neckline on the front. Basic rounds and squares will never go wrong. If you can work with little low necklines then go for a broad round shape on the front and get a dori back like this one. Adding tassels at the back can add to the look.
Don't Miss: Getting A Blouse Stitched? From Fabric To Body Type, Keep These 7 Tips In Mind
Square Neck With Puff Sleeves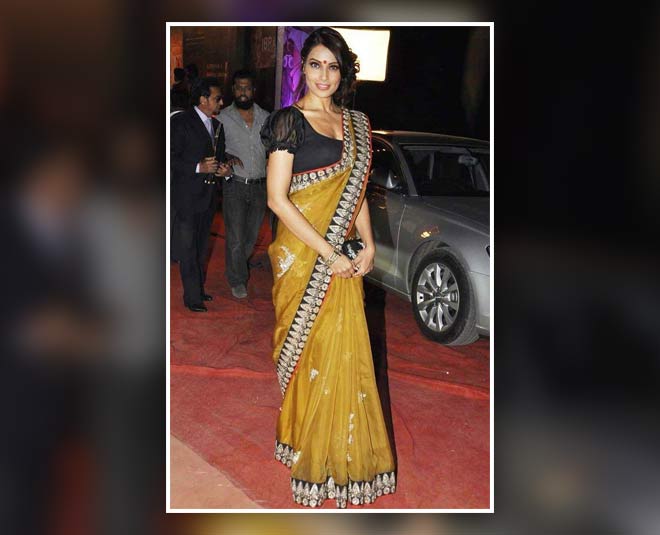 The key is to not make the heavy bust line come into notice too much and in this case, a square neck can work well. If you feel like it is too simple to go with your saree then you can get puff sleeves. Bipasha Basu's simple black blouse with puff sleeves worked beautifully with her mustard saree. Opting for plain, block colours with sarees like these is always a good pick.
Broad V Neckline With Elbow Sleeves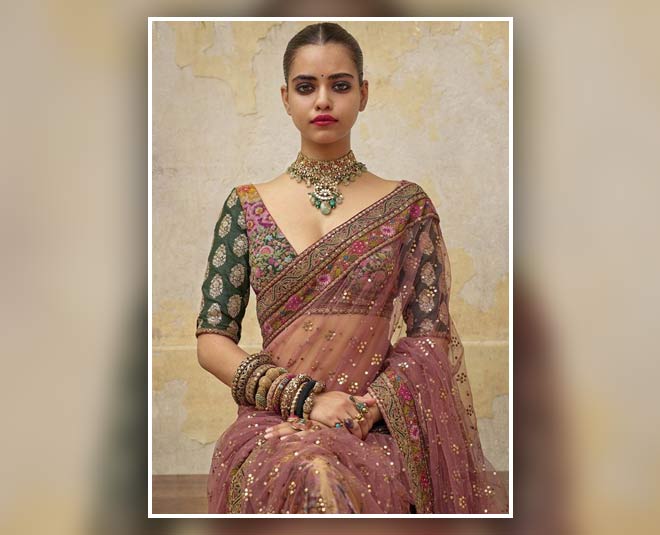 If you feel you can carry a low neckline like this one then nothing better! This works the best for heavy busts and looks super stylish. However, if you don't wish to go OTT then try for a smaller V neckline. That would work well too.
Things To Keep In Mind While Getting Your Blouse Stitched
It is best to avoid fabrics that come with heavy work around the neckline. A heavy blouse fabric can make your breasts look heavier and you don't want that. It is best to pick a fabric that is either a simple, block colour or something that comes with really light work.
When getting a blouse stitched, make sure the fit is right. If it isn't then you can spoil your entire look. It will make your bust line look bigger.
If you have a heavy lehenga or saree then always team it with a blouse that is lighter or simpler. This would balance your entire look and draw off the attention from your bust area.
You must get your blouse stitched that ends right below the bust. Usually, blouses are an inch longer than that. However, this trick works for women with a heavy bust.
Hope this guide helps you find the right blouse design for you. For more such tips, stay tuned!